TIFF Preamble
Coverage by Dan Krovich
September 19, 2002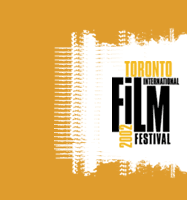 Cannes may have the glitz and Sundance may have the hipness factor, but The Toronto International Film Festival certainly earns its title as "The People's Festival." It is truly the über-festival that is the most accessible to the average movie lover. The film selection covers everything from anticipated upcoming Hollywood releases to obscure foreign films, from films by the masters of cinema to debuts by promising newcomers.
The Toronto International Film Festival has several other features that make it an attractive destination. Toronto is a nice city to visit regardless of the film festival, and early September is a nice time to be there weather-wise. The festival is well-organized and well-run with a staff of very friendly, knowledgeable, and helpful volunteers, and the venues for the most part are excellent (Though apparently the Uptown won't be around much longer, which would be a huge loss. The Uptown 1 is a great place to see a movie). The festival is also reasonably priced, especially if you are from the United States and can take advantage of the exchange rate.
Equally important, with a little advance planning and a reasonable amount of waiting in line, it's not terribly difficult to get tickets to screenings. Speaking of waiting in lines, this seems to be something that Torontonians are particularly fond of. Lining up to actually purchase tickets or to try to rush a screening is one thing, but people with tickets in hand will begin lining up over an hour in advance of screenings. If you're not incredibly picky about where you sit, showing up 10-15 minutes in advance is plenty of time. On the other hand, in line is a good place to meet new people and talk about which movies you've seen. Speaking of movies, that's still the most important part of any film festival, so the following is a day-by-day look at the 30 screenings I attended at the 2002 Toronto International Film Festival.
Preamble
Friday, September 6th
Saturday, September 7th
Sunday, September 8th
Monday, September 9th
Tuesday, September 10th
Wednesday, September 11th
Thursday, September 12th