25 times a second
A feast in a time of plague.
Monday, February 28, 2005
Friday, February 25, 2005
It's official: the upcoming Hong Kong International Film Festival will feature an eleven film tribute to Andy Lau. (Hat tip on this item to the valuable Hong Kong Entertainment News in Review).


Rumor has it that the New York International Children's Film Festival has not only the US Premiere of Steamboy, but a post-screening Q & A with director Katsuhiro Otomo as well. Also of great interest here is the showing of The Emperor's Nightingale by legendary Czech puppeteer Jiri Trnka.


Speaking of animation, while I have to say that this year's Oscars hold very little interest for me, I found this piece that details the animated shorts nominees to be a pretty good read.


Via Fangoria comes the great news that there's a cool new DVD outfit called Panik House, who appear to be centered solidly in the Asian genre film space. First up will be a couple of Pang Brothers films, followed by a release of the excellent Korean psychological horror film The Uninvited starring Jun Ji-hyun. Also, the future appears to hold some relases from Toei's infamous Pinky Violence series. Very promising stuff.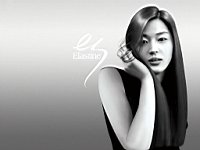 Thursday, February 24, 2005
Wednesday, February 23, 2005
Tuesday, February 22, 2005
Sunday, February 20, 2005
Friday, February 18, 2005
Thursday, February 17, 2005
Wednesday, February 16, 2005
Tuesday, February 15, 2005
Monday, February 14, 2005
Friday, February 11, 2005
Thursday, February 10, 2005
Wednesday, February 09, 2005
Tuesday, February 08, 2005
Monday, February 07, 2005
Saturday, February 05, 2005
Friday, February 04, 2005
Thursday, February 03, 2005
Wednesday, February 02, 2005
Tuesday, February 01, 2005
Archives
04/01/1990 - 04/30/1990 05/01/2003 - 05/31/2003 06/01/2003 - 06/30/2003 07/01/2003 - 07/31/2003 08/01/2003 - 08/31/2003 09/01/2003 - 09/30/2003 10/01/2003 - 10/31/2003 11/01/2003 - 11/30/2003 12/01/2003 - 12/31/2003 01/01/2004 - 01/31/2004 02/01/2004 - 02/29/2004 03/01/2004 - 03/31/2004 04/01/2004 - 04/30/2004 05/01/2004 - 05/31/2004 06/01/2004 - 06/30/2004 07/01/2004 - 07/31/2004 08/01/2004 - 08/31/2004 09/01/2004 - 09/30/2004 10/01/2004 - 10/31/2004 11/01/2004 - 11/30/2004 12/01/2004 - 12/31/2004 01/01/2005 - 01/31/2005 02/01/2005 - 02/28/2005 03/01/2005 - 03/31/2005 04/01/2005 - 04/30/2005 05/01/2005 - 05/31/2005 06/01/2005 - 06/30/2005 07/01/2005 - 07/31/2005 08/01/2005 - 08/31/2005 09/01/2005 - 09/30/2005 10/01/2005 - 10/31/2005