25 times a second
A feast in a time of plague.
Tuesday, November 30, 2004
This one I had previously missed completely: French filmmaker Philipe de broca died late last week.


Bollywood star Shah Rukh Khan--one of the leading Indian actors--will add his voice talents to the Hindi soundtrack for The Incredibles.


Sam Raimi talks Spidey 3--though he says he ain't got a villain just yet. Hmmmmm. My vote is for a storyline with The Jackal and a Gwen Stacy clone. But I'd settle for the Frightful Four.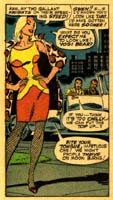 Monday, November 29, 2004
It's back to the grind day for me after a nice week of loafing; so there aint no joy in Mudville today. But there are new pics of Elektra out there, and they don't look terrible so I guess that's cause for some optimism. Heck, they're sure better than the Charlize as Aeon Flux shots.


Do the words "menacing apocalyptic ghost story" make your heart go all aflutter? Then hang on to your hats, 'cause it looks like that's what Larry Fessenden is up to. This is the 2nd most exciting spectral news item of the day--the first being that I found out Rivette's latest will get an R2 release with English subs. Now, if only the dollar isn't completely worthless by the time it comes out...


In case anyone was wondering, Faye Wong is all woman. And in other news that came from the great conduit that is Hong Kong Entertainment News in Review, the NY Post profiles Zhang Ziyi.


Newsweek has a big ol' piece about Peter Jackson's much anticipated King Kong remake.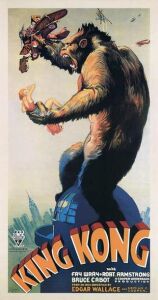 Sunday, November 28, 2004
A quick Sunday note or two: check out the interview at Pop Image with Blue Underground guy William Lustig. (If the link fails, just go to www.popimage.com and scroll down). There's some snazzy tidbits within about some upcoming BU releases.


Animation World Magazine has a pair of pieces worth reading lately--their tribute to Frank Thomas as well as an excellent overview of European animation today.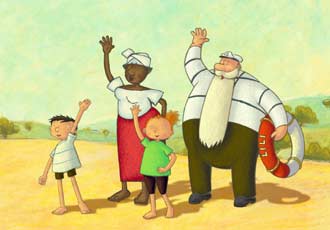 Wednesday, November 24, 2004
Hong Kong Entertainment News informs us of the sad passing of HK actor and composer James Wong Jim.


Just got through watching the bare bones DVD of The Grissom Gang by Robert Aldrich that came out recently from MGM...it's a flawed little film, but the cynical and provocative approach of the director is always worth a look. It strikes me that this Gary Morris review in Images Journal of the earlier Anchor Bay disk hits exactly the right spots--though I wouldn't read it if I hadn't yet seen the flick. Irene Dailey is sure great as matriarch of her twisted gangster brood.


A long lost Jaime Balaguero film with Anna Paquin is getting some sort of release come Xmas...Bloody Disgusting has the pointer for the new trailer and poster.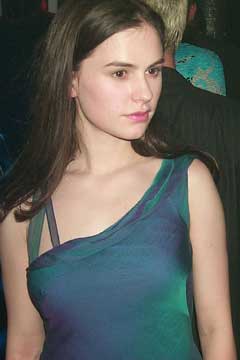 Tuesday, November 23, 2004
Today's Comics-Goes-to-the-Movies Segment points towards the unveiling of the Dr. Doom costume (eh), solid choice Paul Greengrass getting the Watchmen job, a new trailer for Through the Moebius Strip, and Kevin Spacey as Lex Luthor.


DVDToons breaks down the new Thunderbean Animation release of Fleischer Popeye cartoons. Gotta get this.


Inside a Guardian article on Pixar, Brad Bird sums up his philosophy on realism in animation concisely:

There is a contingent of the digital-effects community to whom that is the holy grail - to create photographically real humans. To me that is the dumbest goal that you could possibly have. What's wonderful about the medium of animation isn't recreating reality. It's distilling it.
That seems exactly right to me--though I might extend the thought to cinema in general. Personally, though I'm not completely averse to the occasional
de Sica
or
Rossellini
flick, realism in film always strikes me as a bit more dishonest than the fantastic. All that straining to achieve the "truth" via the utilization of non actors and "realistic" settings et cetera seems like a lot of effort for little payoff to me. You can't escape having to artificially impose the setups and the action and the rest, so it's all still just a big con--only here you're attempting to deny it's an outright lie. Me, I'd rather embrace the fake on its own terms. (Hat tip to
Cartoon Brew
for pointing me to the piece).
Monday, November 22, 2004
Well, it's a holiday week and I'm on vacation--so please forgive me if things are a bit light for a few. I've got Joseph Kuo and Robert Aldrich movies to watch. Not to mention finishing Paper Mario: The Thousand Year Door so I can move on to GTA: San Andreas. Plus all the other holiday stuff. But I digress. Anyway, so as not to leave you completely linkless, here's a couple of items for today: a happy (and likely unsafe for work) 39th birthday to Golden Age star Kristara Barrington; Twitch reports box office numbers from Japan for the new Miyazaki; Filmbrain is all over the amazing South Korean film retrospective at the Walter Reade; the next Hou Hsiao Hsien flick will have Hsu Chi in three roles; 10000 Bullets reviews the DVD for Inugami and Olivier Assayas goes to the Golden Horse awards. Hope that's enough to tide you over for the day.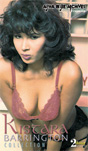 Friday, November 19, 2004
Y'know what'd be cool? If Deepdiscountdvd did some figuring about the server load they get during these sales and.....bought some new servers to handle the capacity. Every year they have these sales, and every year there's horrible slowdown. I was about to put in a hundred dollar order, but I can't even get the stuff into my cart. After taking twenty minutes of constant trying, I had managed to get one item into my cart. I'll now go spend that c-note elsewhere. Their loss.


OK, then. Now exactly how many remakes of classic horror pics is one guy supposed to take??? This time it's Scanners that's getting a makeover. But I'm with Cronenberg himself, on this one:

The chances that a good movie will be made from that are slim just because that's in the nature of the business. Remakes of old movies are not always going to turn out good.
Indeed.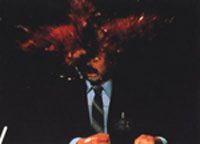 Thursday, November 18, 2004
Since I don't have a Variety subscription, I'm relying on AICN being accurate (heh) in saying that the vaunted film rag has reported that there's an Evil Dead remake on the way. This sounds like a supremely bad idea to me (especially if Raimi doesn't direct) but I guess we'll see.


Counting Down has the list of documentaries that are still in the running for the 2004 Oscar. I've seen none of 'em, so it's all a pick 'em to me.


IESB has a video interview with three of the new guard horror mavens: Eli Roth, Tim Sullivan and James Wan.


Superhero Hype gives fans of Man-Thing a round up of notes from around the web on the status of this comic-to-film adaptation. And someone please let me know when the cinema version of The Heap is on the way.


Via what is perhaps the best link blog on the Net--things magazine--comes a pointer to a piece by Jessica Helfland on the modern design influences that come cropping up in The Incredibles. Now I haven't seen the flick yet (what can I say? It's become near impossible to get me to go out and drop ten bucks at the theatre this year), but being a complete sap for The International Style (especially when it careened into the jet set age) I'd say that this is a pretty intriguing angle. Maybe I'll have to drag myself to the megaplex.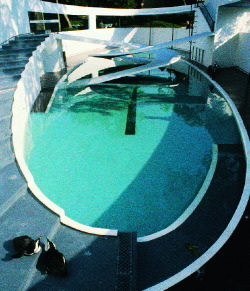 Wednesday, November 17, 2004
For starters today, howzabout a roundup of some recent quality DVD reviews from around the web? Eccentric Cinema covers the Soleda Miranda vehicle She Killed In Ecstasy, 10000 Bullets takes on a pair of Sonny Chiba films, Mondo Digital peruses a forgotten Kathryn Bigelow film, A View From the Brooklyn Bridge mulls over the unfortunately VCD-only The Angel Strikes Again and the DVD Beaver analyzes the R2 version of Bunuel's seminal Un Chien Andalou and L' Age d' Or.


Twitch breaks out their Xmas DVD wish list. Methinks this one's gonna get expensive...


What are the 100 Greatest cartoons? Channel 4 lists 105 and opens up the voting so you can put in your top ten. Though I think there ought to be a write-in spot...



Is Nic Cage going to be the Ghost Rider or not? I just hope he finally makes a damned comic book movie, 'cause I grow real weary of this meme.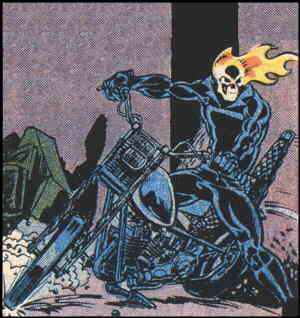 Tuesday, November 16, 2004
The Aussies who made the zombie flick Undead (which has some sort of a domestic release coming up eventually) have been given some stake money to develop a vampire film called Daybreakers. Cool.


Contestants in a few lucky American cities will soon get a chance to see the excellent Korean psychological horror film A Tale of Two Sisters.


I guess martial arts films are now hot enough that everyone wants to get into the act--what with the news that even Feng Xiaogang is getting into the act with his next project. This is a trend that I could easily cotton to.


One final note for today: in case you've missed it, cheapo DVD retailer Deep Discount DVD is having their annual 20% off sale, which means you can get stuff for 30-40% off. Here's a list of the codes you can use until November 20:

NYTIMES
USATODAY
BARGAINFLIX
WGN
KLSX
PRICESEARCH
WCKG
GOOGLE
COUPONSHOP
YAHOOSHOP
PRICEGRABBER
RADIO
LATIMES
YAHOO
Enjoy.
Monday, November 15, 2004
You'll need to go through an annoying registration process to get to the stories, but yesterday's New York Times Magazine is totally devoted to the movies. Especially of note are the pieces on Maggie Cheung and the cash cow that is the Digital Versatile Disk.


Via Cartoon Brew comes the sad news that classic voice actor Dayton Allen has died. Allen did voices for boatloads of Terrytoon cartoons in his career, including Heckle and Jeckle and Deputy Dawg.


Word on the street is that William Castle's The Tingler is getting a remake. There's no word yet as to whether the new one will be in Percepto.


The DVD Drive-in has some cool info about some blaxploitation stuff coming from Universal and a Toho/Media Blasters team up that's gonna bring you the likes of The Mysterians and Attack of the Mushroom People. And heck, check out Casey Scott's review of the All the Colors of the Dark DVD while you're at it.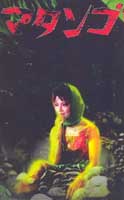 Friday, November 12, 2004
Though this space may be well into the throes of a slow death, I can't help but point out that there's a new book of nudes (many in 3-D) that were taken by silent film star Harold Lloyd. After years of sitting on the material from the Lloyd estate, it appears the heirs have finally decided to really let loose.

Wednesday, November 10, 2004
Tuesday, November 09, 2004
Phillip Pullman talks the film version of His Dark Materials. You all can have your dweeby Harry Potter--I'll take a character like Lyra over that little dork any day.


Now here's an intriguing storyline: an upcoming horror film from the Land of the Kiwi and Kakapo titled Black Sheep will feature terrifying action featuring mutant....sheep. It's the Night of the Lepus of the new millenium!

Classic animation fans, here's a pointer for you--check out ebay for some fantastic collections of early animation that have been put together by Thunderbean Animation: Van Beuren's The Adventures of Cubby Bear, the Pat Sullivan Studios' Felix the Cat and some classic Max Fleischer Studio cartoons of Popeye. I've only picked up the Cubby Bear DVD thus far, but by all accounts each one of these disks is worth a look.


HK actress Cherrie Ying has gone and gotten herself busted for possession of ketamine. Oops. But in other, better HK film news: Jet Li and Ronnie Yu will be teaming up for a new martial arts extravaganza.



Monday, November 08, 2004
Well, so what happened in my Blogger-inspired absence? It looks like there's new issues of Rouge, Senses of Cinema and Midnight Eye. (The pioneers of anime piece at the latter site is especially well worth a read).


Peter Bradshaw recaps his top ten gleaned from this year's London Film Festival, and it looks like a nice bunch of celluloid.


From the Let's Remake Every Asian Horror Flick Department comes the news that the Korean film The Doll Master is likely to be remade by Dimension. (But probably without Lim Eun-Kyung. Rats. I dig the Little Match Girl.) I think we're all wondering now why the Wes Craven directed remake of Kiyoshi Kurosawa's Kairo was killed...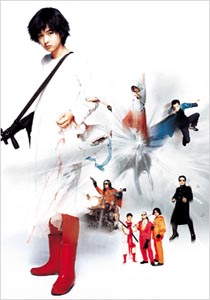 Archives
04/01/1990 - 04/30/1990 05/01/2003 - 05/31/2003 06/01/2003 - 06/30/2003 07/01/2003 - 07/31/2003 08/01/2003 - 08/31/2003 09/01/2003 - 09/30/2003 10/01/2003 - 10/31/2003 11/01/2003 - 11/30/2003 12/01/2003 - 12/31/2003 01/01/2004 - 01/31/2004 02/01/2004 - 02/29/2004 03/01/2004 - 03/31/2004 04/01/2004 - 04/30/2004 05/01/2004 - 05/31/2004 06/01/2004 - 06/30/2004 07/01/2004 - 07/31/2004 08/01/2004 - 08/31/2004 09/01/2004 - 09/30/2004 10/01/2004 - 10/31/2004 11/01/2004 - 11/30/2004 12/01/2004 - 12/31/2004 01/01/2005 - 01/31/2005 02/01/2005 - 02/28/2005 03/01/2005 - 03/31/2005 04/01/2005 - 04/30/2005 05/01/2005 - 05/31/2005 06/01/2005 - 06/30/2005 07/01/2005 - 07/31/2005 08/01/2005 - 08/31/2005 09/01/2005 - 09/30/2005 10/01/2005 - 10/31/2005