Survivor Casting Spoilers
Discussing Season 34's All Star Cast
By Jim Van Nest
July 6, 2016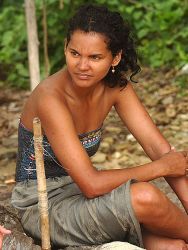 Sandra Diaz-Twine (Pearl Islands, Heroes Vs Villains) - There was some contention among the BOPers on this one. I LOVE that they have the Queen back to defend her throne. As the only two-time winner, she had to come back at some point, right? I'm really stoked to see if she can do it again. I actually think that she can. The dissension came from others thinking that she'd be the obvious first boot as no one in their right mind would let get a foothold in this game, right? But for some reason, I think she'll be able to. Her strategy of "as long as it isn't Sandra" fits perfectly with the attitudes of so many players which is "we can get rid of her later. Let's get the bigger threats out first, then get Sandra." What someone will have to realize is that Sandra is the biggest threat and she should be dealt with immediately.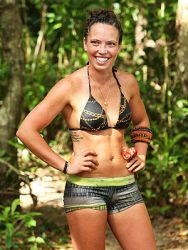 Sarah Lacina (Cagayan) - This is another one that has me scratching my head. She was part of Tony's Cops R Us alliance in the original Brains/Brawn/Beauty and she was okay, I guess. But she wasn't great or despicable or really even that interesting. I have no idea why they're bringing her back, unless they think they can rekindle Cops R Us. She is, however, another candidate in the Amber/Kelley sweepstakes. She could go unnoticed for a while and if she has any game at all, could emerge as a big threat down the stretch.




Sierra Dawn Thomas (Worlds Apart)
- Sierra seems like a really sweet girl and she did last awhile in Worlds Apart. But for someone to last to the final five and not have more of a story, it doesn't make sense why she's coming back. She performed okay in challenges, but had little to no strategic game and an odd social game. She was the outsider quite a lot, but never did anything about it, just kept coasting along in an alliance that she wasn't a major member of. I guess Sierra could have a run in her, but I kind of expect more "meh" from her, just like her last season. She definitely would be on my replacement list.
Tai Trang (Kaoh Rong)
- If Debbie was the #1 most obvious inclusion in this cast, Tai is #1a. There's no surprise at all here. It also won't be a surprise when Tai meets an early end to this game. If he proved anything when he played it's that he goes the way the wind blows, which makes him almost impossible to trust. Someone might get the bright idea that they can play to his emotions and that will earn his loyalty, but as we saw last season, his loyalty can switch pretty easy if someone else makes a connection with him. He'll definitely make good TV, but I don't think he'll ever make a good Survivor player. And if he didn't learn anything from watching his season play back, he'll be doomed to repeat it, but with a far less sexy finish.