Survivor Casting Spoilers
Discussing Season 34's All Star Cast
By Jim Van Nest
July 6, 2016


Andrea Boehlke (Redemption Island, Caramoan) - After her stint on Redemption Island, I thought Andrea had an excellent shot to do very well if she ever got the chance to play again. Then she came back for Caramoan (Fans vs. Favorites 2) and actually did poorer than she did in RI (5th in RI, 7th in FvF2). She came into her second stint as a player people weren't too sure about. I think everyone, especially a cast of All-Stars, is going to know that she's a player. When I saw she was included in the cast for this season, I didn't really have much of an opinion. My talk with a couple fellow BOPers has led me to believe we're all pretty "meh" about Andrea's return. She's a sweet girl and an okay player, but she doesn't do a lot to move the needle for us here at BOP, when it comes to ingredients needed to have an awesome Survivor All Star season.




Aubry Bracco (Kaoh Rong) - Ah, Aubry. I knew Aubry would be back, I just didn't think it would be so soon. In my opinion, Aubry played the best game in Kaoh Rong and is the most deserving of a second shot of all the people on her season. She played a fantastic game that may or may not have been too subtle and I worry for her that there may not have been enough of a separation for her to really marinate and grow (as a player) from her first time out. That being said, I'm thrilled that she's going out there again and I can't wait to watch her play. Asking around the BOP lounge, I find that we're all pretty geeked up to see her out there again. She has the potential to do well and provide some stellar play along the way.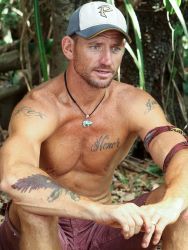 Brad Culpepper (Blood Vs Water)
- I'll admit that my initial reaction on the inclusion of Brad Culpepper was "meh." And it was the reaction of the rest of my BOP brethren as well. Here's part of the reason why. Brad was part of the audience vote (as was Troyzan - more on him in a bit). The audience overwhelmingly said, "Thanks but no thanks." It shouldn't come as much of a surprise, however, that Jeff managed to get two of his "alpha males" into this cast. Brad wasn't any good at this game, he was a lightning rod who mostly turned off the viewers. But, he was a strong dude, solid in challenges and good in confessionals, which is Jeff's kryptonite - hence his inclusion here. I'll further admit that I've kinda come around on Culpepper, though. He talks a lot. Says what's on his mind. And with some of the other All-Stars here, he could prove to be quite entertaining.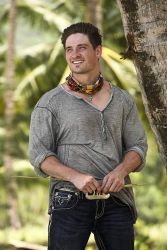 Caleb Reynolds (Kaoh Rong)
- There he is. The Beastmode Cowboy gonna give it another whirl. The minute he was med-evac'd from Kaoh Rong, you knew he'd be back. He's tough as nails, a hard worker and everyone loves him. He was on the best tribe in possibly the best position when the heat got the best of him. Caleb is a player, make no mistake about that. For his game, I fear that a cast of All-Stars will recognize his potential and determine that he has to go ASAP. For our television enjoyment, I think he's a fantastic addition to this cast and even though his inclusion is 100% expected, it's very welcome. On a show where people seem to get more and more despicable, he's a good guy and he plays like a good guy and I think American will be rooting for him big time.