Survivor Casting Spoilers
Discussing Season 34's All Star Cast
By Jim Van Nest
July 6, 2016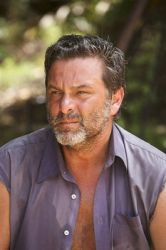 Jeff Varner (Australian Outback, Second Chance) - After his short but memorable run in Second Chance, people just ate up Jeff Varner. There was no doubt in my mind he would get a third shot and I'm excited to see what he does with it. He came into Second Chance with a bunch of pre-game alliances and he hit the beach playing WAY hard. Too hard, in fact and he found himself an early boot because of it. My thought here is that he'll have some of the excitement of being back washed away and he'll be able to get down to business. I think he's an extremely likable guy and could possibly make a serious impact on this season. He's one of the few people I can say I'd be excited to see play for the third time.




JT Thomas (Tocantins, Heroes vs Villains) - JT is an odd choice for me. He was the all American golden boy his first season out in Tocantins, when he won the game unanimously and dominated in all facets of the game. He was so good, they brought him back for Heroes vs Villains where he made one of the stupidest moves in the game. If you don't remember, it was JT who had the bright idea to take the Heroes Immunity idol and give it to Russell Hantz during a challenge. The attached note only added insult to injury when Russell made it public after the show. I'm sure JT will be out there for a little redemption after that one. In an odd way, he may have the most motivation to do well, especially for someone who already has a title under his belt. I don't, however, think his southern charm will work on this group, so he'll have to play hard and play smart to stay alive.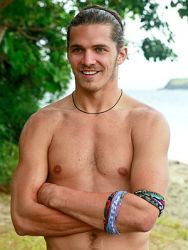 Malcolm Freberg (Philippines, Caramoan)
- Maybe it's the hair, maybe it's the smile or maybe it's the witty confessionals, but I'm really glad to see Malcolm get another shot. Malcolm had an amazing run in the Philippines, placing fourth, and then he had the play of the season in Caramoan when he used the immunity necklace and two hidden idols to oust Philip. It was a great move for TV, but ridiculously stupid for Malcolm, who came into the next Tribal Council unprotected and went home. That being said, I've felt that there was some unfinished business for Malcolm as far as Survivor goes. He was very solid in the challenges, but unlike Joey Amazing and Ozzy, Malcolm had game. He could read people and he's incredibly likable. He has what it takes to win a season, I just worry that THIS season may see the deck stacked against him as the non-challenge threats (Cirie, Sandra, Ciera) may come for him early.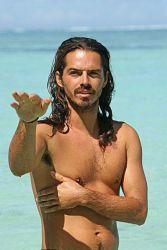 Ozzy Lusth (Cook Islands, Fans Vs Favorites, South Pacific)
- And here we have my least favorite of the 18 inclusions to this All Star cast. Ozzy was amazing in Cook Islands. The way he lived on the island and the way he performed in challenges made him a Survivor legend. He came back a few seasons later and was the same challenge beast but was overtaken by the girls' alliance (including Cirie). His third appearance was South Pacific and was the Coach vs Ozzy season - which still makes no sense. That was a Redemption Island season and Ozzy famously volunteered to be voted out so he could dominate at RI and win his way back into the game, which he did. The problem with Ozzy is that he has a bad social game and no strategic game. He actually started to become straight up unlikable as he tried to get people to do what he wanted them to do. I'm done with watching Ozzy and nothing will make me happier than to see Malcolm dominate him in challenges and Ozzy have an early exit. What do you think about THAT?