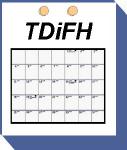 This Day in Film History:
October 5
---
1927:
Studio pioneer Sam Warner dies of a cerebral hematoma at age 39 in Los Angeles. His will stipulates that his stock in the studio will go to his surviving brothers.
1946:
Warner's cartoon The Big Snooze, starring Bugs Bunny and Elmer Fudd, is released. This is the final cartoon Bob Clampett directs for Warner Bros.
1990:
The first film to receive an NC-17 rating, Philip Kaufman's Henry & June, opens in the US on 307 screens.
Source: Censored Hollywood
2001:
BOP favorite The Royal Tenenbaums opens.
---
Previous Day
Next Day
Random Day
About This Day in Film History
~ ~ ~
Errors & Omissions
---
This Day in Film History: You're soaking in it.