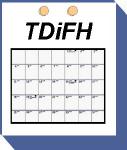 This Day in Film History:
January 21
---
1929:
Erotic filmmaker Radley Metzger is born in New York City.
1959:
Carl Switzer (Alfalfa from the Little Rascals) is shot to death in an argument in Mission Hills, California.
2000:
American Psycho opens at the Sundance Film Festival. Bret Easton Ellis' book had been controversial for its gratuitous violence. The film version opened to less rancor than might have been expected, as director Mary Harron turned the material to satire.
---
Previous Day
Next Day
Random Day
About This Day in Film History
~ ~ ~
Errors & Omissions
---
Four out of five Box Office Prophets surveyed prefer This Day in Film History.