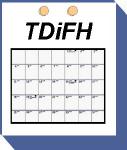 This Day in Film History:
December 3
---
1930:
Jean-Luc Godard is born in Paris, France.
1932:
The Sign of the Cross premieres. Cecil B. DeMille's film is allowed to open, though it contained a good deal of material that raised eyebrows at the time. Objections to the film were overshadowed by DeMille's clout.
Source: Censored Hollywood
1964:
Brendan Fraser is born in Indianapolis.
---
Previous Day
Next Day
Random Day
About This Day in Film History
~ ~ ~
Errors & Omissions
---