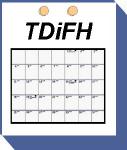 This Day in Film History:
October 31
---
1921:
D.W. Griffith's The Musketeers of Pig Alley, reportedly the first organized crime film, opens.
Source: Censored Hollywood
1976:
Carrie, the first Stephen King novel brought to film, opens.
1993:
A heart attack takes Italian film legend Frederico Fellini in Rome.
1993:
River Phoenix dies at age 23 from a drug-induced heart attack outside the Viper Room in Hollywood.
---
Previous Day
Next Day
Random Day
About This Day in Film History
~ ~ ~
Errors & Omissions
---
This Day in Film History had absolutely nothing to do with the production of the movie Holy Man.