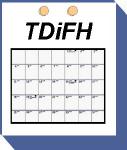 This Day in Film History:
March 23
---
1904:
Academy Award-winning actress Joan Crawford is born Lucille Fay LeSueur in San Antonio, Texas.
1910:
Japanese directing legend Akira Kurosawa is born in Tokyo.
1964:
Peter Lorre takes his final bow due to a stroke in Los Angeles, California.
1997:
Striptease wins the Golden Raspberry Award.
1998:
Titanic wins the Academy Award for Best Picture, as Jack Nicholson and Helen Hunt take the Best Actor/Actress awards for their performances in As Good As It Gets.
---
Previous Day
Next Day
Random Day
About This Day in Film History
~ ~ ~
Errors & Omissions
---
TDiFH: Now with 40% less MSG