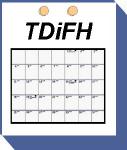 This Day in Film History:
October 7
---
1971:
The French Connection premieres in the United States.
1983:
Never Say Never Again opens. The film marks Sean Connery's final appearance as James Bond. Barbara Carrera eventually receives a Best Supporting Actress nomination for the Golden Globes, the only time an acting nomination went to Bond film.
1994:
Quentin Tarrantino's Pulp Fiction debuts in New York and Los Angeles
2003:
Having recalled Gray Davis, California voters elect Arnold Schwarzenegger as Governor. The action movie star and political novice is elected over a slate of more than 100 candidates, including Larry Flynt (finishing 7th), Gary Coleman (8th) and porn star, er, adult film actress, Mary "Mary Carey" Cook (10th).
---
Previous Day
Next Day
Random Day
About This Day in Film History
~ ~ ~
Errors & Omissions
---
This Day in Film History: You're soaking in it.