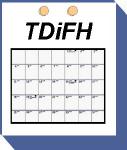 This Day in Film History:
January 13
---
1934:
Warner's cartoon Buddy the Gob is released. First cartoon credited to Friz (Isadore) Freleng, beginning a 31-year directing career at Warner Bros.
1972:
Albany, Georgia law enforcement officials arrest the owner of a theatre showing Mike Nichols's film Carnal Knowledge. A criminal jury had previously declared the film obscene. The case of Billy Jenkins, the theatre owner, made it all the way to the US Supreme Court, which declared the film not obscene.
Source: Forbidden Films
1998:
The Sweet Hereafter wins Best Picture at the first Toronto Film Critics Association Awards.
---
Previous Day
Next Day
Random Day
About This Day in Film History
~ ~ ~
Errors & Omissions
---
This Day in Film History: As seen on Blind Date.