Survivor: Millennials vs. Gen X - Season Preview
Gen X Tribe
By Jim Van Nest, Gen X'er
September 21, 2016
Hello, good people, and welcome back to the Season Preview of Survivor Millennials vs Gen X! Yesterday, I broke down the Orange Millennial Tribe; today I'm taking on the Gen X Tribe. The Gen X tribe will wear purple, and why not, Prince was Gen X, amiright? What I learned about my own generation is that we've apparently become our parents and we REALLY hate the idea of participation trophies. Never thought that we'd be the ones that walked to school in three feet of snow, with no shoes, uphill, both ways. But apparently we did. Further, I have a feeling that many of these people may just bow out of the game so they can get back home and make sure those damn kids stay out of their yard. But I digress...

At the end of this column, I will make my season predictions - merge/jury, final tribal and winner. Since I did all the setup yesterday, let's get straight into breaking down the Gen X tribe, again in alphabetical order.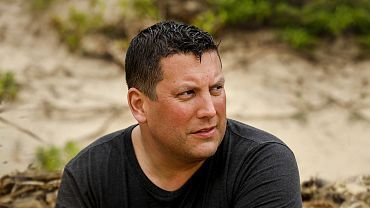 Bret LaBelle - Okay, I like Bret. He's a Boston police officer who likes to do improv in his free time. So he has a million stories, the fantastic Boston accent and you never know when he's actually telling the truth. One thing that will help him though is as a police officer is that he feels like he'll be able to tell when the other players are lying to him - not unlike #TeamTV himself, Tony Vlachos. Bret has taken notice of a couple other alpha males from his tribe, '80s rock God Paul and a dude that looks like he could be an NFL player. He must be talking about Chris. He does point out though, if Chris played for the 2007 Giants (the team that stopped his Patriots from going undefeated) his ass is gone first thing. I think Bret is going to be another goldmine of confessionals. I also think he might have a little game in him. If he can get out of the gate on the right side of the numbers, he could have a future in the game. But, like CeCe, I think the beginning of the game could be important to him. Does he tell them he's a cop? And if so, does Tony's game hurt him? Does anyone match the accent with Rob Mariano and just assume he's a strategist and deem him as "needs to go"? I don't think those things will happen, but in this game, you just never know.




Chris Hammons - Chris is a self-made trial lawyer and appears to be the total package. He went to college on a football scholarship and has become a pretty successful attorney in Oklahoma. He looks like he can be a hardass, but when he talks he seems more like he'll be very approachable and will have a pretty solid social game. He's going to be a large part of the physical strength of this tribe when the game begins. I'd wager he'll have a hand in shelter building and will be a huge asset around camp. What he contributes around camp will easily be enough to get him to the swap. I'd wager that even after the swap, he'll be an important player in his tribe and will easily make the merge. If he can remember that even though the younger players may not have his work ethic, they're equally important in his run to the end, he could last deep into the game. Some of this tribe will have a hard time getting over the theme - I don't expect Chris to be one of them. Lots of potential here.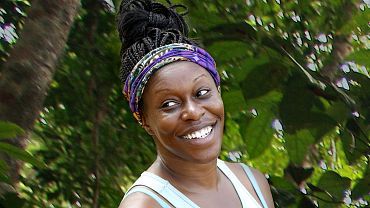 Ciandre "CeCe" Taylor
- CeCe stands out to me on this tribe as one of the people that could potentially go far. She works in insurance handling car accidents and injuries. She negotiates settlements and actually gets to see people at their absolute lowest. I think this can be super important in the game of Survivor. People will be at their lowest or their worst, and if you're used to handling and speaking to people at those times, it can really help you here. CeCe has a strong work ethic and she's also worked hard to instill that into her kids. She's definitely taught them that even if you don't succeed, you have to keep trying. She strikes me as a person that people might underestimate, a little bit like Cydney from last season. No one paid her much attention and then all of a sudden, she's part of a duo that's literally running the game. I think CeCe could have a similar arc. The first couple of days will be super important for her. Those are the times when the alpha males try to stake their claim and things can be tough on the women, especially the strong women. But if she can lay low and let them get it out of their system, she could possibly take over and go very far.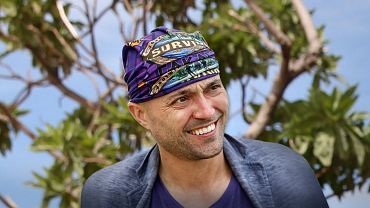 David Wright
- What is this guy doing on Survivor? He's camped one time in his life and hated it. He's very funny, though and he should make for great TV as long as he's on the show. Also, one of his hobbies is making 3D-printed puzzles. And yes, he has made many of the puzzles we've seen on Survivor. Remember when Spencer flew through a puzzle in mere seconds because he happened to have made that exact puzzle and practiced it? No? That's just me? Anyway - it happened. Look it up. Anyway, that's David in a nutshell, except with many of the puzzles. He's one of the weaker and smaller guys on the tribe, which makes him non-threatening. And once Chris and Ken handle the heavy loads in early challenges, David could prove invaluable on the challenge ending puzzle portion. All it takes is winning one challenge for your team and you can make it through several votes. Apparently, Cochran is the new Parvati as the answer to "which Survivor are you most like?" David relates to Cochran as well. What remains to be seen is whether he'll have the strategy and relationships that Cochran had. I think he has a shot to do well.