Survivor: Millennials vs. Gen X - Season Preview
Gen X Tribe
By Jim Van Nest, Gen X'er
September 21, 2016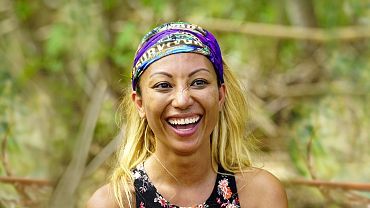 Rachel Ako - If I were to label someone as "most likely to quit due to uncomfortableness," Rachel would be that person. She's a recruiting director and author. She's also a former Playboy model in print and on Playboy TV. She seems very perky in her interview, but I wonder what she will be like once the adversity sets in. The book she co-authored is all about triumph in the face of adversity, but I wonder if she ever had this type of raw, physical, in your face adversity. She has been sizing people up and has decided that she likes everyone, except for one guy (not sure which one). Honestly, her bio and video were both thin on information on her, so I'm having a hard time getting an opinion of her. Ultimately, I think she'll be a non-factor in the game and may end up being a pre-merge boot.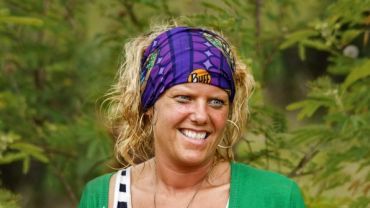 Sunday Burquest - Ah, Sunday, Sunday, Sunday! Can't read her name in anything other than my obnoxious Monster Truck announcer guy voice. So, Sunday could be cast on our Christians vs. Crisis season on either tribe. She and her husband are youth pastors and she's a breast cancer Survivor. She's also from Minnesota, which means every episode she is on will sound like Fargo. She's a mother of four and I could see her easily filling the mother hen roll this season...if only all the young people weren't on the other tribe! Sunday seems to be a talker, and that won't go over well with this group. Also, at 45-years-old, with four kids under her belt, you can probably bet that she will not be a challenge beast. So, when Gen X loses challenges (and I think that may happen more than we would like) - she is a very good target for an early boot. Possibly, even the first boot overall. She's going to have to spend the first couple days on the island really finding her niche and getting in an alliance. Without it, she's dead in the water.

And that'll do it for the preview of the Gen X tribe. I have several people in this tribe that I think can go either way. A lot will depend on their challenge success against the kids. I do feel confident that Chris, CeCe and David will do well. I really do see Ken as that merge boot. And I don't see long runs in the game for Paul, Rachel or Sunday.




With that in mind and my thoughts on the Millennials tribe from yesterday, here are my "sure to be wrong" picks for Survivor Season 33:
I'm going to go with a 12 person merge, meaning eight people will be out prior to the individual game. My merge 12 are: Adam, Figgy, Jay, Mari, Michaela, Michelle and Will for the Millennials and Bret, CeCe, Chris, David and Ken for the Gen X'ers. See? Probably already wrong on several of these. I really do see Ken as the merge boot, sorry dude. And I'm gonna pick Figgy, Mari, CeCe and Chris as my final four. Sadly for CeCe, I see Chris winning the final four immunity which seals her doom. I have to tell you, I keep going back and forth on my winner pick. I usually go for who I think will play the solid strategic game, but Michele Fitzgerald last season showed us that the social game is starting to become more important. But, I am who I am and I have to pick the way I have for the last several seasons. (Remember, I was on a bit of a streak before Jason let me down last season) and I have to proclaim Mari Takahashi as my pre-season pick as Sole Survivor from Millennials vs Gen X. Congrats Mari - don't spend your million all in one place!!! Real quick shout out to Figgy though...if she is who I think she is, I see an awesome social game in her future which could easily make her the winner.
Thanks so much for hanging out with me while I break these tribes down...and be sure to keep an eye out for my recaps all season long, starting with the 90-minute Premiere of Survivor Millennials vs Gen X this Wednesday, September 21, 2016 on CBS starting at 8 p.m., 7 p.m. Central! 'Til next time, kids, take care!!
I wanna know what you think, Survivor fans. How do my predictions look? Hit me up on the Tweet box: @vannestjc