Survivor Cambodia: Second Chance - Season Preview
Ta Keo Tribe
By Jim Van Nest
September 22, 2015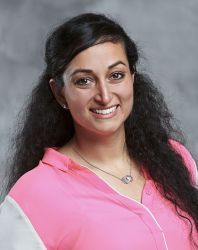 Shirin Oskooi - Season 30: Worlds Apart - Ah, what to make of Shirin's second chance. If there's anyone in the cast that I could see being a first boot, a winner or any spot in between, Shirin is the one. With Worlds Apart fresh in everyone's mind when the filming of this season took place, I could see the tribe thinking, "You know what, we don't need that drama, get rid of her now." Or, I could see the Spencers and Vytases of the tribe thinking she would be a solid ally, thus taking her deep into the game. Her admission that she is, in fact, a multi-millionaire could also work against her as no one in the game wants to give a million bucks to someone who's already rich. She's very knowledgeable and ridiculously smart but she has to tone down her personality about 20 notches if she wants to have any shot at lasting in this game. I think she can do it, but I worry about how long it will last. Perhaps the recency of her season will help her remember everywhere she went wrong and she'll do what she can to fix it. I really don't see Shirin making a deep run; I'm thinking she'll go out of the game in the vicinity of the merge.




Spencer Bledsoe - Season 28: Cagayan - Ah, the Young Lad. Spencer is really hoping for a growth narrative this season. He says that absolutely nothing he tried was successful in his first season, which is pretty accurate, yet he finished fourth...just one immunity away from a potential win in Cagayan. I think Spencer's in for more of the same this time around. Not only is he wicked smart and a HUGE fan of the show, but he proved himself to be a legitimate challenge threat as well. Unless he can hook up with other threats right away, he could find himself on the receiving end of an early boot vote. If he could get in with someone like Shirin and maybe Peih-Gee or Woo, they could form an alliance that could last all the way to the end. I think if Ta Keo can win some challenges and stay out of Tribal, Spencer stands a better chance. Any early losses could be the end of Spencer's game before he's even able to get started. I think Spencer is amazing TV, so I'm very much rooting for him to make a deep run...I just worry about his all-around game painting a big target on his back.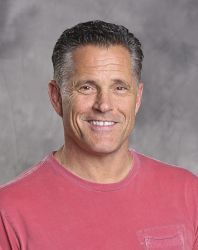 Terry Dietz - Season 12: Panama - Exile Island
- Another player the Survivor community has been waiting a looong time to see again, is Panama's challenge stud, Terry. Terry rode immunity wins all the way down to the final three of his season, but came up short in the challenge that could have gotten him to the end and a win. It's been nine years since Terry played the game, but he still looks like he could dominate the way he did back in the day. Terry didn't have much of a strategic or social game last time around, but he swears he's worked on that. Where someone like Joe will be targeted as a threat, I have a feeling that Terry actually won't be. I think people will look at him and think that age has caught up to him and that unbeatable air he had on Exile Island will be a thing of the past. He also has a connection to Vytas as Terry and Aras played on the same season - so there could be something brewing there. Overall, I think Terry makes the merge, but I'm not sure his physical game will be able to pull him to the end this time.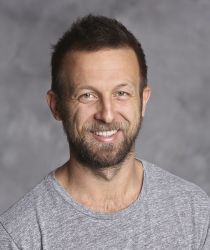 Vytas Baskauskas - Season 27: Blood vs Water
- And we've come to reformed bad boy and yoga enthusiast, Vytas. Vytas came into Blood vs Water with his brother, Panama winner Aras, and he had a chip on his shoulder. Aras was the golden boy to Vytas' bad boy. He's overcome drugs and prison and put himself in a good place in life, but he still had something to prove to his brother and to himself. He did that and more the first time through, and now he's back to prove to himself that he has what it takes to bring another million into the Baskauskas family. I think Vytas has a great chance to go far in this game. People gravitate toward him and they genuinely like him. I think a lot of that stems from the fact that Vytas takes an interest in every person he talks to. He makes legit connections with people. That helps him get farther in the game, but could cause problems for him when he eventually has to burn those folks. He also has an amazing ability to lie right to your face and be completely believable. If Vytas can figure out how to cut people and still have them vote for him, he could come out of this season with a million bucks in his pocket. I have pretty high expectations for Vytas this season.