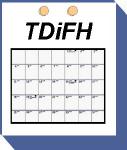 This Day in Film History:
April 28
---
1878:
Lionel Barrymore, eldest of the famed acting clan that includes Ethel, John and, later, Drew, is born Lionel Herbert Blythe in Philadelphia.
1928:
Sergei Eisenstein's Bronenosets Potyomkin (aka The Battleship Potemkin) has its debut in the Soviet Union
1941:
Sexy actress Ann-Margret (Tommy, Grumpy Old Men) is born Ann-Margret Olsson in Valsjöbyn, Jämtland, Sweden.
---
Previous Day
Next Day
Random Day
About This Day in Film History
~ ~ ~
Errors & Omissions
---
This Day in Film History: As seen on Blind Date.