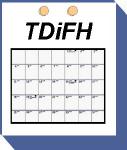 This Day in Film History:
March 27
---
1897:
Gloria Swanson, immortalized in many films but most especially for her turn as a faded star in Sunset Boulevard, is born Gloria May Josephine Svensson in Chicago.
1973:
Marlon Brando is awarded the Best Actor Academy Award for The Godfather. Brando, though, refuses to accept the award in protest over treatment of Native Americans. The Godfather takes home Best Picture honors.
2002:
"Cuddley Dudley" Moore dies of complications of progressive supranuclear palsy in Plainfield, New Jersey.
2002:
Billy Wilder succumbs to pneumonia in Beverly Hills, California
---
Previous Day
Next Day
Random Day
About This Day in Film History
~ ~ ~
Errors & Omissions
---
TDiFH cured my canker sore!