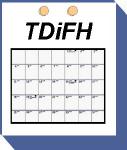 This Day in Film History:
October 9
---
1967:
Vilgot Sjöman's I am Curious (Yellow) debuts in Sweden. US Customs agents seize copies of the film as it is brought into America., though a US Court of Appeals later ruled that the film was not obscene.
Source: Forbidden Films
1971:
Debuting in New York two days earlier, The French Connection opens nationwide in the US. The film wins four Oscars, including Best Picture, marking the first time an R-rated work wins the award.
2002:
After 12 years on Florida's Death Row, Aileen Wuornos is executed. Charlize Theron's performance as Wuornos in 2003's Monster earned the actress Best Actress Golden Globe and Oscar nominations.
---
Previous Day
Next Day
Random Day
About This Day in Film History
~ ~ ~
Errors & Omissions
---
This Day in Film History had absolutely nothing to do with the production of the movie Holy Man.