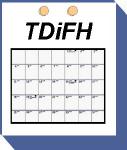 This Day in Film History:
January 19
---
1931:
Basis for 2000's Men of Honor, Carl Brashear is born in Toneyville, Kentucky. Born on the same date in New Ulm, Minnesota is Tippi Hedren, neé Nathalie, whose career was launched with her appearances in Hitchcock's The Birds (1963) and Marnie (1964).
2000:
Considered "The Most Beautiful Woman in Films" in her day, screen siren Hedy Lamarr dies at age 86 in Altamonte Springs, Florida.
---
Previous Day
Next Day
Random Day
About This Day in Film History
~ ~ ~
Errors & Omissions
---
Four out of five Box Office Prophets surveyed prefer This Day in Film History.