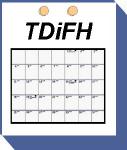 This Day in Film History:
September 29
---
1907:
The Singing Cowboy Gene Autry is born Orvon Gene Autry in Tioga Springs, Texas.
1915:
Actress Ingrid Bergman, winner of two Best Actress Oscars (Gaslight and Anastasia) and mother of actress Isabella Rosellini. is born in Stockholm, Sweden. Most well-known for her lead role in Casablanca, she also won a Supporting Actress Oscar for Murder on the Orient Express.
1930:
Director Tod Browning begins filming Dracula, starring Bela Lugosi.
Source: Universal Horrors
1948:
Sir Laurence Olivier's Hamlet premieres in New York. This film eventually brings his only Oscar win (ten nominations).
1979:
Isabella Rossellini and Martin Scorsese marry in Rome. The couple subsequently divorces in 1983.
1997:
The Mill Valley Film Festival premieres An Alan Smithee Film: Burn Hollywood Burn. In a great stroke of irony, Arthur Hiller wishes to have his name removed from the film. Already titled as such, An Alan Smithee Film thus actually becomes an Alan Smithee film.
---
Previous Day
Next Day
Random Day
About This Day in Film History
~ ~ ~
Errors & Omissions
---
This Day in Film History: As seen on Blind Date.