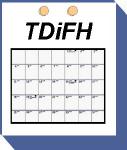 This Day in Film History:
September 20
---
1934:
Italian actress Sophia Loren is born in Pozzuoli, Italy.
1946:
The first Cannes Film Festival begins. The festival was originally scheduled to start in 1939, but was canceled with the outbreak of World War II.
1952:
Warner's cartoon Rabbit Seasoning, starring Bugs Bunny and Daffy Duck, and directed by Chuck Jones, is released. It is the second in a trilogy of 'verbal warfare' cartoons featuring Bugs and Daffy.
1964:
Actress Maggie Cheung is born in Hong Kong.
---
Previous Day
Next Day
Random Day
About This Day in Film History
~ ~ ~
Errors & Omissions
---
The Teenage Mutant Ninja Turtles still support This Day in Film History.