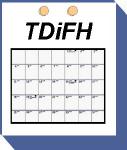 This Day in Film History:
July 22
---
1893:
James Whale, director of Universal's Frankenstein and subject of the 1998 Ian McKellan film Gods and Monsters, is born in Dudley, England.
1999:
Roger Ebert writes an editorial in Variety decrying the MPAA's rating system, focusing on changes forced upon Eyes Wide Shut.
2002:
Austin Powers in Goldmember opens, setting a record for July openers. The Mike Myers film rakes in $73.07 million on more than 3,600 screens.
---
Previous Day
Next Day
Random Day
About This Day in Film History
~ ~ ~
Errors & Omissions
---
TDiFH: Now with 40% less MSG