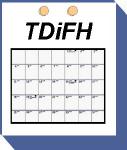 This Day in Film History:
December 11
---
1980:
TV series Magnum PI debuts. Commitments to the show eventually kept star Tom Selleck from accepting the role of Indiana Jones in Raiders of the Lost Ark. Selleck had to settle for starring in the films Mr. Baseball, Lassiter and Quigley Down Under.
1998:
The horror movie Ringu debuts in Japan. The film was the first of a phenomenally successful trilogy in that country. The American remake The Ring, released in 2002, also enjoyed a successful run.
---
Previous Day
Next Day
Random Day
About This Day in Film History
~ ~ ~
Errors & Omissions
---
This Day in Film History: You're soaking in it.