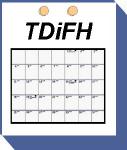 This Day in Film History:
December 12
---
1893:
Edward G. Robinson, most notable for his turn as a gangster in Little Caeser, is born Emanuel Goldenberg in Bucharest, Romania.
1915:
Chairman of the Board Francis Albert Sinatra is born in Hoboken, New Jersey.
1963:
Stanley Kubrick's Dr. Stangelove was schedueld to open. With John F. Kennedy's assassination coming at the end of November, though, the film's release is pushed to January 29th of the following year.
2003:
Keiko, the killer whale star of Free Willy, dies of pneumonia in Taknes Bay, Norway
---
Previous Day
Next Day
Random Day
About This Day in Film History
~ ~ ~
Errors & Omissions
---
The Teenage Mutant Ninja Turtles still support This Day in Film History.