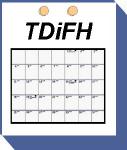 This Day in Film History:
March 22
---
1887:
Leonard "Chico" Marx is born in New York, New York.
1914:
Actor Karl Malden, Oscar winner for his supporting roles in A Streetcar Named Desire and On the Waterfront, is born Mladen Sekulovich in Gary, Indiana.
1922:
Ross Martin, later known to millions as Artemus Gordon, begins life as Martin Rosenblatt in Grodek, Poland.
1981:
Raging Bull is named Best Film at the first Boston Society of Film Critics Awards.
---
Previous Day
Next Day
Random Day
About This Day in Film History
~ ~ ~
Errors & Omissions
---
This Day in Film History: You're soaking in it.