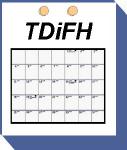 This Day in Film History:
December 18
---
1946:
Steven Spielberg is born in Detroit, Michigan.
1957:
David Lean's The Bridge on the River Kwai has its US premiere, opening in New York. William Holden becomes the first actor to earn $1 million for a film.
1984:
Jamie Lee Curtis and director/actor/comedian Christopher Guest marry in Los Angeles.
2002:
Lord of the Rings: The Two Towers opens, taking in a whopping $26.16 million, a single-day record for the month of December at the time.
---
Previous Day
Next Day
Random Day
About This Day in Film History
~ ~ ~
Errors & Omissions
---
This Day in Film History: You're soaking in it.