Survivor: Millennials vs Gen X - Season Preview
Millennials Tribe
By Jim Van Nest - Gen X'er
September 20, 2016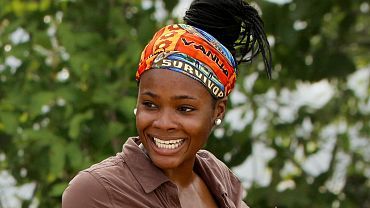 Michaela Bradshaw - Okay, Michaela seems like she might have a shot at making some noise here. She's in "vacation sales," which screams "timeshare" to me - so that had me not liking her right off the bat, but after listening to her talk, she definitely has her head in the right place. She has a work ethic instilled in her, and I think it can come in handy in this season. With everyone in this tribe being saddled with the "Millennial" tag, they may fall into those stereotypes of not working hard and just expecting good things to come. Well Michaela ain't about that. She doesn't feel entitled because of her age. She doesn't expect that because she's a Christian that God will just give her everything she needs. She knows He will provide for her, but she'll have to work for those provisions. I think that can be a great thing in Survivor. Where she may struggle is that she doesn't like to be instructed by incompetent people, when people do things wrong and she hates to lose because of someone else. Um, this is Survivor - you'll experience all of that within the first 48 hours. How Michaela handles those things may be the key to her life in this game.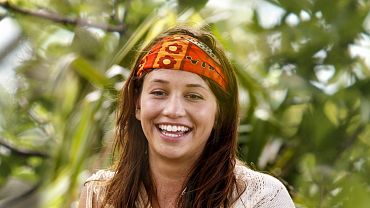 Michelle Schubert - I don't exactly know what to think about Michelle. On one hand, she's a missionary recruiter who's inspiration in life is God. On the other hand, she has a big secret - a boyfriend. She doesn't plan to tell anyone that because she has every intention of playing the flirt game. I'm not exactly sure how those two things will work themselves out, but I really don't think "the flirt game" works anymore. Parvati has killed and buried that possibility a long time ago. You might be able to trick one doofus out of the cast, but that's about as far as you'll be able to get. Michelle's a very pretty girl and I'm sure in the outside world, that plan would work for her. But I see her as potentially being too transparent with her plans and she'll either be seen as the dreaded "playing too hard" or she'll just be shot down right out of the gate and be forced to regroup. So, if she doesn't have a backup plan, it could be a short ride for Michelle. The longer the tribes stay separated, the better off she'll be. If the tribes swap early and she gets mixed in with the Gen X'ers, she could be in some trouble.




Taylor Stocker - Ermehgerd! This dude is a piece of work. He embodies every single stereotype of a millennial. Snowboard instructor is his official game title, but he seems more like an "I'll do whatever will get me a brewski today" kinda guy. Dude lists Woo Huang as the Survivor he's most like. Um, yeah, I got nothing. I mean Drew Christy (Blood vs Water - he was "basically a bad-ass") looks at this dude like, "Wow man, you're a bit over the top." I'm sure Taylor will be helpful in challenges and probably around camp. I'm sure someone like Michelle will be all over him. I'm also sure that this dude has no shot to win. He might make the merge, but if he does, he's in line to be the classic merge boot. And again, that's if he makes it at all. He's just kind of annoying and a little full of himself and I don't think that will play well out on the island.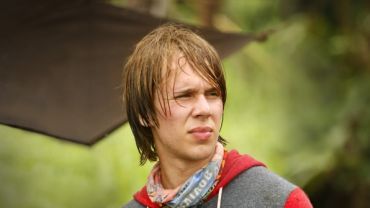 Will Wahl
- Ladies and gentlemen, I'd like to introduce you to the new "youngest Survivor player ever," Will Wahl! Will is 18 years old and actually took off high school to participate in Survivor. Will also has the deepest voice of any player ever. He's a pretty religious kid who enjoys the outdoors. In any other season, I would say that Will will be in way over his head and would have no chance of winning this game. But, being on a tribe of younger people, he seems to have the work ethic that will make him invaluable around camp and he should be pretty solid in the team challenges. Will's downfall could end up being the ladies, though. I mean, he's 18 years old and hanging on a beach with some hot 20-somethings in bikinis. When I said that Michelle's flirt game won't work - this is the way it might work. If she can lure in the young kid, perhaps it could work for her. This would spell doom for Will, so he really has to focus on not following the ice cream scooper Erik storyline. Overall, though, I think Will has a shot to do some damage in this game and if he can manage to work his way in with the Gen X'ers when the tribes swap, he could be a threat to win.
Zeke Smith
- Of the videos I've watched so far (and that's about 14) Zeke is hands down my favorite. The B-roll of the video is fantastic. He completely mocks the infamous, peeks around from the other side of a tree, he jumps into (and rolls around in) a big mud puddle and what he does in the ocean can only be described as "frolicking." He's witty, smart, an excellent debater, gay, has a sweet mustache and is guaranteed to have the most confessionals over the episodes he's fortunate enough to last through. Sadly for America, I don't think that will be many. I'd love to see Zeke make it to the end, because I think he'll provide tons of entertainment. I just don't see it in the cards for him. I don't think he makes the merge, and I'm not even sure he'll make the tribe swap. I could see him as an early boot for the Millennials if they lose some challenges early.
And there we are...the Millennials tribe for Survivor Season 33. While I kinda goofed on several of them, I actually can see them doing quite well this season. I'll make all my predictions after completing both tribe assessments, but right now, I'm leaning toward many of this tribe making the merge, which could spell trouble for the Gen X Tribe. Of this tribe, I definitely see Figgy making a splash. I think Will will make some noise and I think Mari might be the best of them all.
All righty kids, that will do it for me for today. Please check back tomorrow for Part 2 of my Survivor: Millennials vs. Gen X Preview where we're gonna party like it's 1987!!! Thanks for checking out this article, please feel free to reach out to me if you have any comments or complaints or just to say "Hi!". I'm on the Twitter: @vannestjc. 'Til next time, take care everybody!