Survivor: Millennials vs Gen X - Season Preview
Millennials Tribe
By Jim Van Nest - Gen X'er
September 20, 2016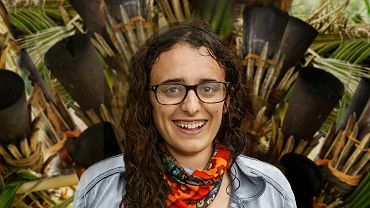 Hannah Shapiro - Ah, Hannah. I'm not 100% sure what to think of Hannah. Everything in her bio and video should come with a rim shot. I don't know if joking about everything is a defense mechanism or if she's trying to play a character. I have a feeling we'll find out right away. She relates to Cochran, but comes off as more Shirin. The difference between her and Shirin, though, is that I'm not sure she has the killer instinct Shirin has. Everything is a joke and she laughs a lot and talks a lot and I have a feeling that could get really annoying to everyone else on the beach. But, if she can come out and prove herself useful in challenges, like on the puzzle end, she could find her place in the game. While she compares herself to Cochran, I can also see a bit of Aubry in her. Aubry was able to be the fish out of water and turn it into a dominant game last season. Will Hannah be able to do the same? I'm thinking the potential is there, but I don't think she'll be able to pull it off. I'd wager she doesn't quite make the merge.




Jessica "Figgy" Figueroa - So we have 2 Jessica's in this cast, but lucky for us, this one goes by Figgy. Obviously, it's a play on the last name, but it's what she's been called since she was quite young. I think Figgy has a shot in this game. She's pretty, she has a great attitude and she's athletic. A captain of sports, if you will. She played four sports through high school and now boxes a few times a week as her workout. I don't think she'll wilt under the conditions and she has a very fun personality that seems like it'll draw people in. I can just see people wanting to align with her and wanting to go along with her plans. I don't know that Figgy will win the season, but she'll definitely make the merge and could go a long way with the right alliance and a couple of breaks.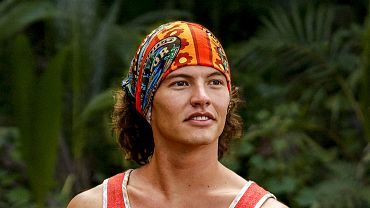 Justin 'Jay' Starrett
- Let's talk about Jay, shall we? First off, he's happy to inherit the "best man bun of the season" title from Joey Amazing and Malcolm before him. He's also our former bartender - we always have to have a bartender. A couple things jump out at me about his bio. First off, it looks like a frickin' job application. Well done! Second, apparently his mother has had some serious health issues that have required several brain surgeries. I'm starting to feel like a better theme for the season could be "Happy Christians" vs. "Health Crisis". Good lord. Everyone either wants to take me to church or makes me cry with horrible stories about the health of their mom! Anyway, Jay thinks he is really charming. He thinks he can manipulate people, and he thinks he'll have a stellar social game. Oh yeah, and he's very humble. Jay will probably do just fine and I'd expect him to do well in challenges. Can he win? I kinda don't think so, but I could see him making it pretty far.
Mari Takahashi
- Ok, I'll just come out and say it. I like Mari - a lot. She is the oldest of the Millennials at 31, but she just might have the ultimate millennial job. Mari is a YouTube star and her forte is video games. That's right; she plays video games for a living and makes videos about them. Aside from that, she is a classically trained ballerina - which makes her a double threat come individual immunity time. She's a gamer, which means she solves puzzles and problems for a living. And prior to that, she practiced grace and balance on a regular basis. She will be able to kill any of the individual challenges, unless they require absolute brute strength, which they really don't anymore. Mari has a huge competitive streak and incredible hand eye coordination - you have to in order to play video games for a living. On the surface, she has all of the tools necessary to make it a long way in this game. She'll easily pirouette past the merge and could be poised for a deep run.