Survivor Cambodia: Second Chance - Season Preview
Bayon Tribe
By Jim Van Nest
September 21, 2015


Kass McQuillen - Season 28: Cagayan - Chaos Kass is back! And while she's been photographed many times carrying her copy of "How to Win Friends and Influence People", I'm not totally sure she's actually reading it. Kass was the wild card in her Cagayan season that forced winner Tony Vlachos to speak llama! Kass was a force to be reckoned with on her season, as she would turn on anyone at any time for any reason. She was definitely a villain on her season and I know there will be a lot of people who absolutely hate that she's back on the show. I was not a fan of her game the first time around, but I have to admit, I'm kind of excited to watch her wreak havoc on a new cast. I fear, however, that I'll have to get all my Kass quotes early as she will be targeted quickly. We learned last time that Kass does actually know the game quite well and she excels at creating...well...chaos and that worked for her all the way to the final three. What we'll have to see this time is whether or not she really DOES know how to play this game and if she can change her focus to winning the game instead of simply messing up other people's games. One thing's for sure - life on Bayon will definitely be must see TV as long as Kass is in the game.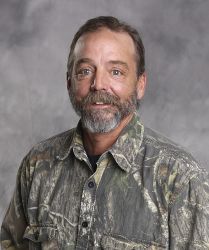 Keith Nale - Season 29: San Juan Del Sur - "Stick to the plan." You can't talk about Keith and not bring it up. Hell, he can't even talk about Survivor without bringing it up. This declaration at Tribal Council clued (eventual winner) Natalie into what was happening and she talked golden boy Jon into playing an idol that put a dagger in Keith's alliance. Now, Keith himself managed to go on to finish in fourth place with a legitimate claim to winning the game if he could have just won one more challenge. That all being said, Keith had no idea how to play this game when he started. I'm honestly not sure he knows the game any better now. He's just a good ol' boy who everyone likes. And despite winning several challenges during his season, I don't think he'll be seen as a threat. Especially not with Jeremy, Joe, Savage and Tasha on this tribe. I think there's a good chance that Keith might be able to "aw shucks" his way deep into this game.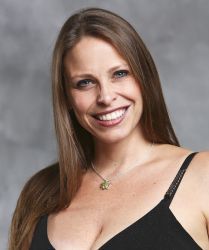 Kimmi Kappenberg - Season 2: The Australian Outback - Ah, Kimmi. She loved chickens, didn't bathe enough for Mike Skupin and Alicia will ALWAYS wave her finger in that face. Never in a million years did I think I'd be sitting here talking about Kimmi Kappenberg coming back on to Survivor. Kimmi was a trip her first time out in Australia, but she was not very good at this game. She created a bond with the tribe's food source while alienating herself from her tribe mates. I guarantee you, she would have won Survivor: Chicken Island. Has she lightened her stance on this issue? Because you know there will be some chickens involved at some point. Can she maneuver her way through a whole new style of Survivor player? Will she be able to get past Jeff Varner, who she helped eliminate all those years ago? She's highly motivated to do well. I'm just not sure that Kimmi has what it takes to make it the 39 days and outlast all of these super hungry players. I'm seeing an early boot for Kimmi.




Monica Padilla - Season 19: Samoa
- For those out there who aren't quite sure who Monica is, she was one of the Galu alliance that fell victim to the Russell Hantz led Foa Foa 4 back in Samoa. Her biggest moment was telling Russell that if he voted her out, she would go to the jury and guarantee that he got no votes to win the game. I think we all know that Russell doesn't need any help not getting jury votes so I'm not exactly sure what Monica's contribution was to that season and why the Producers felt she was deserving of the vote to come back. That being said, I seem to recall feeling the same exact thing about Amber Brkich and All-Stars. And no matter what you think about All-Stars - Amber's name is on the trophy. So, I think Monica is someone to be very worried about. People will not be able to play her. They'll go after the threats that they know and at the end of the day, someone like Monica could very easily be the last woman standing.
Stephen Fishbach - Season 18: Tocantins
- One of the more intriguing people on this season, Stephen Fishbach comes in as the only player to make the final tribal council in a final two and receive no votes to win. He was the brains behind his alliance with JT; the one Coach Wade dubbed "The Wizard." He engineered one of the most dominant two-person alliances in the history of the game and for his trouble? He got no votes. I'll suggest that this result was more because people just had a crazy love affair with JT. They were practically begging him to take their money. Stephen did the heavy lifting and JT reaped the benefits. In the time since they dominated, Stephen has written a weekly blog for People.com about Survivor and has been co-hosting a very popular Survivor podcast with fellow Survivor brain, Rob Cesternino. Though he played seven years ago, Stephen has never left the community. Everyone out there knows Stephen and they know what he's capable of. The question for him is whether or not someone will actually decide to play with him. Almost every person in their pre-game interviews mentions him and several of them are worried about him. If Stephen can find an alliance, he could be deadly. If not, he could follow his buddy Rob's path and be an early boot in this all-star season.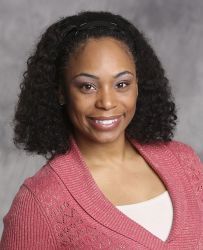 Tasha Fox - Season 28: Cagayan
- Wrapping up the Bayon tribe is former Brain and my hometown girl, Tasha Fox. Tasha spent the first half of her season frustrated with the futility of her Brains tribe. They couldn't win a challenge, they threw their rice on the fire and half the tribe didn't want to talk strategy. When the tribes finally swapped, she was left with only Spencer and Chaos Kass - both of whom are on this season with her. Tasha's second half was spent dominating challenges. Not the domination she expected...she was expecting to dominate with her strategy. She could never get a foothold in the post-merge game and she could never fully trust her own alliance. In an interesting twist of fate, she was one challenge away from Kelly Wigglesworth's female challenge record - and now the two will face off in Cambodia. I can't wait to see what Tasha can do with some actual players. She had a plan that blew up by day three in Cagayan - I want to see her play her game and see how it works out. Her strength in challenges as well as her desire to play the game will keep her in the game for a while. I think she easily makes the merge, the jury and maybe more.
And there we are...the Bayon tribe for Survivor Cambodia: Second Chance. Predicting this season is going to be really rough. I can make a case for almost every one of these people to win the game. Assuming a Final 3 and nine person jury, that means eight people will not make the jury. Could be more, could be less, but I'll go with that. So, on this tribe...I'd say that Joe, Chaos Kass, Kimmi and Ciera will the pre-merge boots and will not be datable. I think the other six make it with Jeremy, Monica and Tasha lasting the longest. How will they fare in my pre-season predictions? Well, you'll just have to wait until tomorrow when I break down the Ta Keo tribe. I'll give you the last 10 players and then go ahead and give you my finale predictions as well as my winner pick. Until tomorrow, take care!