Survivor Cambodia: Second Chance - Season Preview
Bayon Tribe
By Jim Van Nest
September 21, 2015
All righty, with that out of the way - let's say we get to the frickin' preview!

We're going to start the preview with the Bayon Tribe. Bayon will be wearing pink/magenta buffs and we'll go through the tribe in alphabetical order.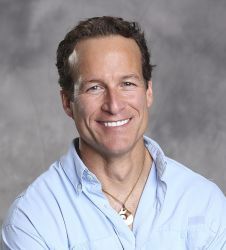 Andrew Savage - Season 7: Pearl Islands - It's been a long time coming for Andrew Savage. Famously hosed over the horrible Outcast Tribe Twist, Andrew has been waiting a really long time to try to finish what he started. A fierce competitor, but merely average strategist, it's hard to say where Andrew would have finished without the Outcasts, but he definitely would have lasted longer. Andrew was the leader of the outmatched Morgan Tribe. Until they were able to kidnap Rupert, Morgan looked to be one of the worst tribes in Survivor's short history. Rupert helped this tribe turn it around and just when they were getting traction, the Outcasts came back and Savage took a quick trip to be the first boot after the merge. It's hard to say what Savage will do this time out, but he's in a really good place to make a deep run into the game, if he can just fade into the background a bit. With huge physical threats in Jeremy and Joe and maybe the biggest strategic threat in the game, Stephen, someone like Andrew could fly under the radar, IF he'll allow himself to do so. Throw in Chaos Kass and mom-voter Ciera into the mix, and who's going to look at the older guy from 24 seasons ago? I'm just not sure Andrew can take a back seat on his tribe.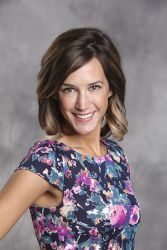 Ciera Easton - Season 27: Blood Vs Water
- Everyone remembers Ciera as "the girl who voted out her mom." Most people forget that her vote wasn't needed to actually cut the cord on her mother. She did, however, stick with her alliance and cast the historic vote. What people also forget is her making the decision to keep a tie vote and go to rocks. It didn't work in her favor as her alliance-mate pulled the white rock, but the result wasn't what hangs over Ciera's head. It was the decision to pull rocks at all that makes her a massive threat in this game. Probably the smallest person in the game just might be the one with the biggest target on her back. I like Ciera and I think she has a chance here, but she has those two big moves in her past and you have to wonder how the rest of the cast will react to that. There is one other person from her season in the cast, Vytas, but she was on the opposite alliance so I'm not sure he'll be thrilled at the prospect of working with her. She is going to have to go out of her way to prove to people that she's trustworthy. I think she CAN do it, but I'm not so sure she will. I worry that she'll be cut off early.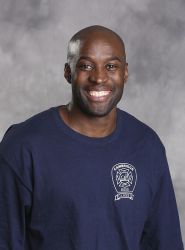 Jeremy Collins - Season 29: San Juan Del Sur
- A physical, strategic and social threat, Jeremy Collins was a victim of the Blood vs Water format. In the very first episode, he was thrown up against his wife and after beating her, sending her to Exile Island, I don't think he ever recovered. He was one of the small handful of people on his season who knew the game and had a plan on how to play it. And losing Val right off the bat made it pretty tough on him. Jeremy was right out in front on his season and he let everyone know he was a player, which was ultimately his downfall. Jeremy has everything it takes to not only go far, but to win this season. He'll have to calm down his personality a little bit and get a break or two, but he has the skill to win this game. If he can fade into the background and let someone like Savage take the reins of the tribe, he might be able to skate through to the merge and that's when he could take over and make his run. He is one of the people I'm the most excited to see play as I think he was hurt by his season's format and could have made some huge noise in just a regular season. We'll just have to see how everyone else sees his reputation.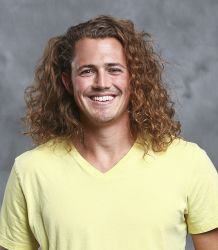 Joe Anglim - Season 30: Worlds Apart
- As soon as his name was listed as a candidate, everyone in America knew McGuyver Joe would be back. With his good looks, charm and the wicked awesome man-bun, Joe took Worlds Apart by storm. There was nothing he couldn't do. He started fires, he built shelters and he created fake immunity idols that the Survivor props department took notes on. He was a challenge beast, both the physical challenges and the puzzle challenges. From what we saw last season, Joe can do everything but actually play the game of Survivor. As much as he dominated the survival and challenge portion of this game, he could not figure out the social/people portion of the game. He had a nice bond with his No Collar tribe mates - but the trio of Hali, Jenn and Joe were no match for the other, more seasoned players on the Blue and White collar tribes. Joe is a goner. I love the guy and thought he was great TV. But if any of these people, after watching Mike Holloway win challenges all the way to the end, choose to keep Joe in the game - well, they deserve what they get. Ciera has a big target on her back, but Joe probably has the biggest. His hope is to hook up with the other strong challenge threats and see if they can't form some sort of alliance to try to save each other.