Honey Not So Sweet
John Hamann's Monday Box Office Update
December 8, 2003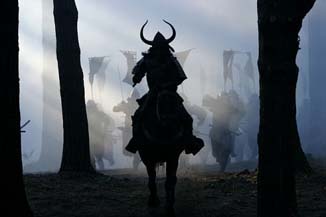 Unlike the last couple of Mondays, the actual gross for the top movie at the box office was actually close to where it was estimated on Sunday. The Last Samurai had been estimated at $24.4 million on Sunday, and was only reduced to $24.3 million today. The lack of an unseen uptick on Sunday is further bad news for WB on Samurai, as the film's internal multiplier only gets worse, going from 2.97 to 2.95.
The loser on Monday was Universal's Honey, as the dance film was more frontloaded than the estimate accounted for. The estimate for Honey on Sunday was $14 million, and was severely downgraded on Monday to $12.9 million. If the Friday gross for Honey was $5 million, the new total downgrades the weekend multiplier to 2.44 from 2.78, as the film works much better as a date movie than a teen girl movie.
As usual, because of an already set pattern, holdover actuals are very close to the Sunday estimates. The biggest miss was for The Missing, as the actual on Monday was $4 million, $400,000 less than the estimate of $4.4 million. Good news is tough to find for the Ron Howard film, as the total now stands at an ugly $21.8 million.
Compare the table below to yesterday's column to see how the rest of the top ten held up now that estimates are in.
Top Twelve for Weekend of November 28-30, 2003

Rank

Film

Number of Sites

Change in Sites from Last

Estimated Gross ($)

Cumulative Gross ($)

1

The Last Samurai

2,908

New

24.3

24.3

2

Honey

1,942

New

12.9

12.9

3

The Haunted Mansion

3,122

No change

9.4

46.0

4

Elf

3,119

-83

8.0

139.5

5

Dr. Seuss' The Cat in the Hat

3,409

-55

7.1

85.3

6

Bad Santa

2,091

+86

7.0

27.1

7

Gothika

2,205

-177

5.3

49.5

8

The Missing

2,756

No change

4.0

21.8

9

Master and Commander: The Far Side of the World

2,344

-359

3.7

72.6

10

Love Actually

1,672

-34

3.6

48.7

11

Timeline

2,787

No change

2.7

16.8

12

The Matrix Revolutions

1,257

-798

1.4

135.7