March Top Ten Forecast
By Walid Habboub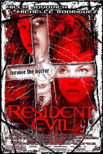 10. Resident Evil
Continuing the trend of video game-turned-big-screen action movie, Resident Evil looks to be Tomb Raider as if it was produced by Troma Pictures. Having about one-tenth of the star appeal and half the gloss of the summer mega-hit of 2001, Resident Evil will have a bit of difficulty pulling in viewers outside of the fans of the Resident Evil games. What it does have going for it is that spooky monster-film feel. This eerie atmosphere and promise to scare should see it do decent numbers.
9. The Time Machine


Based on the classic H. G. Wells story, The Time Machine looks grand on many scales. I mean, who can forget that jaw-dropping shot of the moon breaking into pieces and falling out of orbit? Yet for all its grandeur, The Time Machine seems to be full of eye-candy and not much else. Some of the aspects of the film seem to emanate a B-movie feel, making its overly-revealing trailer seem less than appealing. The Time Machine will rightly draw comparisons to Planet of the Apes, the giant blockbuster from summer 2001, but it will not even come close to achieving similar numbers. A somewhat strong debut seems to be in its future.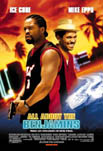 8. All About the Benjamins
Ice Cube returns to the big screen after a less-than-spectacular 2001, which saw his Ghosts of Mars scare no one but its financial backers. In a return to familiar ground, the former NWA member brings a sly buddy comedy that stars a mostly African-American cast and which will depend on tapping that sleeping giant of a demo. Following up on the successes of Double Take and Next Friday, Benjamins seems ready to have a strong performance. With a strong ad during the Superbowl and a proven formula, it should do reasonably well and have a strong debut.
7. Panic Room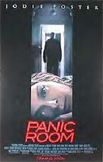 Oh where, oh where has David Fincher gone? Oh where, oh where can he be? Panic Room seems to be the right answer, after the box-office performance of his last movie, Fight Club. A film that left critics and fans Jekyll-and-Hyde'd, Fight Club struggled to find an audience, even though it enjoys a very strong cult following now on the strength of a groundbreaking DVD release. Fincher again has put together a movie with a very unique premise that should prove more lucrative than Fight Club. Again, the film stars a strong A-list actor in Jodie Foster, who plays a woman who buys a new house with a very unique feature: the panic room, a secret room hidden in one of the bedrooms of the massive house that is designed as a safe haven from serious threats to the home. The new home is then broken into by three robbers who trap Foster and her daughter in the panic room. The premise here is solid and promises a lot of tension from a master of creating anxiety and mystery. This film harkens back to another Fincher movie, The Game, and will most likely fall in the same range of success that Fincher's movies seem to achieve.
6. 40 Days and 40 Nights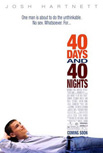 A teen comedy not targeted towards teens that stars a blazing-hot teen heartthrob and has a premise that ensures hilarity sounds like a recipe for success. All this is present in 40 Days and 40 Nights, the newest movie featuring last year's breakthrough star, Josh Hartnett. Hartnett plays the role of a guy who swears off sex for the 40 days of Lent, and finds that his pledge will be severely tested before the 40 days are finished. With one of the funniest trailers to be released in a long time, 40 Days and 40 Nights seems poised to be a higher-end teen comedy, much like Road Trip was. Its R rating will not deter fans but as much as it will probably bring them in. Expect 40 Days to be one of the bigger surprise hits of this year.
5. We Were Soldiers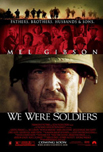 It worked for Tom Hanks and Steven Spielberg's Saving Private Ryan and it worked for Ridley Scott and Jerry Bruckheimer's Black Hawk Down, so why wouldn't it work for Mel Gibson and Randall Wallace? The two main creative talents behind the now-classic Braveheart reunite to bring another three-word-titled, gritty war movie that is based on true events. This less-stylized presentation is Gibson's second attempt at playing a patriotic American soldier in the last two years, with the usual theme of family present, just like most other Gibson movies. Gibson is a major star with a lot of pull at the box office; only one of his last five major releases has failed to gross more than $100 million, so We Were Soldiers seems poised to do really well at the box office.
4. Ice Age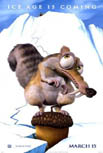 Hoping to continue on the current tremendous upswing in the box-office performance of children's movies, Ice Age is looking to be this year's Shrek. With some heavy backing by Fox and a large media campaign in the works, Ice Age will try to put another dent in the Disney armor. This full CGI production presents the story of four friends of varying species who come together to return a human boy back to his family during the Ice Age. Hopes for this film are very high and Fox is keen on reaping big rewards, but this studio also has the worst luck around when it comes to animation. Movies such as Titan AE have fallen by the wayside as they were ignored by their target audience; however, this trend might change, as children's films seem to be performing better than ever over the past 15 months. I would expect Ice Age to have the same level of success as 1999's Antz.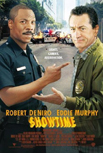 3. Showtime
Analyze This, Shanghai Noon, Rush Hour, Meet The Parents...all these are films in which the star of the movie transcends the movie itself and brings strong box-office performances. The appeal of all of these films comes from casting stars in roles that are specifically geared towards making light of the stereotypical characters that they play on screen. The trend started with Rush Hour and continued with Analyze This, and both were films that were largely dependent on capitalizing on the notoriety and familiarity of the lead actors (Jackie Chan and Robert DeNiro respectively). Both actors have found tremendous success in this formula, even to the point where it has become a staple of Robert DeNiro's career, which is stronger than ever. Once again DeNiro plays the straight man to a funny man, this time with Eddie Murphy doing his life-like impersonation of Donkey from Shrek. The great thing about this formula is that it works and works very well. All of the films mentioned above were extremely well received and saw great success, and Showtime should be no different. A solid, extremely funny trailer, which also has William Shatner involved in the typecast high-jinks, has the stage set for an excellent box-office bow.
2. ET The Extra-Terrestrial (20th Anniversary Re-Release)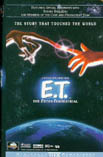 One of the biggest movies of all time returns to the big screen in a special edition that has new, extra footage as well as jazzed-up special effects and improved, cleaner prints. ET is one of those films that has permeated our psyche and is indelibly imbedded in our pop consciousness. It is one of the most popular and most recognized movies of all time, and it remains to this day a favorite amongst families in North America. This re-release is set to have a great time at the box office this spring, much like the Star Wars re-release did. It is amazing how a 20-year-old movie still captures the imagination of children to this day. All the studio has to do to cash in in a big way is put the proper advertising behind the film. If given a proper push and a true wide release, it should be one of the highest grossers of the month.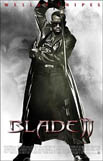 1. Blade II
Perched atop the list of March films is the sequel to Blade, the 1998 actioner starring Wesley Snipes. Blade performed extremely well when it was released and has a strong cult following that was built on home video and is due in no small part to an excellent DVD release. Its kinetic style, interesting visuals and cool action helped it gross more than $70 million at the box office and almost $30 million in rentals. After some quite poor advertising, the studio released an extremely impressive trailer with some scary, cool visuals and the same high-energy fighting seen in the original Blade. Blade II should be backed by a heavy ad campaign and should have a killer opening. Its staying power will be dependent on the quality of the film, and there is a good chance that it will be of high quality due to the involvement of the highly-talented Guillermo del Toro. Even with the strong year coming up, expect Blade II to finish in the top 15 of the year.
Read Kim Hollis's March forecast
Read David Mumpower's March forecast