Zach Kolkin's Trailer Hitch for October 10th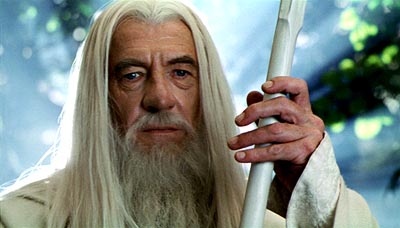 Film trailers, for me, are an integral part of the movie-going experience. I always try to be early for anything I see in the theater, because I hate to miss the trailers. A well-done spot does more to get me excited for a movie than anything else. The internet has been a huge boon to trailer-lovers everywhere- now, it's easy to download, watch, and re-watch your favorite trailers, all in a matter of minutes. In this vein, my column is designed to provide you with a guide to newly-released trailers on the web. Each week, you'll be able to not only see what's newly available, but also to get an idea of how good I feel the trailers actually are. If you want to form your own opinion, remember that you can click the film titles listed below. This will open a new browser window which will download the trailer in question for you to view. Now, without further ado, here's my recap of the new trailers for the week of October 10th:
Here we have what appears to be a fairly standard action/suspense movie taking place aboard a submarine during World War II. Apparently, the crew picks up some survivors off a sunken ship, and soon afterwards mysterious things begin to happen aboard the submarine. An interesting premise, but nothing that hasn't been done a million times before. The trailer doesn't do much to make me believe that this is anything more than a mediocre supernatural thriller, and indeed, my one real reaction upon watching the trailer was, "Hey, it's the voiceover guy from Comedian." Not a good sign, to be sure.
This film, based on the best-selling book from a few years back, stars Christina Ricci in yet another one of the angst-ridden teenager roles for which she is so perfect. Here, she plays a Harvard student who dreams of becoming a writer, all the while suffering from depression. She eventually gets a job at Rolling Stone, and consequently there's a good deal of sex, drugs, and rock-and-roll in this trailer. It all seems fairly disjointed though, and despite proclaiming itself as "the most controversial move of the year", Prozac Nation doesn't appear to be nearly as insightful or controversial as it would have you believe.
Following in the footsteps of Mike Leigh's previous films, All or Nothing is a movie that offers a glimpse into the life of the working-class in England. The family here is obviously somewhat dysfunctional, and only after an unexpected accident can they realize the love they truly have for each other. Although this sounds rather clichéd, the film certainly does not look to be too sappy or trite. This is a movie where those who already would have liked the movie will be intrigued, but those who wouldn't probably won't be too interested.
This is what looks to be a cute romantic comedy starring Jason Lee, Julia Stiles, and Selma Blair. Lee and Blair are engaged, but then Lee meets Stiles on the night of his bachelor party, they have a one-night stand, and then Stiles and Blair turn out to be cousins. High-jinks ensue, and of course we're left wondering which girl he'll end up with. The trailer is pretty typical, with some laughs, but nothing special. Check it out if you're a fan of romantic comedies in general; otherwise, you probably already know what to expect.
Salma Hayek's oft-delayed bio-pic of Mexican artist Frida Kahlo is finally coming to theaters, and its trailer is actually much better than I expected. Boasting an impressive cast, including Antonio Banderas, Edward Norton, Geoffrey Rush, and Ashley Judd, the only question mark is whether Hayek can live up to her costar's credentials. From the looks of the trailer, it appears that she can. Accompanied by the requisite sweeping score, the trailer makes the movie look rather grand in scale, and whether or not this is the case remains to be seen. Nevertheless, the trailer is certainly enticing, giving hope that perhaps this movie will turn out better than expected.
An interesting take on the teenage girl-coming-of-age genre, here we have the story of a Hispanic girl who goes to work for her family in a sewing factory instead of going to college. The girl, Ana, is neither strikingly beautiful nor particularly ugly; she's simply average-looking. She is slightly (but not terribly) overweight, a fact which her mother unfairly brings constant attention to. The scene in the trailer that has all the overweight women in the factory walking around in their underwear is funny, but at the same time makes you think about your own reaction to what you're seeing. Based on the trailer, I'd say this movie has the potential to be quite good; it remains to be seen whether it lives up to that potential or not.
Starring Jason Patric and Ray Liotta, Narc is a movie about two cops, one just off probation and the other having just lost his partner, investigating the death of the partner. The trailer is quite intense, and Liotta looks excellent in his role as the angry partner out for vengeance. There is obviously more to the story than meets the eye, and the trailer does a great job of leaving you wondering what the twists and turns of the plot will be. If you're a fan of cop movies, Narc's trailer definitely shouldn't be missed.
Harry Potter's back for Year Two, this time a little bit taller and with a slightly deeper voice. One of the interesting things about the Harry Potter movies is that practically everyone who is going to see this movie has read the book fairly recently, and thus already knows what the plot of the movie is. Consequently, the trailer gives very little of the plot, and instead focuses on showing many examples of the fantastic CGI used throughout the movie. We get glimpses of all the characters back from the first movie, as well as those making their first appearance here. This new trailer gets the job done well, but that's about it; those who were already going to see this movie will surely be excited by the trailer, but those who weren't will probably not be enticed any further.
The Recruit is a great-looking action movie in which Al Pacino plays a CIA recruiter whose newly hand-picked top recruit is Colin Farrell. Farrell immediately shows he has the right stuff, and is given the assignment of exposing the girl he's falling in love with as a mole. Farrell, of course, doesn't know whom to trust, and things go on from there. Fresh off one of his best roles in years in Insomnia, Pacino looks excellent in this film, and Farrell and his romantic interest, Bridget Moynahan, look like they might have good on-screen chemistry together. This is definitely one to keep an eye on as we get closer to its scheduled January release date.
The new James Bond movie has finally had its full trailer released, and it sure was worth the wait. There are plenty of cool cars, cool gadgets, big explosions, beautiful women, and cheesy one-liners to go around. Halle Berry doesn't look too out of place in her role as the Bond Girl, and John Cleese looks like he'll fill the big shoes left by Desmond Llewelyn as well as anyone could. The most interesting aspect of the trailer for me was that the movie seems to have finally accepted the fact that James Bond isn't young anymore. There was much talk this summer of xXx being the "new James Bond", and certainly this Bond movie seems to be addressing that. Pierce Brosnan looks downright old in some of the shots, and he has been given far more grey hair than he had in The World is Not Enough. Whether this is simply a visual thing or if it is a theme that will be dealt with more in the actual movie remains to be seen. Either way, this trailer will certainly be leaving you eagerly anticipating Die Another Day's release at the end of November.
Oh. Your. God. If you haven't already seen this trailer, go download it immediately. This trailer is a fantastic example of how music can push a trailer from good to amazing. Using first the excellent score from the first movie, and then the theme from Requiem for a Dream as the action gets more intense, the trailer give us a quick look at everything we've been waiting for, and leaves us still wanting so much more. The battle scenes look fantastic, Gollum looks wonderfully creepy. I could go on and on...but I won't. Do yourself a favor and go watch the trailer for yourself. I guarantee you won't be disappointed with what is easily the best trailer of the week.