Trailer Hitch for April 16, 2003
By Zach Kolkin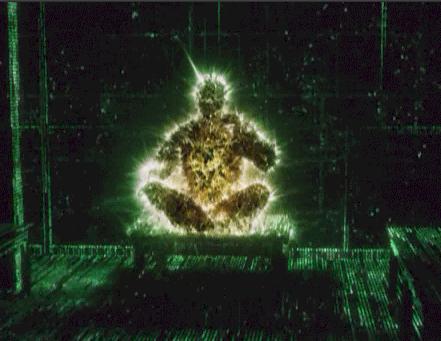 Reality TV has finally made the inevitable leap to the big screen in this "documentary" about a bunch of college students on Spring Break in Cancun. The trailer decides to save all the T&A for the film itself and instead rely on a voiceover to advertise the flick. The entire trailer is one big promotion for sex and booze (and, of course, any combination of the two), leading me to believe this is basically an attempt to make a slightly more highbrow version of "Girls Gone Wild". I found the trailer fairly dull, but the real selling point here is the gimmick, and the advertising probably won't hurt any chances for success the film has. A good number of people are going to find the movie's concept absolutely appalling, and no amount of advertising is going to change that. For those who are intrigued, just knowing that this is an uncensored look at Spring Break in Cancun is probably enough to sell them on the film.
Yet another one of Michael Crichton's books is bound for the big screen this Thanksgiving, and this time the film is Timeline. The story is of a group of scientists who have finally figured out how to travel back in time; however, after sending a team back to the 1300s, something goes wrong and the team appears to be stuck forever in the Middle Ages. I was not that impressed by this first trailer - the movie really didn't have the look of a spectacle that is the hallmark of so much of Crichton's work. This lack of spectacle was also seen in the practically unrecognizable cast - Crichton's films usually have much bigger names than Paul Walker and Ethan Embry. The film is still a long way away from release, though, and there is plenty of time left to create a much more exciting preview that will really capture an audience's interest. Until that point, this film certainly doesn't look that impressive.
Reese Witherspoon is back in her breakout role as Elle Woods in this sequel to the much-funnier-than-it-deserved-to-be Legally Blonde. This time Elle takes on Washington DC as a lobbyist for animal rights. I actually wasn't overly impressed with the trailer - there weren't any really great lines, and Witherspoon's ditziness actually seems to have been turned up a notch this time around, making her character seem a little less cute and a little more grating. Hopefully, the film itself will have a little more to offer than this trailer does. Nevertheless, I'm sure most people will be happy just to see the same characters back with the same style of humor. There is a fine line between endearing Valley Girl and irritating Valley Girl, and while this preview seems to show Witherspoon on the wrong side of the line, hopefully the film in its entirety will be just as charming as the original.
This drama, about an 18-year-old girl whose father has abandoned her family, and the solace she finds in writing poetry, looks quite interesting. I was particularly struck by Agnes Bruckner, who plays the main character. Bruckner looks to handle the role extremely well without turning it into a Lifetime- movie-of-the-week tearjerker. The relationship Bruckner has with her English teacher also seems to be an important part of the film, and from what is seen here, it appears to be portrayed quite well. While the trailer is not extremely unique or noticeable in any particular way, it does provide a good look at a movie that looks quite intriguing, and is certainly one to watch for in the coming months.
Although this film does not yet have a U.S. release date (it comes out in the U.K. next month), I'm sure it will soon get one. The movie is a romantic comedy starring Colin Firth as a British man who moves to America to escape his ex-fiancé (Minnie Driver) and falls in love with another woman (Heather Graham), only to find his ex coming back after him. Firth looks charming as usual, and Graham looked surprisingly decent in her role. Since this trailer is intended for international audiences, I would assume that the movie will eventually get a new preview for the United States, but really not much here needs to be changed - this trailer is sure to be quite appealing to moviegoers everywhere.
This second trailer for the Michael Douglas-Albert Brooks comedy is fairly similar to the first and equally funny. Douglas plays a secret agent whose son gets engaged to Brooks' daughter, and the story centers on the planning of the wedding. Douglas and Brooks seem to have a great chemistry together, and it makes for some very funny moments in the trailer. It's great to see Candice Bergen with a part in the film as well - it's been very nice to see her with roles in recent comedies like Miss Congeniality and Sweet Home Alabama. While this spot will probably not seem too appealing to younger audiences, it seems perfectly suited for older moviegoers, and I think that, in conjunction with the popular cast, this trailer should give the film some good exposure.
This fascinating-looking documentary is the story of the films and filmmakers of the 1970s, as told by those filmmakers and their colleagues. The trailer shows brief clips with many legendary names in Hollywood, and they all have quite interesting things to say. As with any documentary, it's impossible to distill the whole movie into a short clip, but from what is seen here, and the idea itself, I would imagine that this would be an extremely interesting film. Although I had not heard of it prior to seeing this trailer, I will certainly keep an eye out for A Decade Under the Influence now.
Harrison Ford and Josh Hartnett star in this buddy-comedy about two cops trying to figure out the murder of a famous rapper. Although I was slightly skeptical of the pairing of these two actors at first, I was quite pleasantly surprised by the trailer. There are a number of funny lines here, particularly Ford's response to Hartnett's claim that he wants to be an actor. Another (unintentionally) amusing moment was the incessant use of "In Da Club", the big song of 2003, throughout the commercial - I understand the desire to use popular music to sell your movie, but at least try and pick a song that's slightly relevant. Despite this gaffe though, Hollywood Homicide looks like a very funny movie that should be a good time at the theater, and I think this spot will help the film gain some exposure in the enormous crowd of blockbuster movies coming out this summer.
This first full trailer for the sequel to 2000's Charlie's Angels is another excellently-made preview. The ad uses just the right combination of action, humor, and (of course) sexiness that made the first film so popular. New additions to the cast include Bernie Mac as Bosley and Demi Moore as the Angels' nemesis. Mac has some great lines in the trailer, and one can only hope that there's a lot more of his hysterical comedy to be seen in the full film. Moore, though nothing spectacular, looked decent. The real attraction here though, is of course the three Angels who, with good reason, are given most of the screen time. This trailer certainly shows an understanding for what made the first film so successful, and appears to bring all that back for what is sure to be a wildly popular sequel.
What can I possibly say about this trailer other than that it is, if not the best ever, certainly in the top five? Every single aspect - the editing, the special effects, the music, the introduction of new characters, the list goes on and on - is just about as flawless as I've ever seen. While many spots for big blockbusters rely on a single big "money shot" near the end of the preview to gain popularity and exposure, this trailer literally has about fifteen of them. The only small reservation I have about this sequel is that the film won't have the story to back up all the cool stunts they're advertising, as the original movie did. However, considering the amount of time the Wachowski Brothers have spent creating the second and third parts of the trilogy, as well as the amount of backstory that has been added to the mythology of The Matrix, I'm fairly confident that the film will meet (and hopefully exceed) all the extraordinarily lofty expectations we have for The Matrix Reloaded.