Trailer Hitch for March 13, 2003
By Zach Kolkin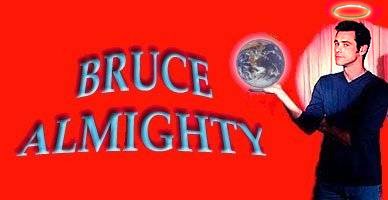 This light-hearted Finnish film, nominated for Best Foreign-Language Film at this year's Oscars, is the story of a man who has lost all his memory and how it affects the people around him. The trailer relies predominantly on the glowing reviews the movie has gotten, which makes sense due to the movie being in Finnish (making the humor of the movie seem a little more subtle). Nevertheless, some of the lines are quite humorous, and I was reminded of Christopher Guest's films in terms of the subtlety of the humor here. Although the flick would undoubtedly get a huge boost in popularity were it to win an Oscar, this trailer, while good, doesn't seem quite direct enough to capture the interest of the general movie-going public.
Eddie Griffin's new stand-up comedy film takes a slightly different route in its advertising than most stand-up movies. Although most of it is simply footage from the performance, actual clips of the family members he is making jokes about are used as well. I'm not sure if this was done just for the trailer, or if the whole movie is like that, but it makes for quite an interesting and original ad. Griffin's jokes were pretty funny, and I think the large portion of the spot devoted to Michael Jackson jokes is particularly smart given the public's recent fascination with the King of Pop. With the original format and the timeliness of the gags, I can see this preview potentially clicking with audiences, but only time will tell if the movie has a similar level of success.
Buffalo Soldiers takes a satirical look at American soldiers in Germany just before the Berlin Wall came down. I was quite impressed with Joaquin Phoenix in the trailer; the "bad boy" soldier didn't necessarily seem like his kind of role, but he looks quite good. Obviously, this movie is a tough sell with the current possibility of war looming over everyone's head, as it appears to be extremely critical of the U.S. army. Because of this, I have a feeling that the film's marketing will be extremely limited and toned down. In fact, I would imagine most people will never even see this trailer or hear a word about the film, at least until it shows up on video.
Eddie Murphy's latest flick gets a new preview here, which is quite similar in theme to the first spot. The film's premise is that Murphy plays a man who has recently lost his job, and decides to open a "daddy day care" service. Consequently, much of the trailer highlights the various gags that arise, from gender role jokes to potty humor. The ads for this film seem to be trying to paint Murphy in a light similar to that of the Dr. Dolittle movies, which seems like a good idea given those films' financial success. Much of the humor here does not revolve around Murphy goofing off, but rather the funny things kids do, which I think will help garner the film a wider audience. This is a very funny trailer, and I would think audiences will find it quite appealing.
This movie, along with the next film on this week's countdown, is particularly notable for its use of an ethnic cast in a non-ethnic story. Better Luck Tomorrow centers on a group of Asian high schoolers who experience all the usual aspects of a teenage life - sex, drugs, rebelliousness...you get the idea. I liked how fast-paced the trailer was, where everything seemed to be in fast-forward, in many ways mimicking stereotypical teenage life. The film looks very interesting, and if it is done as well as the trailer would make it seem, Better Luck Tomorrow seems like the type of movie that could gain a kind of cult status among high school kids, much like Basketball Diaries or even Cruel Intentions.
I had not heard of this film prior to watching the trailer, but I was quite impressed by the ad. The movie is about a handsome womanizer who is dating three women in three different cities across the United States. Unfortunately for him, they all find out about his triple-timing on the same weekend, and decide to get revenge for his infidelity. One thing that must be mentioned about the film is that the four main characters are all Hispanic (though the plotline itself is not a Hispanic one). I thought the trailer did a nice job of accenting the movie's Latino flavor, without making it seem like a completely "Hispanic" movie. This seems like a film that could connect with a broad range of moviegoers, especially with a marketing campaign that is as good as this trailer. One other interesting note about the film is that despite its adult themes, it is only rated PG. Films nowadays almost always seem to amplify the sexual content in their stories, but it would seem from the rating that this film refreshingly chose not to do that.
As we near Bruce Almighty's Memorial Day release date, the film gets yet another new trailer, seeming to signal the beginning of what is sure to be a huge marketing blitz. This spot is quite similar to the previous ones, though it does add a bit more to the story (we find out why Bruce is given the power of God, for instance). Almost all the jokes are still the same, with the notable exception of the added bit about "seven fingers" (which I found hysterical). I think this film has quite a good chance to be quite popular, and the ads already seem to be getting very good responses from audiences. Bruce Almighty looks like it has the potential to be the film that returns Carrey to his much-loved role as all-around wacky funnyman.
This trailer is an absolutely hilarious look at the crime comedy Dirt. The story is that two socially inept men are at a loss as to how to go about their daily lives after their mother dies. Consequently, they kidnap a woman to cook and clean for them, only to find out that she has a few problems of her own. One particularly amusing aspect of this ad for me was the number of "random people you'll recognize" (David Puddy from Seinfeld, for instance) who star in the film. In general, though, all the misadventures of two brothers that were highlighted in the trailer were extremely funny. Although the film will certainly not appeal to everyone, fans of quirky dark comedies should certainly look out for this one.
This fantastic-looking film is the story of a group of conmen who swindle the wrong guy and end up with quite a fiasco on their hands. It has a phenomenal cast, including Edward Burns, Dustin Hoffman, Andy Garcia, and Rachel Weisz. The trailer was quite good, setting up the story well, but leaving much a mystery. The nature of the crime thriller genre makes it likely that this will be a fast-paced film, and the preview does a good job of reflecting this pace. I was quite impressed with this trailer, especially Dustin Hoffman, whose performances have been somewhat disappointing over the past few years. Confidence could definitely be the film that turns that unfortunate streak around.
Michael Douglas and Albert Brooks star in this new film, in which Brooks plays the father of the bride who is absolutely appalled by Douglas, the father of the groom (who also happens to be a CIA agent). The trailer is quite funny, and Douglas and Brooks seem to have a great chemistry. The ad didn't feature any voice-over, instead letting the movie's gags speak for themselves, and I think this worked very well. I would imagine that this trailer will be quite popular with adults, towards whom much of the humor here seems to be aimed. Although this film has not gotten too much advertising yet, I would think that in the coming months this trailer will be getting a lot more exposure.