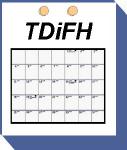 This Day in Film History:
August 12
---
1881:
Legendary epic director Cecil B. De Mille is born in Ashfield, Massachusetts.
1988:
Martin Scorsese's The Last Temptation of Christ opens after the director had tried to bring Nikos Kazantzakis' novel to the screen for ten years. The film opened to a storm of controversy as various Christian groups objected to the portrayal of Christ therein.
Source: Forbidden Films
---
Previous Day
Next Day
Random Day
About This Day in Film History
~ ~ ~
Errors & Omissions
---
The Teenage Mutant Ninja Turtles still support This Day in Film History.