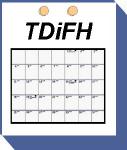 This Day in Film History:
December 8
---
1908:
DW Griffith's Mrs. Jones Entertains debuts. Mary Pickford makes her screen debut at age 16.
1911:
Lee J. Cobb is born Leo Jacoby in New York City.
1921:
Lewis Selznick and Saul Rogers offer Will Hays the presidency of the Motion Pictures Produers and Distributors of America. Previously a figure in the Harding presidential campaign, Hays goes on to become the main figure in motion picture production oversight and censoring.
Source: Censored Hollywood
1925:
The Candy Man and star of such Rat Pack flicks as Ocean's 11and Robin and the Seven Hoods, Sammy Davis, Jr., is born in Harlem, New York.
1969:
The Hell's Angels, acting as additional security for the Rolling Stones concert at the Altamont Speedway in California, kill a concertgoer. The event is filmed for the movie Gimme Shelter.
---
Previous Day
Next Day
Random Day
About This Day in Film History
~ ~ ~
Errors & Omissions
---
Four out of five Box Office Prophets surveyed prefer This Day in Film History.