Weekend Forecast For July 27-29
By Reagen Sulewski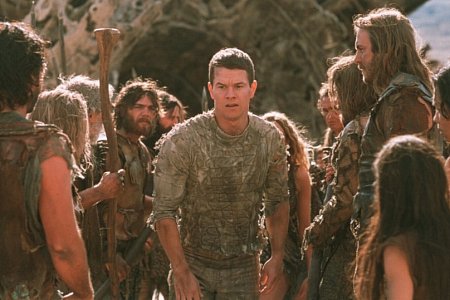 The last weekend of July brings with it one of the most highly-anticipated movies of the summer, Tim Burton's "re-imagining" of the science-fiction classic Planet of the Apes. With an extremely aggressive marketing push and an ultra-wide release (at 3,494 sites, it's the third-widest opening bow in history), Twentieth-Century Fox is certainly aiming to capture the summer crown currently worn by DreamWorks' Shrek.
They have likely picked the best director to do so in Burton. Despite being one of the most eccentric and idiosyncratic directors in Hollywood this side of Spike Jonze, he has managed an extremely strong record of success, especially when it comes to reinventing popular concepts. The two most obvious examples of this are Batman and Sleepy Hollow. Batman broke the existing record for opening-weekend box office at its release with $42.7 million, which in today's dollars is the equivalent of $57.7 million. I expect Planet of the Apes to at least play in the same ballpark as the two current title holders, The Lost World and The Mummy Returns (whom I list as co-champions, due to The Lost World's holiday weekend status). The ads for Apes have been playing in heavy rotation for several months now and have done a good job in showcasing the chief selling points: spectacular-looking make-up, ape vs. man battles and sharp-looking set design. Even the recent feud between AICN's Harry Knowles and Matt Drudge seems to be a positive aspect in marketing terms; the actual revealed twist ending was easy enough to avoid (I myself haven't heard what it is) and it confirms what most of us suspect, that there is, in fact, an attempt to one-up the original 1968 film's shocker of an ending. This seems to be the very definition of a can't-miss opening, and I predict a weekend tally in the neighbourhood of $64 million.
Amazingly, the film that last weekend opened to $50 million, Jurassic Park III, finds itself in the position of playing catch-up. While you will not often find me saying that competition plays a large factor in the box office, this weekend seems to be one where it is inevitable. While JP3 has received generally favorable word-of-mouth from the fan base, the presence of another behemoth opening in a very similar target audience will make it very difficult for the film to carry over effectively. Combine this with the inherently front-loaded nature of sequels, and a 45-50% drop seems likely, with a possible recovery in following weeks.
Definitely not under the same pressure is last week's second-place film, America's Sweethearts. However, it has not fared so favorably from word-of-mouth or critical reviews. An opinion I have always expressed is that stars are paid to open a movie, and then it is the movie's job to carry itself past that. Add to this fact that, despite a very impressive run of eight movies opening over $19 million, the second weekends of Julia Roberts' films tend to drop off 40% or more, and it looks as though a 45% decline to $17 million is in order.
Forecast: Weekend of July 27-29, 2001

Projected
Rank

Film

Number of Sites

Change in Sites from Last

Estimated Gross ($)

1

Planet of the Apes

3,494

N/A

64.3

2

Jurassic Park 3

3,440

+6

26.3

3

America's Sweethearts

3,011

N/A

16.6

4

Legally Blonde

2,725

+30

6.4

5

The Score

2,211

+51

6.2

6

Cats and Dogs

2,816

-224

3.4

7

The Fast and the Furious

2,405

-327

3.0

8

Dr. Dolittle 2

2,190

-244

2.6

9

Scary Movie 2

2,179

-623

1.9

10

Shrek

1,439

-112

1.5