Daily Update: May 21
By Walid Habboub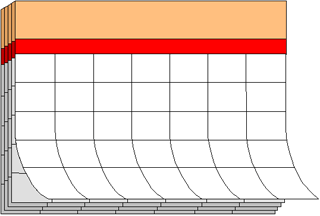 Due to it being a Victoria Day here in Canada, our scheduled daily updates for the next ten or so days are just a day late. The May 20th update has been combined with that of the 21st for your reading pleasure.
Actuals
In a surprising development, the estimated weekend number for Star Wars Episode II: Attack of the Clones was 7.5% higher than the actual weekend take of $80.07 million. While estimates are almost always either a bit too high or a bit too low, - mostly too high - the percentage was quite high, either indicating that the studio was purposely inflating their estimates (more on why they would do that later) or Clones did not perform as mightily as Fox was hoping. As it is, Clones' final three-day number was the aforementioned $80.07 million, which would make its four-day weekend number a staggering $110.16 million, easily beating The Phantom Menace's $106.5 million total weekend take (five days). This also keeps Clones as the third biggest opener of all time, behind Harry Potter and The Philosopher's/Sorcerer's Stone and Spider-Man. What this also means is that Clones' weekend multiplier was 3.24, a strong number indeed when compared to Spider-Man's 2.75.
Where Clones has come up short is in the total weekend department. With the early estimates, Clones had presumably grossed $116 million, which would have put it ahead of Spider-Man in the total weekend number; hence the speculation as to why the studio would inflate the weekend number. With actuals, we now know that Clones has grossed $110 million over four days, which is just short of Spider-Man's total weekend record of $114 million. Clones seems poised to fall a bit short in the sprints to records such as fastest to $200 million and fastest to $300 million, as Spider-Man looks to be the winner in the out-of-the-gate explosion contest. The race, however, is a marathon and not a sprint, and it remains to be seen whether Clones can overtake the tremendous start that Spider-Man had.
The actuals for Spider-Man came in at $45 million, which represents a paltry drop of 37% from last weekend. The legs that Spider-Man has shown have been tremendous, to say the least. Coming off of what was the biggest weekend in history, Spider-Man now holds many impressive records, including fastest to $200 million and having two of the five biggest weekends of all time to its credit. The impressive staying power will likely see Spider-Man cross the $300 million mark on Friday, making it the fastest movie to ever cross that milestone. With this weekend being the Memorial Day holiday weekend, Spider-Man will likely maintain its excellent pace. Comparatively, last year's Shrek saw a slight gain of 0.32% on Memorial Day weekend from its previous weekend, and The Mummy Returns saw a drop of only 26% compared to its two previous weekend drops of 50.5% and 39.5%. With Spider-Man falling somewhere in the middle between those two, a drop of 15-20% seems most likely for the web-slinger.
Monday's Numbers
With Monday pulling in $10.66 million, early numbers are excellent for Attack of the Clones, as the film only dropped 56% from Sunday to Monday. Comparatively, Spider-Man's first Monday-to-Sunday drop was 65%, a difference of 9%. While this might be expected, due to Spider-Man having a larger opening, there is no doubt that Fox would be more than happy if Clones shows the same type of legs as Spider-Man. This is a strong number for Clones, but by no means does it really tell us more than that the movie is holding up well. It is much too early to begin hypothesizing as to how well the film will hold up, but it is just enough indication that it should do well. Spider-Man's drop-off yesterday came in at 67%, well within the normal range.
We should keep in mind that the first Monday drop-off should be the least dramatic as the film is still new to theaters, but we have a unique situation here where two huge films are being released in a narrow time span, therefore allowing us good comparison points. The first tell-tale sign will be daily drop-offs. It will be interesting to see whether Clones' daily takes hold up well against what Spider-Man did its first week. The race is on, and now that Clones is ready to hit its stride, it will be very interesting to see who wins out in the end.
Another update will be published tomorrow, as Tuesday's numbers come in and begin to paint a clearer picture.