Daily Numbers Analysis
By Walid Habboub
December 27, 2001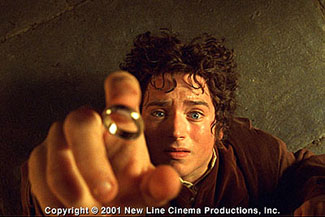 After three days of holiday box office business very few things are clear. While we know that Lord Of The Rings: The Fellowship Of The Ring is well on its way to being one of the biggest movies of the year on the strength of what will probably end up as the most impressive daily take stamina ever, everything after that is a little muddy.
Lord Of The Rings, aided by extremely positive reviews and growing word of mouth, seems to be picking up momentum heading into the pre-New Year's Day weekend. Its Christmas Eve take of $7.3 million is only a 24.7% drop from its second day total of $9.7 million. Rings then continued its strong performance as it pulled in another $11.57 million over Christmas day, a record for that calendar day. Wednesday proved just as impressive as the movie lost very little momentum, grossing $13.95 million.
We can note a few interesting things about these numbers. First, the drop-off between Rings' Thursday number and its Monday number is almost identical to that of Star Wars Episode One: The Phantom Menace. It is also important to note that while Rings did see an increase in its post holiday daily performance, which is the norm for these days, it did experience a rather healthy jump of 20%. When compared to last year's Christmas Day number one, Cast Away, which had an increase of only 6.4%, Rings seems to be headed to some extremely large total numbers. If history is any indication, Thursday's Rings numbers should be down between 9% and 20%.
Rings' total now stands at an impressive $108 million and it becomes only the ninth movie in history to cross the $100 million barrier in eight days or less. This is incredible considering that the next week or so should show very strong numbers for Rings. This far out, I would estimate a weekend take of over $40 million at the least and would not be surprised to see it exceed its first weekend's take.
Ali is very difficult to judge at this point. Its original Christmas Day take was a very hefty $10.2 million but it had an equally hefty drop of 43%. The difficulty in gauging how well the movie will do is in the fact that past Christmas Day openers have fallen during and around the weekend making it difficult to make anything of the hefty drop. Due to lack of data, extrapolating anything at this point is mere speculation. The positive, however, is that the $10.2 million is very encouraging for a one day take and shows excellent demand for the film. It's likely that the movie will pull in $20 to 25 million dollars over the weekend but again, that's based on apparent market demand and is only speculation.
After grossing $2.5 million over the five-day weekend, most of which was made on Christmas Day, A Beautiful Mind grossed another $1.78 million on only 524 screens giving it an impressive per screen average of $3,396 which is a very solid number for a one-day run. This number is a slight drop from its Christmas Day take of $2.03 million. It's all downhill from the movie as great critical reviews and early Oscar talk will combine with word of mouth to make this film a long term success story. As the film ramps up and ads more screens, it will pull in strong numbers; just don't expect it to dominate at the box office. Its weekend box office change will be dependent on how many theatres it adds.
Kate and Leopold limped its way into theatres after a late release date shuffle. The film added a measly $2.83 million to its Christmas Day take of $2.56 million. The good news here is that the day-to-day change was an increase of 10% so the film's potential is by no means dead. A weekend pull of $8 to 10 million would seem likely and a higher take should not be discounted.
The Majestic's early disappointment continued on Wednesday as it didn't even make the top ten, generating less revenue than How High and the seven-week-old Monsters, Inc. December continues to be a nightmare month for Jim Carrey.
So far, the expected juggernaut that is Lord Of The Rings is proving that it is just that, a juggernaut. The film continues to roll along and while it is not breaking year-round single day or weekend records, it will surely hold the record for the most number of double digit daily take in a two-week span as it will at take aim at having ten such days before January 3rd.