BOP 25 of Holiday Season 2005: 15-6
By BOP Staff
November 3, 2005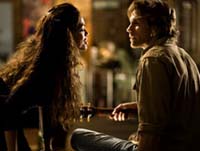 15) Rent

The movie musical returns with an adaptation of one of the most popular contemporary Broadway shows in history. Chris Columbus - yes, the director of such stuff as Home Alone, Mrs. Doubtfire and Stepmom - is at the helm of the project, which is itself a re-telling of Puccini's La Boheme. The trailer for the film is truly fantastic, making stellar use of the song Seasons of Love to highlight the story and the cast of the film. The stars of the movie are notable, too, in that a number of them were members of the original cast (Taye Diggs, Wilson Jermaine Heredia, Jesse L. Martin, Idina Menzel, Adam Pascal and Anthony Rapp). We salute the apparent careful effort at a close adaptation and look forward to seeing the final result.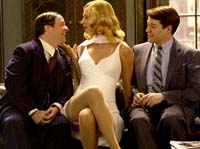 14) The Producers: The Movie Musical

Everyone's familiar with the TV-show to big screen adaptation, as well as the less common big screen to TV path. For this version of Mel Brooks' classic The Producers, it has now gone from a movie about a musical, to a musical based on that movie, to a musical movie based on that musical. Confused yet? Nathan Lane and Matthew Broderick reprise their roles that they originated on Broadway (taking the roles played by Zero Mostel and Gene Wilder originally) as swindlers who produce a film guarantee to flop, the infamous Springtime for Hitler, thereby bilking investors out of thousands. Although the shock value of a comedy about Hitler has lost a bit of its zing in the proceeding 40 years, the musical has added a new element to this comedy classic. Will Ferrell and Uma Thurman have joined the cast for the film, with Ferrell playing the demented Furher-lover and playwright Franz Liebkind and Uma Thurman the Swedish receptionist Ulla, an almost literal sex kitten. It's a riotous farce which has proven incredibly popular and successful in all its forms so far, and should be no different in this iteration.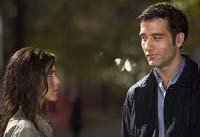 13) Derailed

Clive Owen made no secret of the fact that he wanted to be James Bond, but only if he was to be paid appropriately for his work. When there was confirmation that there was to be no such deal struck, Owen took his name off the short list. His daring presumption was that his career was in a place where the Broccoli Family needed him more than vice versa. Key in this decision is his role in Derailed, a project Owen feels will solidify his status as the thinking man's action hero. Of course, the last time Owen attempted this, the result was King Arthur, so there is significant risk involved in the bold decision. What Owen has in his favor is one of the most intriguing movie premises of 2005. An allegedly ordinary couple of people who happen to look like James Bond and Rachel from Friends meet on a train, fall in love and significantly enhance hotel commerce in their city. The problem is that both of them are married with children...and not to each other. Also, a Euro-trash no-good-nik shows up and starts with the blackmail threats, forcing the cheaters to try to hide their illicit shenanigans from those they love. All the while, they are threatened, cajoled and chased by a series of thugs, including a bad-ass with a glass eye. Derailed has been hailed as one of the most brilliantly convoluted scripts since Frantic, the 1988 Harrison Ford classic. That's plenty good enough for us.
---
---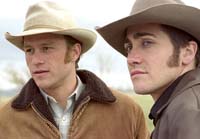 12) Brokeback Mountain

Somewhere, Trey Parker and Matt Stone are giggling mightily at this film. Several years after they mocked indie filmmaking with a succinct cliché, their infamous "gay cowboys eating pudding" film has finally arrived. Based on a novella by Annie Proulx, Brokeback Mountain stars Jake Gyllenhaal (officially in every movie this fall) and Heath Ledger as ranch hands who find an attraction up in them thar hills. Hey, it gets cold and lonely. That's just not the kind of thing tough cowboys do, and over the years they find wives and build families. Something seems to always be pulling them together, though, and emotions and feelings are just below the surface. Director Ang Lee could seem like an odd choice for this film, although this is not his first go around at what could be an culturally incongruous setting, having previously helmed the adaptation of Jane Austen's Sense and Sensibility. That earned several Oscar nominations and it's not out of the question here, either, especially with its pedigree and a group of young actors that could push this into being a special film about repressed romances.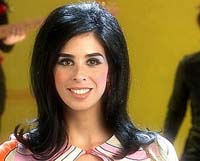 11) Sarah Silverman: Jesus is Magic

Filthy girls are so much fun. In this case, the girl in question is Sarah Silverman, the comedienne who caused plenty of controversy over the use of a certain politically incorrect phrase on Conan O'Brien's show. The film intersperses pieces of Silverman's performances with scenes from her real life. During the course of the film, she tackles such difficult topics as 9/11, the Holocaust and unwanted body hair. There are few comics out there willing to tackle such stuff, but Silverman has never been one to back away from a topic simply because a general audience might find her words appealing. We'll even find it in our hearts to forgive her for dating Jimmy Kimmel, but only for an hour or two.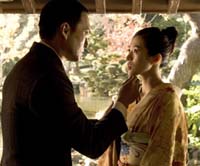 10) Memoirs of a Geisha

Imagine a sort of Bridget Jones Diary for whores. Okay, this movie is nothing like that save the title, but Zhang Ziyi does play a geisha girl. We can probably stop there, as you already know why so many members of the BOP staff voted for it. There is much more to Memoirs of a Geisha than the titillation factor, though. The Arthur Golden novel of the same name is considered one of the finest of the 20th century. The movie project has been rumored since its 1997 release, with the caretaker of the production no less a Hollywood luminary than Steven Spielberg. In point of fact, one of the biggest surprises here is that Spielberg wound up passing on the opportunity to direct Memoirs of a geisha, instead settling upon Chicago's Rob Marshall. Since his last effort won an Academy Award for Best Picture, that's not a bad fall-back option for Sony/DreamWorks. The story itself involves a 1930s geisha named Sayuri who becomes a sort of fictional Japanese equivalent of Josephine Baker. Born into poverty, she rises to a state of unusual celebrity for a person of her profession. First, her virginity is auctioned off for a record price then she winds up the trophy wife of one of the most powerful men in her country. Her life mirrors the rise and fall of a proud nation forced to deal with the fall-out from World War II.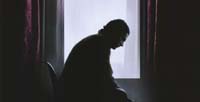 9) Munich

You can say this about Steven Spielberg, he's no slacker. For the fourth time, he's directed and released two films in the same calendar year. Following up this summer's War of the Worlds is Munich, about the kidnapping and eventual death of 11 Israeli Olympians at the 1972 Munich Olympic Summer Games by Palestinian terrorists. Easily the greatest tragedy in the history of the games, this incident shocked the world at an event that was designed to celebrate peace and bring nations together. This film covers the aftermath of that incident, centering on the Mossad Squad ordered to track down and kill the remaining members of the terrorist group and their supporters. Eric Bana stars as the lead of this squad, in what looks to be a fairly dark subject for Spielberg, as it's based on a book that covers the psychology of revenge and its effectiveness. The future Mr. James Bond, Daniel Craig, as well as Geoffrey Rush are among the notable cast members in the film, which no doubt has large Oscar aspirations.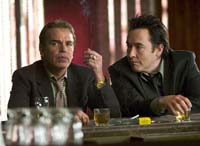 8) The Ice Harvest

Our enthusiasm for this film can be described in two words: John Cusack. Also, it doesn't hurt matters any that he's reunited with his Pushing Tin co-star Billy Bob Thornton for this dark comedy, a movie that feels similar in tone to A Simple Plan. We're just happy that Cusack is taking a departure from his recent run of rom-coms, because when he's given the chance to do some wider-ranging stuff, he usually excels. In addition to the presence of Cusack and Thornton, the film is also helmed by Harold Ramis. We're hoping for the super happy goodness of Caddyshack/Groundhog Day Harold Ramis rather than the horror of Bedazzled/Analyze That Harold Ramis, though.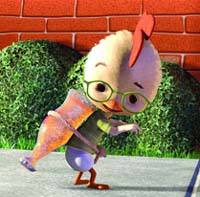 7) Chicken Little

"The sky is falling! The sky is falling" We swear that these words weren't spoken in the Disney boardroom during the breakup with Pixar, but rather note that they're an integral part of the classic children's tale featuring Chicken Little, Turkey Lurkey, Foxy Loxy and Goosey Loosey. Chicken Little is Disney's first attempt at CGI animation since their split with Pixar - their first was the hardly remembered Dinosaur in 2000. The film looks to be pretty charming, with clever references to stuff like War of the Worlds seeming to be a natural fit. The concern, of course, is that Disney will take a page from the book of Shrek rather than the book of Monsters, Inc., but we're hoping that Chicken Little will prove to be a cut above some of the drab animated fare we've seen recently (Wallace & Gromit excepted).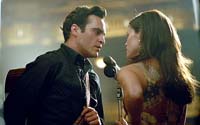 6) Walk the Line

Johnny Cash is one of the most iconic musicians in country music, someone highly recognizable both inside that insular Nashville world and out in other facets of the industry as well. The film comes two years after the Man in Black passed away, mirroring the similar trajectory to that of last year's Ray. This time around, Joaquin Phoenix takes on the challenge of portraying someone beloved in the music world, and early buzz would certainly seem to indicate that he's nailed the performance. In fact, it's apparently so accurate that Phoenix checked himself into rehab after completion of the film, though Phoenix's demons were apparently alcohol rather than amphetamines. We can't wait to immerse ourselves into the masterful music of a true talent who has been sorely missed.