BOP 25 of Holiday Season 2005: 25-16
By BOP Staff
November 2, 2005
The holidays are approaching, and along with them comes that time of year when we get an outstanding assortment of family films that have staying power throughout the season and awards contenders that have staying power, well, for eternity, in some cases. It's an exciting time of year to be a movie fan, as the selection of films being offered in November and December is so good that it was hard for us to make a list of just 25.
25) Zathura

When is a not-sequel a sequel? Never. Okay, that was a trick question but the point remains. Lots of people are reporting that this movie is a sequel to Jumanji, and that's just not the case. Sure, it's a story about kids playing a dangerous board game that alters the very world around them. Sure, the author of Zathura, Chris Van Allsburg, is also the writer of Jumanji, and he called Zathura the book a sequel to Jumanji the book. Wait, were we arguing for or against this being a sequel? Under any circumstance, the follow-up to the 1995 Robin Williams release that earned $100 million domestically is not going to be the box office sensation its semi-unrelated predecessor was. That doesn't change the fact that a movie trailer that transports a house into outer space and opens the door to let the space vacuum in has our attention. We'll let Comic Book Guy argue the instant-death aspect of the idea. We just want to see the special effects.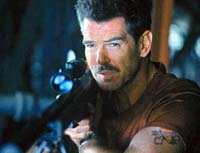 24) The Matador

Maybe you've heard the news. Pierce Brosnan is no longer James Bond. Something called Daniel Craig is, but this is not going to be a rant about what a disastrous decision that was. Instead, we are going to focus on the positive. Brosnan is allowed to branch out in darker roles similar to the one he enjoyed in Tailor of Panama. The Matador is a perfect example as it plays upon themes recently explored by Michael Mann in Collateral. Brosnan will be handling the Tom Cruise role as a charismatic wetworks specialist. He encounters a traveling salesman played by Jamie Foxx...err, Greg Kinnear and the duo become fast friends. The difference between this project and its 2004 doppelganger is that the Kinnear character is attracted to the dark underworld of murder for pay. He eventually agrees to participate in the most nefarious practice in order to lend aid to his struggling counterpart become freed from a debt. Think of it as an evil buddy picture, and we're long overdue for a good one of those.
23) Pride and Prejudice

Though it seems highly unlikely that any movie version of the film could possibly live up to the exquisitely rendered BBC mini-series that starred Colin Firth as Mr. Darcy, Focus Features is giving it their best shot. Keira Knightley stars in the pivotal role of Elizabeth, the intelligent and sharp Elizabeth Bennett, with Matthew MacFadyen playing her Mr. Darcy. The distributor has done a masterful job of targeting the film to precisely the right people, meaning fans of the delightful Jane Austen novel. Focus has created a community called Longbourn, where people who enjoy Austen's work - and even new fans - can participate in book club meetings to discuss the various novels. It's an outstanding way to draw the attention of those bookish sorts, and we here at BOP certainly have several amongst our ranks who fall into that category.
---
---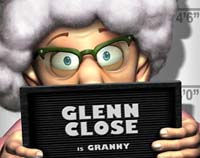 22) Hoodwinked

While Shrek and its sequel embraced the idea of taking fairy tales and turning them on their heads in a very general sense, Hoodwinked goes substantially more specific as it looks at the story of Little Red Riding Hood from a slightly different point of view. Our story begins as furry and feathered law enforcement authorities are called to investigate a domestic disturbance at Granny's cottage involving a girl, a wolf and an axe. There's a lot of charges that might be brought, from breaking and entering to disturbing the peace to wielding an axe without a license. The case might even be connected to the notorious Goody Bandit, a criminal who has been invading shops and stealing recipes.

For this story, don't expect the characters to be anything close to what you've come to expect. Red Riding Hood is an expert in karate, Granny is a thrill-seeker, the wolf is dripping with sarcasm, and the woodsman is a doof. The voice cast is spectacular, with past princess Anne Hathaway as Red, Patrick Warburton as Wolf, Glenn Close as Granny, Anthony Anderson as Det. Bill Stork and James Belushi as the Woodsman. David Odgen Stiers, who has a fantastic voice work resume, also has a key role. The animation looks unique and was promising enough for the upstart Weinstein Company to make the film their first acquisition. We can't wait to see how it all turns out.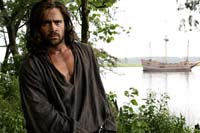 21) The New World

Maverick director Terrence Malick directed one film from 1978 until now, The Thin Red Line. The production was nominated for seven Academy Awards including nods for Malick in the adapted screenplay and directing categories. His prior project, Badlands, was also nominated for four awards while winning Best Cinematography. He's more than just a genius director as well. Malick's eye for talent gave then-unknowns Jim Caviezel and Adrien Brody as well as television actor George Clooney equal time against screen icons Sean Penn and John Cusack. His first project of the new millennium is a throwback to the time when John Smith came to the New World and encountered its Native American population. Malick was so excited by the project that he abruptly ditched his long-rumored Che Guevara film in order to begin production. For a man who has worked exactly once in two decades, there is no better indication of quality than this. Of course, from the layman's perspective, the presence of new Batman Christian Bale and crazy Colin Farrell doesn't hurt.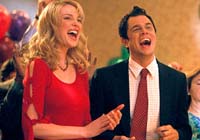 20) The Ringer

Remember that South Park episode where Cartman posed as a person with special needs so that he could compete in the Special Olympics and win big prizes? The Ringer is pretty much exactly like that, except with Johnny Knoxville in the Cartman role. The subject matter is about as politically incorrect as anything you could ever hope to see outside of a Farrelly brothers film - er, except that this sort of is a Farrelly brothers film in some sense. Though they're not the directors in this case, they are executive producers. In any case, we love us some Johnny Knoxville, so we're hoping he can make this unsavory subject matter entertaining and palatable.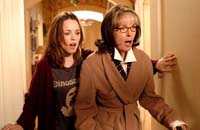 19) The Family Stone

Admittedly, this one is a vote for the cast more than the premise. On the surface, it sounds like little more than a variation on Monster-in-Law, a film which was in and of itself a blatant rip-off of Meet the Parents and Meet the Fockers. But wait. The Family Stone stars a Wilson brother and Rachel McAdams. A similar combination did all right by us this summer with Wedding Crashers. So, we're willing to overlook the presence of Sarah Jessica-Parker long enough to focus on the presence of BOP's favorite Shopgirl, Claire Danes, and a pair of particularly well cast parents in Mr. Incredible, Craig T. Nelson, and Diane Keaton. The Family Stone might not sound special on paper, but we're holding out hope that the acting talent involved will be enough to carry the day. PS: If you want a more realistic explanation of its presence on the list, we re-iterate that it stars BOP faves Luke Wilson and Rachel McAdams.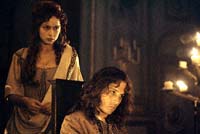 18) The Libertine

Johnny Depp continues to accept roles that are weird and stubbornly off-putting all the time. This time around, he's portraying John Wilmot, the second Earl of Winchester, a man who was decadent to the point of scandal. This is not the historical London most people read about in history books, but rather a debauched scene that would shock even today's society. The film follows the Earl's adventures, from a wild and rapturous affair with a young actress to his writing of a bawdy play that lampoons its very commissioner, Charles II. Along with Depp, the film features performances from Samantha Morton and John Malkovich. The film has been the beneficiary of terrific advanced buzz despite its controversial nature, though of course we'd probably watch Depp in a film where he watched paint dry on the walls. Perhaps we're not the most impartial of judges.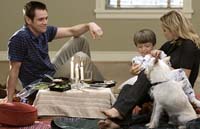 17) Fun with Dick and Jane

What Jim Carrey has always done well is find the funny in ordinary people. His casting in this project is inspired, because the premise perfectly melds his everyman comic timing with the 1970s witticism of the original film's Bonnie and Clyde meets Ozzie and Harriet premise. Even better, it's co-written by Judd Apatow, a man whose last work, The 40 Year-Old Virgin, is one of the biggest surprise hits of summer. And co-star Tea Leoni is no comedic slouch herself. People largely forget that Leoni made her mark in Hollywood in the edgy 1992 sitcom Flying Blind, as well as Ben Stiller's first great comedy, Flirting with Disaster. With so much talent on board for a production helmed by Galaxy Quest/Northern Exposure genius Dean Parisot, we are cautiously optimistic that the pieces are in place for the best comedy of the holiday season.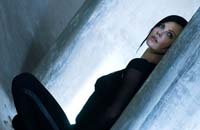 16) Aeon Flux

No, we don't know what the title means either. It sounds like something bad is happening to Marty McFly's flux capacitor, but that's pure speculation on our part. What BOP does know for sure is that any animated project that includes an episode where the heroine sets out to be a god-slayer is gutsy. Will the Charlize Theron movie adaptation be similarly bold? Director Karyn Kusama demonstrated with Girlfight that she is not afraid to stir the pot. Conversely, co-writers Phil Hay and Matt Manfredi's last work was the disastrous 2002 Jackie Chan film, The Tuxedo. Coincidentally or not, Chan ran screaming back to Hong Kong soon after working with those two gentlemen. And to say that Theron's physical appearance in this project gives off a distinct Catwoman vibe would be an understatement. At this point, we're unsure whether Aeon Flux is a masterpiece or a bomb of epic proportions, but we'll be there opening night to find out one way or the other. And to offer Frances McDormand a hairbrush.