BOP 25 of Fall 2005: 25-20
September 8, 2005
Autumn at the cinema. Usually, it's a cooling-off period, a step back from the hot summer box office. With one of the worst summers in recent memory - financially, at least, if not also quality-wise - there may be no place to go but up. The BOP staff somehow finds time away from frantically finalizing their fantasy football rosters to bring you their 25 most anticipated films debuting after Labor Day through October.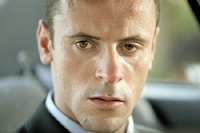 25. Paradise Now

What goes through the mind of a potential suicide bomber? What could push someone to be a fanatic? What would they leave behind? Can anything change their mind? These and other questions are asked by Paradise Now, which takes a daring look at the cultural clashes in the Middle East. Two best friends from Palestine are recruited for suicide bomber duty in Israel, getting one last evening to enjoy their lives. In that evening, they start to question their motives, and wonder if they don't indeed have enough to live for without blowing themselves, and dozens more, to smithereens. This film makes a bold statement for peace, and is already inspiring many, having won three awards at the Berlin Film Festival.

---
---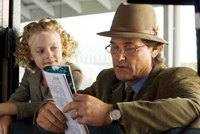 24. Dreamer: Inspired by a True Story

It's Dakota Fanning's world; we all just live in it. The creepiest little woman-child-in-existence's latest film is calculated to melt the heart of every father with a daughter and all the little girls with horsey fixations. Based on a true story (though with the... minor change of making the lead a girl), Fanning's character reconnects with her father (played by Disney stalwart Kurt Russell) while nursing an injured racehorse back to health. We recommend the insulin meal deal at the theatre for this one, but for earnest family entertainment, you could do much worse.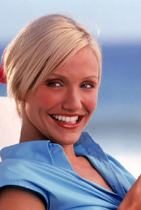 23. In Her Shoes

One wonders about the genetic lottery that could produce Toni Collette and Cameron Diaz as sisters, but it's always polite to grant a film its premise. In Her Shoes posits this unlikely collection of chromosomes for director Curtis Hanson's latest, based on a best-selling book and scripted by Erin Brockovich's Susannah Grant. Collette is the frumpy, responsible sister, with Diaz naturally being the wild child who gets away with everything (it doesn't take much imagination to see how). Estranged for years after the death of their mother, the sisters reconnect when Diaz is evicted, and old troubles between them flare up. Diaz then goes to visit her grandmother, played by one Shirley MacLaine, still a firebrand at 71 years old. Really the reason this film is on this list is the presence of Hanson, whose last three films have been BOP faves: 8 Mile, Wonder Boys and L.A. Confidential. The touchy-feely-ness of the premise has us worried, but our favorite directors always get a chance.

22. The Weather Man

This is the kinder, gentler Nicolas Cage mid-life crisis of the fall, with him starring as a Chicago weatherman struggling in his personal life at the same time his career is taking off. A potential promotion to the New York market brings personal strife, as it could separate him even further from his wife (Hope Davis) and kids, who it's clear he really doesn't understand. And then there's his well-meaning but disapproving and much more successful father, played by Michael Caine, who's there to offer advice that may or may not save his family. It's enough to make a simple weatherman crack. Bearing a lot of similarity to films about family like Parenthood and his own recent The Family Man, this has the look of an audience favorite. And for those people who hate Nic Cage with the fire of a thousand suns (it splits about 50/50 at BOP), that sequence of him getting pelted with various drinks because of his forecasts will be a lot of fun.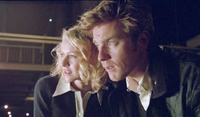 21. Stay

Making a sharp U-turn from the subject matter of his Best Picture-nominated Finding Neverland last year, director Marc Forster brings the psychological thriller Stay to theaters. And while Ewan McGregor hasn't had the best summer ever, we're still glad to see him getting back to what's natural for him; that is, disturbing and intelligent films. He stars as a psychologist whose patient (played by Ryan Gosling) makes a stunning declaration, and then starts predicting the future. Then people who are supposed to be dead start showing up, which is never a good sign. The stylish trailer, with what looks like some innovative editing and effects, has us hooked for what looks like a quality mind trip, and a good Gothic mystery is always welcomed.