BOP 25 of Summer 2005: 25-16
By BOP Staff
April 27, 2005
Welcome to the third annual BOP 25 of Summer. Just as we have for the past two years, we locked the staff into a stale closet and refused to let them out until they voted for their ten most anticipated titles of the period from the final weekend of April through the Labor Day holiday weekend. Since the group of writers we have assembled are stubbornly unconventional, the list includes a fascinating combination of mainstream tentpole releases alongside indie and foreign productions that are unlikely to earn $10 million domestic. We hope that you enjoy our eclectic take on what has us hyped up and glad to be movie lovers.

The top few selections are probably not that surprising, as our group has the same love for comic book heroes and strange, candy-making genuises that the rest of the free world does. Where we might surprise you are on some of the selections we have picked over much more expensive mainstream productions such as Dark Water and The Island. After a bad run of Japanese horror remakes, we're worried about Dark Water's potential, and the trailer for The Island makes us realize that Michael Bay can ruin even Ewan McGregor and Scarlett Johansson.

After the summer has finally wrapped up, you can look forward to our September review of our selections. That's where we will discuss how right we were about some anticipated hits and make fun of the Van Helsing-type selections where we wonder just what the hell we were thinking when we voted for them in the first place.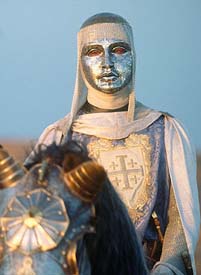 25. Kingdom of Heaven

For the body of the 1990s, Arnold Schwarzenegger was rumored to be interested in a project on the Crusades. With the Governator's vocation change, a new face was needed for this project when it finally got a greenlight. The obvious choice was…Orlando Bloom. This is the strangest casting change since Dana Carvey and Jon Lovitz were replaced in Bad Boys by Will Smith and Martin Lawrence. Despite our shakiness on the ability of Orlando Bloom to play anything other than the cowardly wuss he portrayed in Troy, we are still jazzed to see the latest production from BOP fave Ridley Scott. The legendary director proved in Gladiator that he could handle grand scale action sequences as well as anyone in the world. A similarly themed non-sequel is a tantalizing proposition. The touchy subject matter of a war in the holy land notwithstanding, Kingdom of Heaven is poised to be one of the most financially viable box office outings of the year, and it has the Ridley Scott pedigree to boot. We're there, dude.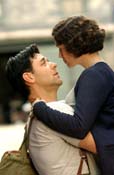 24. Cinderella Man

The last time Ron Howard and Russell Crowe hooked up, Howard won an Oscar and Crowe gave one of the best performances of his career. With Cinderella Man, they may have just recaptured that magic. Based on the life of boxer Jim Braddock, it's the inspiring story of the man who, judging by the endlessly running trailer, single-handedly pulled America out of the Depression by fighting Seabiscuit. With so much heart they didn't even need the talking pie, Cinderella Man is a great candidate for audience favorite of the summer of 2005.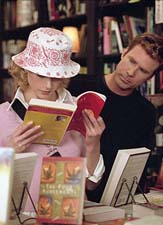 23. Bewitched

Nicole Kidman didn't learn her lesson, and neither did BOP. We moped our way through the forgettable, heinous re-make of The Stepford Wives last summer. We should know better than to get our hopes up for re-make of Bewitched, the Elizabeth Montgomery/replaceable Dicks 1960s classic. But when word came in that ovary-punching Anchorman Will Ferrell will portray Darrin Stephens, the role made famous by Sargent/York, we changed our tune. The concept is still a little bit shaky. Like Fat Albert (*shudder*), it attempts to introduce allegedly real world characters to the supposedly fictional Samantha the witch. Ferrell will play an actor in a modern update of Bewitched (where will he ever find his motivation?) when he starts noticing that Kidman's character, allegedly an actress, seems to have a natural talent for witchcraft. Yeah, we have concerns about the idea as well, but Will Ferrell is in it! And he will probably yell a lot! Isn't that enough? Well, it is for BOP.
---
---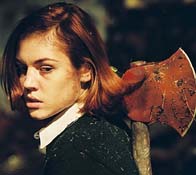 22. The Woods

There's really one simple reason that Lucky McKee's little horror film The Woods is on our list: BOP loves Bruce Campbell. It doesn't matter whether he's playing Snooty Usher or Soap Opera Actor or the infamous Ash, we'll line up to watch him in just about anything. Along with Campbell, we also love Patricia Clarkson, who has a supporting role in the film as well. And really, any time you have creepy things happening in the woods surrounding an all-girls school, you've got to have the makings of a bona fide fright fest. McKee previously captured attention in the genre with his offbeat May, so we're looking forward to seeing what he does as he moves forward as a director.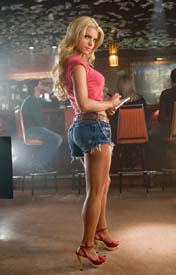 21. The Dukes of Hazzard

Johnny Knoxville is living the white trash dream. First, he became famous by eschewing the conventional wisdom that a person should treat their body as a temple. Then, he somewhat unexpectedly grew into a sex symbol due to his unmistakeable charisma. Now, he is cast in every good ol' boy's dream role. Johnny Knoxville gets to be a Duke of Hazzard.

That isn't the only inspired casting choice, though. Burt Reynolds will be up to white-suited no-goodness as the infamous Boss Hogg. And mortal enemy of the IRS Willie Nelson portrays the patriarch of the Duke family, Uncle Jessie. That annoying Jessica Simpson chick gets the key role of Daisy Duke, the denim short-shorts icon of southern heritage. Hopefully, she won't talk much. The Dukes of Hazzard is being directed by a BOP fave, Jay Chandrasekhar of Broken Lizard fame. He has directed some hilarious episodes of shows such as Arrested Development and Undeclared in addition to Supertroopers and Club Dread. BOP loves him almost as much as we love Johnny Knoxville and the film's other co-star, Sean William Scott, so the union of this trio is a dream project for us...despite the presence of Jessica Simpson.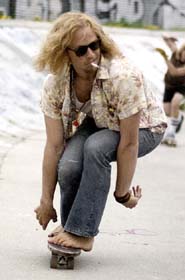 20. Lords of Dogtown

A couple of years ago, a documentary known as Dogtown and Z-Boys brought attention to the transformation of skateboarding from a simple way for surfers to pass their time away from the waves to extreme sport. The movie was directed by Stacy Peralta, who was one of the pioneers of the California surf community known as Dogtown.

Now, Peralta is being portrayed by John Robinson (Elephant) as some of the most talented young actors working in film today take to the screen for a big-budget take on the story of the Z-Boys and the perfection of their skateboarding craft. Along with Robinson as Peralta, the film also features Emile Hirsch, a guy we just loved in The Girl Next Door. Victor Rasuk, who was terrific in the indie flick Raising Victor Vargas, has a great look as he portrays Tony Alva. Heath Ledger, Johnny Knoxville, and Michael Angarano (young William Miller in Almost Famous) also have roles in the film. Peralta wrote the screenplay for the movie, so expect an air of real authenticity surrounding the story. In the hands of director Catherine Hardwicke, who turned in a great indie flick in Thirteen, Lords of Dogtown looks to be a terrific examination of exuberant youth.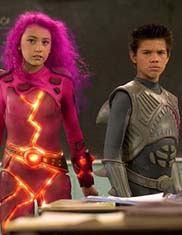 19. The Adventures of Shark Boy and Lava Girl in 3-D

Do we really have to explain why we would be intrigued by a film with a title this grandiose? Even it weren't selling solely on a great name in glorious Technicolor 3-D, we would still be checking it out. After all, Robert Rodriguez just wowed us as a group with his spectacular comic noir, Sin City. An invited trip into his robust imagination is an irresistible offer. The only bad news here is that the exploits of Shark Boy and Lava Girl might prove to be a tad on the juvenile side. Rodriguez clearly aims to create another franchise for the kiddie sect with this outing.

The concept here is that a thinly veiled ten-year-old autobiographical version of the auteur is friendless and forced to spend his summer alone. To pass the time, the boy goes on an amazing adventure with his comic-book inspired superhero friends. Rodriguez is a maverick director whose unconventional filmmaking always merits a viewing. BOP isn't expecting another Sin City, but a children's version of The Secret Life of Walter Mitty would be just fine by us.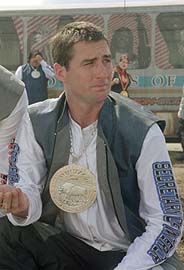 18. Untitled Mike Judge 3001 Project

Ever since the debut of an animated short about two dumb kids who like music and burritos on MTV's Liquid Television some years ago, Mike Judge has been a big favorite of certain members of the BOP staff. He parlayed that easy success into an animated series featuring the two kids, and it was known as Beavis and Butthead. It almost certainly broke the ground for such shows as South Park and King of the Hill (also a Mike Judge production). When Judge decided to work with live action film, he started with Office Space, which has become a cult favorite in the years since its release and a particular favorite amongst the denizens of the BOP offices.

It's no surprise, then, that his upcoming project sits high on our radar. As yet untitled, the film features Luke Wilson as an average sort of guy who is chosen to participate in a top-secret hibernation project. He ends up waking up ten centuries into the future, finding society so dumbed-down that he is the most intelligent person alive. You know it could happen. And we can't wait to see how it plays out.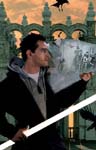 17. Night Watch

Stylish horror is always going to be something that gets a closer look from us, no matter where it comes from. This Russian import, the first of a trilogy, is about the umpteenth iteration on the eternal good vs. evil struggle, and will probably look familiar to anyone who's seen Underworld, but eerie visuals and a trans-continental aesthetic make this an enticing summer scare. And maybe we can import a horror trend from a new country, making Russia the new Japan.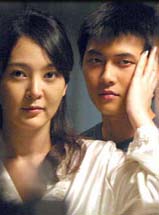 16. 3-Iron

You probably noticed during the Calvins voting that our staff has a thing for Ki-duk Kim. His last project was Spring, Summer, Autumn, Winter... and Spring. We celebrated it as one of the 25 best releases of 2004. Such news makes it somewhat obvious why we are so excited to bear witness to his next project, 3-Iron.

This film is as unique in subject matter as the auteur's last outing. A kind-hearted homeless person breaks into housing developments and stays in them for a few days before moving on. During one of his visits, he encounters an unhappy ex-model trapped in a loveless, volatile marriage. The duo finds themselves instantly connected emotionally, and an unlikely romantic drama unfolds. 3-Iron has a reputation for being a laconic exercise in cinematographic excellence. That suits us just fine.