BOP 25 of Summer 2011: 15-6
By BOP Staff
May 5, 2011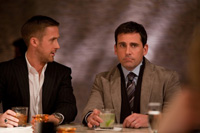 15) Crazy, Stupid Love

With his career making run on The Office completed, Steve Carell is now free to finalize his transition as a lead actor in major motion pictures. The shift has been gradual, beginning with small parts in popular titles such as Bruce Almighty and Anchorman: The Legend of Ron Burgundy. When Carell took the reins as the lead character, there were missteps such as Evan Almighty, yet the actor has proven with The 40 Year-Old Virgin, Get Smart, Dinner for Schmucks and Date Night that he can be a draw.

This summer, Carell riffs on the same premise from Date Night, his most recent romantic comedy, by exploring how adults handle the dissolution of long term relationships. On paper, that sounds ordinary and unoriginal. Watch the trailer and you will appreciate the fact that Carell appears to have chosen a script very much in the vein of Dan in Real Life but with the potential box office appeal of Hitch. This is the rare commercial product that screams indie film, which entices our staff on multiple levels. Ryan Gosling is cast in the Will Smith role of romantic mentor, and the other two leads in the film are also accomplished thespians, Julianne Moore and rising star Emma Stone. The quartet comprises one of the strongest casts of the summer for any project, much less a potential blockbuster romantic comedy. Whether the sum is as great as the parts remains to be seen. What we do know is that the stars of The Notebook, Easy A, Dan in Real Life and The Kids Are All Right create the potential for one of the best films of the year.

Also, any movie that mocks Twilight right there in the trailer immediately gets our business.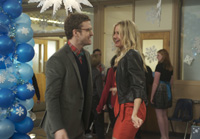 14) Bad Teacher

There are Bad Lieutenants and Bad Santas and Bad Companies in movies. Why wouldn't there be Bad Teachers? And if the teacher happens to look like Cameron Diaz, Van Halen fans want her to be as Bad as possible since we are already Hot for her. Sometimes, a premise is reason enough to be optimistic about a movie; this is a perfect example.

Diaz portrays a covetous, recently dumped woman who wants another teacher's man. The behind the scenes irony is that Diaz's ex-boyfriend, Justin Timberlake, is the would-be sugar daddy she wants to take care of her. All she needs to snag him is a new pair of...yeah. Those. So, Diaz's character tries to win the Teacher of the Year award that comes with a financial reward large enough to make her...larger. Along the way, Jason Segel shows up and starts hitting on her repeatedly, which means he's almost certain to love her just the way she is and eventually win her heart. Until then, Diaz plans to smoke, drink, and sex her way to hilarity. We were skeptical about this on paper but the Dodgeball bit in the commercials is pretty damned funny. Plus, we really like that she is playing so far against type with this role, one that is probably a much more accurate representation of Diaz in real life.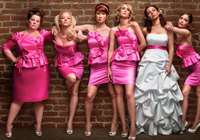 13) Bridesmaids

A few years ago, the aforementioned Cameron Diaz joined Christina Applegate and Selma Blair in a raucous comedy named The Sweetest Thing. Alas, it was not the commercial success some had expected. A few years later, the cougar premise was taken to a test run with Spring Breakdown, a movie that placed Amy Poehler, Parker Posey and Rachel Dratch in a setting usually reserved for frat guys. The end result was straight to video, making it a financial disaster. All the while, that untalented bitch Katherine Heigl has been making the most generic movies possible while getting all of the girl power box office she can handle and then some. It's not right. It's not fair. It's also about over.

Bridesmaids unites Saturday Night Live veterans such as Kristen Wiig (who also co-wrote the script), Maya Rudolph, and Nancy Carell (wife of the afore-mentioned Steve) in a movie about the unheralded tribulations maids of honor experience as they try to make wedding dreams come true for their friends. As you might expect, this particular wedding does not go smoothly, leading to some shenanigans that would make Carrie Bradshaw curl up the fetal position and cry herself to death. The release of Bridesmaids marks a change in the Hollywood landscape in this regard. If this movie does well, Sex and the City vanity is out and raunchy comedy is in. If it fails, we'll be stuck with Sex and the City III: The Search for Cock. Nobody wants that.
---
---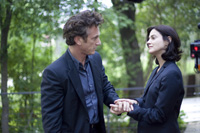 12) Tree of Life

We have voted for this movie because the writer and director is Terrence Malick. We could tap dance around that and pretend like there are additional reasons, but there are not. If Malick chose to direct a Twilight film starring Jar Jar Binks with a story written by Uwe Boll, we would go see it. We wouldn't like it, but we would go anyway. Such is the level of respect Malick has earned from our staff over the years. We lost the talented director for a period of 20 years when he vanished after Days of Heaven. Since his return, his works have been obfuscating think pieces. We were with him on The Thin Red Line but he lost us with the overblown The New World, a film that almost killed Colin Farrell's career before it got started. Still, any time a talent as great as Malick directs a film (he's pacing at one every six years since 1973), we drop everything and watch it. There is always a chance that the next project will be another Days of Heaven, one of the best titles of 1970s.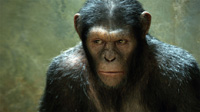 11) Rise of the Planet of the Apes

Remember when astronaut Mark Wahlberg chased across the galaxy for his beloved chimp, Peracles, and wound up on an undisclosed planet in the year 3002? Remember when he got enslaved by monkeys, liberated other humans, and traveled back in time only to find that the killer ape chasing him was the new Abraham Lincoln? Yeah, forget all of that. Oh wait, you already did. As sad as this news makes the fans of 2001 It Girl Estella Warren, it's great news for movie lovers since Planet of the Apes as a concept is genius; Planets of the Apes as Tim Burton movie was a disaster. Many people saw it, few understood it, fewer still liked it. This is the breathing definition of a franchise killing feature. The playbook for these is simple. Wait a decade or so, then try again.

This is exactly what Fox is doing with Rise of the Planet of the Apes, ostensibly a prequel to the Mark Wahlberg anti-masterpiece. In reality, this is another Hollywood origin film intended to show how we reached the point where Charlton Heston realized it was Earth all along. Sub out Charlton Heston and sub in failed Academy Awards host/Pineapple Express lifetime member James Franco and you have the gist of this project. The rest of the cast for the project intrigues us as Slumdog Millionaire's Freida Pinto, It Girl of 2008, and real life Gollum Andy Serkis join exceptional thespians John Lithgow and Brian Cox. The reboot is obviously much less commercial than a Tim Burton film starring Mark Wahlberg yet it has a chance to be a significantly higher quality film from a franchise we vaguely recall from our youth. So, BOP is willing to give it a shot as long as director Rupert Wyatt (of 2008's The Escapist) promises not to mess with The Lincoln Memorial any.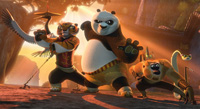 10) Kung Fu Panda

In 2008, the world fell in love with Po, *THE* big fat panda who was at the center of the DreamWorks Animation extravaganza. Kung Fu Panda was a movie with plenty of heart, and diverged from the traditional DreamWorks strategy in which they frequently throw a bunch of pop culture references against the wall, mix them with some contemporary music, and hope for the best. Instead, they offered a story that was full of action but was also sweet. It was perfectly suited for children, while the humor was such that adults could have a blast, too. On top of it all, the film was the best-looking one the studio had ever created (although How to Train Your Dragon would surpass it). It finished in ninth place in our voting for Best Picture for the Calvin Awards, proving that it had plenty of support amongst our staff.

Thus, it's no surprise that the sequel would be highly anticipated by this group. With our love for the first film and delight over the combination of awesome kung fu with well-crafted animated characters, Kung Fu Panda 2 feels like a must-see proposition. All of the original characters (save for Ian McShane's Tai Lung) are back - including Po (of course), Monkey (Jackie Chan), Tigress (Angelina Jolie), Shifu (Dustin Hoffman), Crane (David Cross), Viper (Lucy Liu) and Mantis (Seth Rogen). The sequel has added to that impressive voice cast by including Gary Oldman, Jean-Claude Van Damme (natch), Victor Garber, Michelle Yeoh and Dennis Haysbert in the mix. This time around, Po, Master Shifu and the Furious Five (not to be confused with Fast Five) must take on a mighty enemy who has a weapon that is so strong it might threaten the very existence of kung fu itself. Complicating matters, Po is dealing with secrets from his past. Kung Fu Panda 2 promises to be a rollicking good time.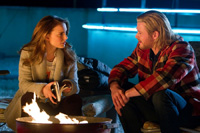 9) Thor

Thor seems as if it ought to be a fringe project that would be unlikely to see any sort of greenlight as a theatrical project. Norse comic book gods aren't exactly the rage in pop culture. However, with the Marvel Avengers project in the works, it became a necessity to introduce audiences to the Asgardian, as he's a core member of that group. It would have been so easy for this movie to wind up like Jonah Hex - ludicrous, ugly and unwatchable. Instead, the previews we've seen look a lot more like Iron Man - fun, action-packed, and with a hottie (or two) at its center.

With director Kenneth Branagh at the helm, Thor promises to be a Shakespearean take on the comic book mythos of the character, and word on the street is that the movie is highly enjoyable. Despite being a virtual unknown, Chris Hemsworth (you might recognize him from his brief appearance as Captain Kirk's father in JJ Abrams' Star Trek) has been receiving rave reviews, and Anthony Hopkins is said to be back in his stately actor form. Some of us have already been lucky enough to catch the film, and the buzz is rapidly spreading amongst the group. We once thought Thor looked silly, but now it's amongst our most anticipated movies of the summer.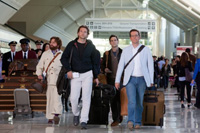 8) The Hangover 2

We are a Wolf Pack of One in our own ways. This was the lesson of The Hangover, a sloppy sex comedy that endeared itself to our hearts with its clever usage of roofies, tigers, and Mike Tyson...not together although I'm certain that has happened at some point. The weird combination became a box office novelty for the ages, as The Hangover earned $277.3 million domestically, making it one of the most popular comedies ever, even if we adjust earlier titles for ticket price inflation. A sequel was inevitable.

In this outing, gap-toothed Stu the dentist is getting married. No, Rollergirl Heather Graham is not his fiancée. Alas, relationships with stripper escorts rarely last. Do not cry for Stu, though. Jamie Chung is his betrothed and their pending nuptials mean that the gentlemen can plan another bachelor party. We remember how well that worked last time. So does Stu. Ergo, Stu decides to have a formal brunch instead but since the wedding is in Thailand, it's safe to say that things do not go as planned. Also, Mike Tyson is there as well. So while the rumored appearance by Mel Gibson and the filmed one by Liam Neeson did not wind up in The Hangover II, there is plenty of reason for optimism. Alternately, we are looking at a Ghostbusters 2 scenario. Either way, we'll be there on opening weekend just like you will.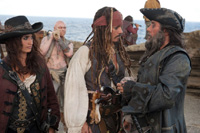 7) Pirates of the Caribbean: On Stranger Tides

Yo ho, yo ho, a pirate's life for me.

Yes, even though some of us were a little (or a lot) let down by Dead Man's Chest and/or At World's End, we still can't resist Captain Jack Sparrow. Honestly, we don't want to live in a world where there are no Captain Jack Halloween costumes or quotes about all the rum being gone. He's one of the most purely fun movie characters of the past quarter century, and the prospect of seeing him on the big screen again has us all in a dither (that sounds like something Jack or Barbossa might say).

Our anticipation is heightened even more at the realization that Deadwood's Ian McShane is the Big Bad for this installment. Yes, there will be the other typical double and triple crosses, but you can't do better than Blackbeard as a villain. And we know from his portrayal of Al Swearengen that McShane knows how to be iniquitous, all while being charismatic and infusing his characters with unexpected shades of gray.

Oh, and there's something about mermaids. And Penelope Cruz's boobs. Savvy?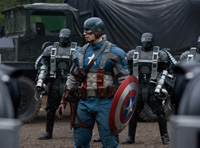 6) Captain America: The First Avenger

In the realm of comic book characters, few have the name recognition of Captain America. The jingoistic World War II creation evolved into a symbol of halcyon days of yore. The soldier's shield of stars and stripes is a military icon to this day. The next time you watch The Colbert Report, note the careful placement of it in the shot, a thoughtful display of Colbert's support of the troops. Captain America matters and this is why the performance of this movie is integral to the blockbuster performance of The Avengers upon its release next year.

For this reason, Captain America is one of the most important projects on the 2011 schedule. Marvel has made the correct decision to tell an origins story of how a boy too small for enlistment during the 1940s became the super-soldier who saved the world. And the reason why Captain America has a chance to be one of the best movies of the year is that its enemy is the easiest to root for in movie history: Nazi Aliens. We hate those guys.

In this day and age, the release of Captain America is a dicey proposition. International box office is ordinarily the difference between success and failure for a project. G.I. Joe cheated a bit by giving the soldiers international backgrounds to address this issue. Captain America does not have that option. It is what it is, a period piece re-telling of World War II, meaning its global box office take could disappoint. In terms of storyline appeal, however, this is one of the best opportunities for a quality comic book adaptation in the 2000s.

Selections 25-16
Selections 5-1