BOP 25 of Summer 2008: 25-16
By BOP Staff
April 28, 2008
Welcome to the sixth annual BOP 25 of Summer. Just as we have for the past five years, we locked the staff into a stale closet and refused to let them out until they voted for their ten most anticipated titles of the period from the first weekend of May through the Labor Day holiday weekend. Since the group of writers we have assembled are stubbornly unconventional, the list includes a fascinating combination of mainstream tentpole releases alongside indie and foreign productions that are unlikely to earn $10 million domestic. We hope that you enjoy our eclectic take on what has us hyped up and glad to be movie lovers.

The top few selections are probably not that surprising, as our group has the same love for comic book heroes, Pixar and Indiana Jones that the rest of the free world does. Where we might surprise you are on some of the selections we have picked over much more expensive mainstream productions such as Don't Mess with the Zohan and Step Brothers. Honestly, it's starting to feel like Adam Sandler and Will Ferrell are just picking up paychecks while stubbornly refusing to bring the funny.

After the summer has finally wrapped up, you can look forward to our September review of our selections. That's where we will discuss how right we were about some anticipated hits and make fun of the Evan Almighty-type selections where we wonder just what the hell we were thinking when we voted for them in the first place.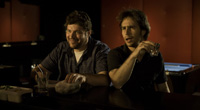 25) Choke

BOP loves Clark Gregg. In fact, we love him in an illegal-in-48-states kind of way. This point has been plainly established by the way we have identified our end-of-year awards as the Calvins. We have also named our eponymous, anonymous staff writer position Calvin Trager, a reference to a character Gregg played on BOP's beloved Sports Night. Given our passion for the actor/writer, it's no surprise that his first directorial effort, Choke, has been chosen as one of our most anticipated releases on the summer schedule. The surprise is probably in the fact that it's not ranked any higher on the list than #25.

Choke is Gregg's adaptation of the Chuck Palahniuk novel about a sex addict who earns money through restaurant cons. The title character enters a restaurant, proceeds to fake a choking incident, and agrees to be bought off for a sum of money in order to avoid a costly, embarrassing lawsuit for the establishment. As one might expect of a Palahniuk title, it's a darkly morose tale with frequent injections of unexpected humor. Gregg had been trying to make the project since 2001, but everything didn't come together until he found the perfect actor for the role.

Given that BOP fave Sam Rockwell is his choice in the lead role, there is all the more reason for our staff to be excited. Rockwell has proven himself to be a comedic genius in movies such as Galaxy Quest and Hitchhiker's Guide to the Galaxy, but it's his work in George Clooney's masterpiece, Confessions of a Dangerous Mind, that closely parallels what will be asked of him in Choke. As was the case in that Chuck Berry semi-biopic, Rockwell is tasked with a mercurial role that requires him to flit along from the dramatic to the humorous, oftentimes in the same moments. It's an assignment Rockwell has proven himself to be capable of performing, and his union with Gregg in the adaptation of a Palahniuk novel is something of a dream team production to BOP. This movie won't clean up at the box office, but it will be an end-of-year awards contender for certain. In fact, it's already proven itself at the Sundance Film Festival and we expect it to be a major Calvins contender in a few months. (David Mumpower/BOP)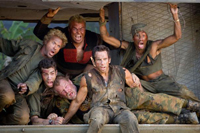 24) Tropic Thunder

Ben Stiller's shtick has worn thin for a number of people, but that doesn't mean he can't still be funny. He writes, directs and stars in this highly amusing-looking film that puts a group of eclectic actors into an unexpected situation. Stiller portrays action star Speedman, who will star in a war movie being directed by Damien (Steve Coogan). The cast of Damien's film also includes gross-out comic Jeff "Fats" Portnoy (Jack Black) and four-time Oscar winner Kirk Lazarus (Robert Downey Jr.), considered to be the greatest actor of his generation and a performer so dedicated to the role that he undergoes a controversial procedure to change his physical attributes to those of an African-American. When Damien becomes frustrated at this group's inability to take their situation seriously, he takes the advice of someone who looks a lot like Nick Nolte and throws them into a real, life-threatening situation where they are absolutely unwelcome and up against some formidable foes.

It's been almost seven years since Stiller's last directorial effort, Zoolander, tickled our funny bone and his consistency since that time has been...questionable. For every Meet the Parents or Dodgeball there also seems to be an Along Came Polly, Duplex or Envy. The reason our hopes are high for Tropic Thunder is that Robert Downey Jr. makes us laugh out loud in the trailer despite the political incorrectness of it all. Given the stellar cast (which includes Apatow alum Jay Baruchel), Tropic Thunder looks to be one of the most promising comedies of the summer. (Kim Hollis/BOP)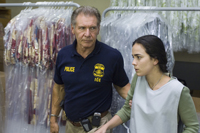 23) Crossing Over

Think Crash, but with immigration issues rather than racism as the focal point of multiple story arcs. Okay, admittedly, that sounds dull, particularly to anyone who has seen (and been disappointed by) Crash. The difference here is in the casting. Whereas Crash reportedly had a great group of actors whose combined parts were less than their individual talent, BOP holds out hope that Crossing Over will be just the opposite. The key is in the acting talent. Angry man Sean Penn takes time out from his busy schedule of separating from, then reconciling with Robin Wright-Penn (is she still Wright-Penn right now?) to join up with Mr. Connected, Ray Liotta. Also onboard is Harrison Ford, presuming he has solved the mystery of the Crystal Skull by then. Ashley Judd is a member of the cast as well, meaning that somebody who portrays her husband will undoubtedly attempt to kill her at some point. Fortunately, she will somehow get the drop on him and shoot him 17 times before he can finish her off. Wait, why did we vote for this again? (David Mumpower/BOP)
---
---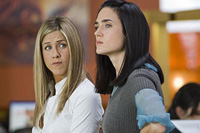 22) He's Just Not That Into You

Truer words have never been spoken. Oprah Winfrey has created a billion dollar cottage industry predicated upon enabling needy women while not calling them on their ignorance about the opposite sex's cavalier nature. Failed talk show host Greg Behrendt got the idea from watching Sex and the City (hand in your Man Card, bub). He wrote a book on the subject of men demonstrating nonchalance, and the premise has been adapted into a feature film by Drew Barrymore's production company.

The cast of He's Just Not That Into You is top notch. Barrymore herself, Ben Affleck, Jennifer Aniston, Jennifer Connelly, and Scarlett Johansson all co-star in the production. Oddly, the film also features a reunion of Justin Long, the Mac/PC kid from Live Free Or Die Hard, and his girlfriend on Ed, Ginnifer Goodwin. After her star ascended as Johnny Cash's betrayed wife in Walk the Line, Goodwin is now the featured player in a cast of legitimate A-List superstars. She's come a long way since she dumped Warren Cheswick for his best (overweight) friend, Mark Vanacore, on Ed.

This production is a strange combination of Maxim-based...well, maxims about the silly nature of women combined with a fair share of female empowerment. It's the rare chick flick that appears likely to mock the very target audience supporting it. From a marketing perspective, that sounds like a train wreck, but we cannot wait to rubberneck this one. We are giddy with anticipation about that moment 75 minutes into the film where the viewers realize they've paid to be skewered by Hollywood elitists. (David Mumpower/BOP)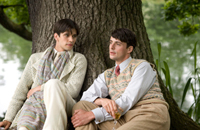 21) Brideshead Revisited

Sure, it doesn't have any explosions, comic book heroes, or cute animated characters, but Brideshead Revisited appeals to that side of us that loves literary adaptations and period pieces. Based on the 1945 Evelyn Waugh novel, the movie will focus on the romantic relationship between main characters Charles (Matthew Goode) and Julia (Hayley Atwell), though it is certain to touch on the religious conflict that provides the story's backbone.

In Waugh's story, Charles Ryder befriends Sebastian Flyte (Ben Whishaw) when they are students at university. He accompanies Sebastian home for the holidays, where he becomes acquainted with his friend's Catholic family. Charles had always believed Christianity to be without much merit, so he is surprised that their conversations and behavior rely so heavily on their beliefs. He develops a relationship with Sebastian's sister Julia, who is married but separated. They both plan to divorce their current spouses to be together, but Julia's religious beliefs cause her to question whether what she is doing is right.

Emma Thompson and Michael Gambon (both of the recent Harry Potter films) will portray the heads of the Flyte family. Their involvement in the film lends it credibility, and the young actors in the film are a veritable who's who of up-and-comers in British film and theatre. Director Julian Jarrold has some previous experience in period pieces with such stuff as Becoming Jane and Great Expectations, but perhaps his best work was the charming but little-seen Kinky Boots. We'll look forward to seeing if he can be daring enough to deal with the morality issues that were present in the novel. (Kim Hollis/BOP)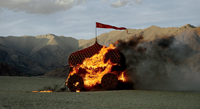 20) The Fall

Anytime you get a film that is "presented by" David Fincher and Spike Jonze, you have to expect that it will be something special. For those who remember a time when MTV actually showed videos, there was once a visual masterpiece that accompanied R.E.M.'s song Losing My Religion. Directed by a man known only as Tarsem (though his full name is Tarsem Singh), it displayed a bold, daring style that somehow managed to make the song better. It eventually won Video of the Year at the 1991 MTV Music Awards.

After some time had passed, Tarsem was able to leverage his success in videos and commercials into a feature film deal. The Cell, which starred Jennifer Lopez, is generally considered to be inscrutable at best, but there is no doubting that Tarsem continued to take risks with visuals, colors and epic scenery. It's been eight years since The Cell failed to remain in people's memories, but now Tarsem is back with The Fall, which has early buzz from such folks as Roger Ebert that have us believing it's a must-see.

Set in 1920s Los Angeles, the story begins when an immigrant girl must go to the hospital to recover from a fall. While there, she meets a bedridden man (Lee Pace of Pushing Daisies) who becomes her friend and piques her curiosity with an amazing, fascinating story that touches the depths of her imagination. The tale pits an Indian, an ex-slave, an explosions expert, a masked bandit and Charles Darwin (you heard me) against the evil Governor Odious. The trailer for the film reveals that this project is indeed a feast for the eyes, and in fact evokes comparisons to Guillermo Del Toro's Pan's Labyrinth, albeit a brighter and more colorful version of it. And there's nothing too wrong with that, as far as we're concerned. (Kim Hollis/BOP)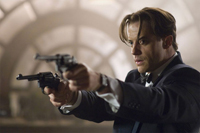 19) The Mummy: Tomb of the Dragon Emperor

During the gap between Indiana Jones movies, there was a new franchise that somehow managed to fill the void in terms of old school heroism and action. The Mummy and its sequel, The Mummy Returns, not only introduced non-wrestling fans to the genius of Dwayne "The Rock" Johnson, but they also earned over $400 million each in terms of worldwide box office. Both films were praised for being thematically similar in spirit and tone to the Harrison Ford/George Lucas/Steven Spielberg classics, and there was much disappointment when no sequel materialized for seven years after The Mummy Returns opened to a record-setting $68.1 million that May.

During the gap between movies, the director of the first two titles, Stephen Sommers, has moved on to other projects, particularly the failed Universal production, Van Helsing. He passed on directing a third title in order to focus upon a G.I. Joe movie, a decision that instantly opens him up to a huge amount of second guessing. Similarly too good for the third film is Rachel Weisz, although it's harder to argue with her logic now that she's an Academy Award winning actress. She may be too good for movies that primarily feature her getting bugs in her hair. Then again, she did co-star in Fred Claus, so her self-esteem can't be that high. But I digress.

Replacing Weisz this go around is Coyote Ugly star Maria Bello. The relationship between Rick O'Connell and his beloved Evelyn is no longer the focus of the stories, though. The Mummy: Tomb of the Dragon Emperor will instead turn Alex, the pre-teen son in The Mummy Returns, into an angst-ridden teenager with daddy issues. We could probably do without that development, but the rest of the movie's plot is exciting. Jet Li has been cast as the titular emperor, Qin, while BOP's favorite Bond girl, Michelle Yeoh, portrays the sorceress who entombs Qin. A Mummy action movie starring Jet Li and Michelle Yeoh is something of a wet dream for the staff at BOP. The action sequences should be off-the-charts great, and The Mummy franchise has already proven itself as a consistent source of quality popcorn entertainment. This looks to be one of the safest productions on the summer schedule. (David Mumpower/BOP)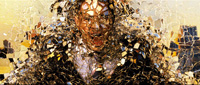 18) Wanted

One of the slickest looking films for this summer, Wanted announced its presence with a bang during the Super Bowl, with a mind- and bullet-bending commercial full of some eye-popping stunts. Up-and-comer James McAvoy stars as a cube-dweller, reluctantly drafted into a society of assassins, headed by Morgan Freeman after the death of the father he didn't know was still alive.

Based on a Mark Millar comic book you've probably never heard of, it also stars Angelina Jolie as McAvoy's sexy mentor in the society, who helps him unlock his dormant powers of shooting people. It's got a bit of a Matrix-y feel, which makes sense, as it's directed by Russian helmer Timur Bekmambetov, of the Night/Day Watch series, which were also influenced by those films. While you might expect a film like this to be right up our alley, we're a little wary of gun-fu fests after last year's Shoot 'Em Up proved to be a disappointment. We'll still give this one a chance, though. (Reagen Sulewski/BOP)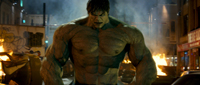 17) The Incredible Hulk

It's rare for a film widely regarded as a commercial and artistic failure to get a second chance, especially one of the big budget
variety. Hulk was just such an animal, savaged after its 2003 release, when Ang Lee turned a comic book film about a green monster that smashes things into high art about daddy issues, or something (for the record, I kind of liked it).

The character is entirely too popular for Marvel and Universal to give up on it without a fight, so we get this sequel/reboot with a new cast, new thematic direction (more Hulk Smash, in other words) and a new man behind the camera, one that's all but assured to not try and put any high-falutin' thoughts into the film. Ed Norton replaces Eric Bana as the new Bruce Banner/Hulk, still struggling with his dual nature. People just won't let him be though, and a new monster like him (played by Tim Roth and some computer programmers) pursues him for revenge.

The character is one of the best in comics, but right now it's a bit of damaged goods, much like Batman after Joel Schumacher destroyed it for a generation. We're willing to give it another shot, but you can't blame us for being skeptical. (Reagen Sulewski/BOP)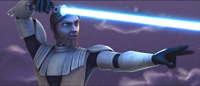 16) Star Wars: The Clone Wars

Sure, we're a little let down and bitter about the results of Star Wars Episodes I-III. For many of us, A New Hope, Empire Strikes Back and Return of the Jedi were staples of our childhood and George Lucas damaged us a little bit when he presented us with flat, cardboard characters surrounded by nothing but shiny. (Note: this is not an invitation for overly obsessive, in denial Star Wars fans to start sending us cards and letters. Those go directly to junk anyway.)

Even if we're a little bit dubious, we can't help but feel intrigued by the theatrical debut of Star Wars: The Clone Wars. Many of the characters from Episodes I-III will return, from Anakin to Padme to Obi-Wan to Yoda, along with evil bad guys like Palpatine, Dooku and Grievous. A new padawan will be introduced to the mix, and we're being promised some "astonishing new revelations" in the mythology.

So what's different about Star Wars: The Clone Wars? First of all, it's animated, with a distinct style and some fine-looking effects. The film will be the introduction to a long-term series that will begin airing on television in the fall, so there's a lot at stake in getting audiences to theaters. Draw people in, and you'll have a large-sized hit on your hands, particularly when it comes to a cable audience. There's also more reason for hope. George Lucas is not directing. We repeat: Lucas is not directing. Instead, Dave Filoni is in charge. Given that his previous experience is as a helmer for the well-loved series Avatar: The Last Airbender, we can't help but think that The Clone Wars has a chance at greatness. We hope that we're not disappointed. (Kim Hollis/BOP)


Read selections 15-6
Read selections 5-1