Friday Box Office Analysis
By Tim Briody
March 3, 2007
BoxOfficeProphets.com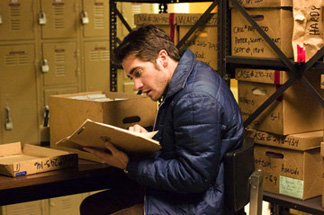 ---
Wild Hogs rolled over the competition on Friday and will likely land within the top five March openings of all time. We hope you're proud.

Wild Hogs

The middle-aged road trip comedy scored big on Friday, earning $11.6 million on Friday, way ahead of anything else in the top ten. It's a comedy for those who don't want a romantic comedy like Music and Lyrics, and for those who are just a bit too old for the Reno 911! movie. The timing couldn't have been better for Wild Hogs, and despite the fact that it got completely eviscerated by critics, it gives all four of its leads a badly needed hit. It'll do very well over the rest of the weekend, as I expect a solid weekend estimate of $35.9 million.

Zodiac

The David Fincher-directed film about the real-life Zodiac killer earned $4 million on Friday. That number probably could have been a little better, given the overall decent reviews and Fincher being one of the few name directors that could bring in people (though it's been five years since Panic Room), but the weekend should help a bit. Look for a weekend of $12.8 million.

Black Snake Moan

The oddball entry of the week here, Black Snake Moan, was in too few theaters and perhaps just plain too weird for audiences to have a big impact, as it earned only $1.3 million on Friday. It's a step downward from director Craig Brewer's Hustle and Flow, which opened to $8 million back in July 2005, with $2.8 million on its first day. I do see a similar weekend multiplier, though, which would give Black Snake Moan a disappointing weekend of $3.7 million.

Notable Holdovers

With no Academy Award winners still in first run theaters, there's nothing much to mention here except that the only two of last weekend's new releases still in the top ten are The Number 23 and Reno 911!: Miami, and both collapse badly from last Friday, down 63% and 70% respectively. Both will improve slightly over the remainder of the weekend, but that's not really saying much.