Yard Stays On Top; Museum Still Second
Weekend Box Office Wrap-Up for January 19-21, 2007
By John Hamann
January 21, 2007
BoxOfficeProphets.com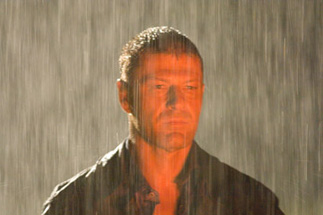 ---
Stomp the Yard did this weekend what most urban dance films do not - it repeated at number one. Yes, the percentage drop for Stomp was still ugly; however, it opened last weekend over the Martin Luther King Jr. holiday, so a precipitous drop was to be expected. New releases included a lonely Hitcher and a triumphant Queen, as the Helen Mirren Golden Globe Winner tripled last weekend's gross and was finally released to more than 1,500 venues.

The number one film of the weekend is Stomp the Yard, Sony's urban dance movie that debuted last weekend to over $20 million, and to over $25 million when last weekend's holiday Monday is included. Stomp the Yard held somewhat strongly; it grossed $13.3 million from 2,051 venues. It had a venue average of $6,485 and a percentage drop compared to last weekend of 39%. Its decrease is actually much better than many of its compatriots. Take for example last summer's Step Up - that dance movie didn't open on a holiday, yet still fell 51% over its second weekend. Films that open over a weekend with a holiday Monday are more apt to have large percentage drops, as that key teen audience can go to the movies later on Sunday night that they could on a non-holiday weekend. Other urban films that opened in January and suffered over their respective second frames include You Got Served (53% second weekend drop), Next Friday (53%), and Big Momma's House 2 (51%). This is an excellent hold for this small picture, as it has now exceeded its $30 million budget and sits with $41.6 million.

Second spot goes to Night at the Museum, Ben Stiller's leggy, family-friendly flick. Now in its fifth weekend, Night at the Museum earned another $13.0 million from a still powerful 3,483 venues. It dropped 24% compared to the previous frame. The Fox flick crossed the $200 million mark on Saturday, its 30th day of release. That's faster than films like King Kong, The Da Vinci Code and X2: X-Men United. Made for about $100 million, this one has now earned $205.8 million domestically, and over $150 million overseas. Its domestic total should have no problem reaching $240 million.

Up one spot to third is Dreamgirls, which has found some new momentum since winning three Golden Globe awards last Monday night, including acting wins for Jennifer Hudson and Eddie Murphy, as well as a Best Picture win in the Musical/Comedy category. That success, along with about 300 more venues, made for a very good hold for Dreamgirls as the musical grossed $8.7 million, and increased over last week's total by 4%. This is a perfect example of how awards season helps movies, as Dreamgirls needed a bit of a lift and got it from the Hollywood Foreign Press Association. The Paramount/DreamWorks co-production has now earned an impressive $78.1 million, and with Oscar nominations (and potential wins) still to come, the sky is the limit for Dreamgirls.

Finishing fourth is our first new entry into the top ten in the form of The Hitcher, the horror remake of the 1986 classic that starred Rutger Hauer, C. Thomas Howell and Jennifer Jason Leigh. Audiences either didn't remember how good the original was, or didn't care, as this version earned only $8.2 million this weekend despite debuting on 2,831 venues. It had a sorry venue average of $2.907, and with four new releases coming next weekend, could see a quick exit from the top ten. Critics said there was nothing to scream about and audiences listened. At RottenTomatoes, only 37 critics chimed in on this one. Of those, only nine liked it, leaving it with a 24% fresh rating. Take my word for it: Rent the original instead.

Fifth spot goes to another Christmas holdover in the form of Will Smith and his Pursuit of Happyness. Pursuit continued to churn this weekend, earning another $6.7 million from a still huge venue count of 3,066. This Sony film continues to hold strongly, as it dropped only 25% from last weekend. TPOH has now grossed $146.5 million, and could finish with as much as $170 million on the domestic front.

Paramount's Freedom Writers is our number six film, as the Hilary Swank flick seems to be finding its audience. Freedom Writers earned $5.6 million, off only 24% from the previous frame. Its total so far is not ground-breaking at $26.9 million, but it should finish above $40 million, which should keep the suits at Paramount happy, as this one was made for a little over $20 million.

Finishing seventh is a buzzy film being released by Picturehouse, a division of New Line Cinema and HBO. After three weekends of impressive limited release, Pan went wide this weekend, reaching a venue count of 609 sites. The expansion worked to an extent, as the goth fairy tale earned $4.7 million, and had a venue average of $7,750. Critics love this subtitled Spanish flick from Guillermo Del Toro (Hellboy, Blade 2). At RottenTomatoes, 135 reviewers have chimed in on this one, and only five gave it a thumbs down. That's a 96% fresh rating - making it one of the best reviewed films of 2006. If good word-of-mouth follows this release, it could see some more decent results. Currently, it has earned $10.2 million.

Children of Men lands in eighth, as it has a rougher ride than Freedom Writers since both opened to similar opening figures. Children of Men earned $3.7 million this weekend from 1,524 venues, and was off 41% from the previous frame. The Clive Owen flick has grossed $27.5 million since opening three weekends ago.

Finishing ninth is Golden Globe royalty The Queen, as Helen Mirren took dramatic actress award on Monday along with the film's screenplay. This movie has been open since September, and last weekend only had 344 venues to work with (but still grossed over $1 million). This weekend the venue count shot up to 1,586 and the gross went up with it, as The Queen earned $3.7 million, its best showing so far in its run. This is another film that got a great boost from The Golden Globes, and should see another boost when Oscar nominations are released. Having earned $30 million from late September to last weekend, The Queen now sits with a domestic gross of $35.9 million, and has also already earned over $35 million on foreign shores.

Rounding out the top ten this weekend is one of last weekend's misses in Arthur and the Invisibles, the Luc Besson-directed animated film. Arthur and the Invisibles earned $3.1million in its second frame, and was off a decent 28% compared to its debut weekend. The MGM release now has a cume of $9.3 million.

Overall, things aren't so hot at the box office. The top ten earned a not-so-good $70.8 million. That compares miserably with last year's tally of about $88 million, when Underworld: Evolution ruled the box office with an opening take of $26.9 million.