Friday Box Office Analysis
By Tim Briody
January 13, 2007
BoxOfficeProphets.com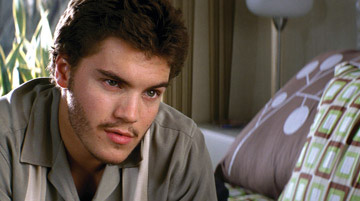 ---
Virtually out of nowhere, Stomp the Yard comes out and, well, stomps all over the box office.

Stomp the Yard

A bit of a surprise on Friday is Stomp the Yard ending the three-week reign of Night at the Museum at the top, earning $7.1 million. We're in the Martin Luther King, Jr. holiday weekend, which means better than usual Sundays, translating into above average multipliers all around. That should offset the likely frontloading somewhat. The best January comparison is the almost-three-year-old You Got Served, which won the Super Bowl weekend with $16.1 million after a $6 million start. A 2.8 multiplier over the three-day weekend would mean $19.8 million, and it should be good for a little over $24 million after four days.

Alpha Dog

Fueled by Justin Timberlake(?), Universal's street drama Alpha Dog could only muster up $2.3 million on its 1,263 screens. Its low theater count and potential demographic overlapping with Stomp the Yard likely led to this disappointing performance. I see around $6.4 million for the three-day portion of the weekend and less than $8 over the four-day weekend.

Primeval

On nearly twice the number of screens as Alpha Dog, Primeval, you know, about the crocodile serial killer (just trust me on this one), made a little more than $100,000 less than the Timberlake film, with a Friday estimate of $2.2 million. Suddenly Alpha Dog's performance doesn't look so bad. While the last couple of Januarys have seen moderately successful horror films like Hostel and White Noise, this is definitely not one of them. Look for around $5.7 million in three days and $6.5 million over four.

Arthur and the Invisibles

All of the above pale in comparison to the Friday performance of Arthur and the Invisibles, as the MGM animated comedy earned a mere $961,000 on Friday, beyond dismal even for January. The long weekend should get it over $3 million for the three-day weekend, but $4 million in four days is asking a bit too much here.

Notable Holdovers

Night at the Museum's dominance of the top spot unexpectedly came to an end this weekend, but it's going to creep closer and closer to the $200 million mark over the rest of the weekend. Look for $14.3 million for three days and over $16 million in four days.

Neither Freedom Writers (down 37%) or Children of Men (off 46%) perform as well in their second weekends as they did in their first, as the latter perhaps takes a bit of a hit to its Oscar hopes. The best news of the week is Dreamgirls, which does finally expand beyond its 852 theaters, finds itself down only 15% from last Friday and should come in over four days almost exactly what it earned last weekend.