Weekend Forecast for December 29-31, 2006
By David Mumpower
December 29, 2006
BoxOfficeProphets.com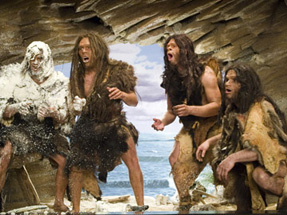 ---
A handful of movies make their debuts this weekend in order to qualify for Academy Awards consideration, but unless you live in New York or Los Angeles, you won't be seeing them. That means that the weekend box office is comprised of rehashes from prior weekends plus Christmas Day's new entries, Dreamgirls and Black Christmas. And the latter film isn't going to be a factor at the box office this weekend.

A Night at the Museum is going to repeat as the number one film in North America this weekend. After a $42.2 million four-day weekend, the Ben Stiller comedy has held up very well throughout the mid-week period. Something we will discuss later this weekend in the Twelve Days of Box Office is how the behavior will be unusual over this time frame but all that matters for now with each release is its overall box office expectation. . Using Wednesday's box office of $11.9 million as a gauging tool for the weekend, a second weekend of $36.9 million is a fair expectation.

The only real story to follow is the performance of the aforementioned Dreamgirls. The presumed Academy Awards favorite demonstrated brilliant box office power in its $8.5 million Christmas Day debut. Since then, the news is significantly less positive. The $75 million production slipped $5.8 million on Tuesday, followed by $4.0 million on Wednesday and early reports for Thursday are for an even lower total. The movie is expected to make a recovery of sorts over the weekend, but we are still only talking about $12 million or so. I was extremely optimistic about the movie's upside after its Monday and Tuesday numbers. That appears to
have been premature on my part. Dreamgirls should be at $35 million or so by the end of the weekend, meaning it is going to have to find new-found box office appeal to attain the staying power to remain an awards contender.

With Black Christmas already out of the top ten, the rest of the projects to discuss are in-release titles whose box office prospects are largely a known commodity. Those of you following the Twelve Days of Box Office columns realize that it is relatively simple to use past behavior to anticipate future performance at this time of the year. A quick glance back at 2000 shows that the movies in the top ten made roughly 3.2 times as much box office over the weekend as they did on the prior Wednesday. Stating the obvious, this time frame works exactly the same as the way BOP does our Friday numbers analysis. An accurate multiplier is available for usage as a modeling tool for expected performance. Keeping this in mind, this weekend's forecast is more of an extrapolation rather than a set of predictions for the titles in release. Dreamgirls is the only real wild card since its box office performance thus far has lacked daily stability.