Weekend Forecast
By David Mumpower
November 30, 2006
BoxOfficeProphets.com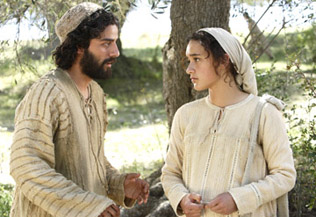 ---
Thanksgiving is famous for several reasons. There is the national, historical significance of the holiday. There is the communal enjoyment of a feast. There is a viewing audience's certainty that the Detroit Lions will embarrass themselves on national television. And there is a five-day period during which people may go see as many movies as they want. What does this knowledge have to do with the weekend after Thanksgiving? Generally, the combination of mass consumption of movies the prior Friday-to-Sunday period along with the generally lackluster nature of new releases leads to a sickening weekend at the box office.

Don't be discouraged, however! Hollywood has learned from mistakes of the past, and they have stepped up to the plate in 2006. We are not going to see a batch of doomed productions dumped in a dead zone for movie attendance. Since the release of the Owen Wilson action flick, Behind Enemy Lines, mainstream studios have accepted the fact that a movie can succeed even on what historically has been the weakest of box office weekends. This is why we are seeing the release of three major productions the weekend after Thanksgiving. It also explains why theaters will be overflowing with consumers passionate about viewing Turistas, The Nativity Story, and Van Wilder Deux: The Rise of Taj. Wait, that doesn't sound right.

If you have not figured it out by now, the weekend's new releases are a motley bunch, filled with two obvious dogs and one potential sleeper hit. The theoretical winner of the trio is The Nativity Story, a re-telling of the birth of Jesus starring BOP fave Keisha Castle-Hughes as the Virgin Mary. This well-timed release intends to appeal to family audiences with its straightforward representation of the Bible's greatest story. Exhibited in 3,183 venues, the movie is being given every chance to break out as a mood-setter for the holiday season. The question is whether it will accomplish this feat.

As one might expect, New Line Cinema is following the marketing blueprint from Mel Gibson's blockbuster, The Passion of the Christ, but the results have been less successful than expected. Castle-Hughes, the Academy Award-nominated 16-year-old actress decided to let life imitate art when she became pregnant. Since she is not, however, a virgin, this has proven to be a sticking point with several religious big-wigs. The Pope himself refused to attend a viewing of the movie due to her pregnancy.

BOP is not going to argue the ethics of either her being with child at such a young age or his publicly flocking a teen girl for such a situation. We do, however, have to focus on how such stumbling blocks impact the movie's financial upside. Several months ago, I had fully expected The Nativity Story to be one of the strongest performers on the December schedule, possibly even approaching $100 million. Right now, I'm thinking 60% of that is more realistic. As great an idea it is to re-tell The Nativity Story as a Christmas period release, this project simply does not appear to have the momentum it should. An opening of $13.6 million would feel like New Line has left money on the table, but that's the expectation for this weekend. The good news for the studio is that this is one project that should keep its screens throughout December, even in the face of stiff competition. Word-of-mouth could still turn this into a very successful production.

Such optimism should not be held for the other two openers this weekend. Van Wilder sat on Lionsgate's shelves indefinitely, bounced around the schedule like it was flubber, and made around $21 million in domestic release. In one of the most unlikely developments in recent movie history, a sequel wound up being made - one that was not straight-to-video. Kal Penn, the co-star of that film as well as half of the Harold/Kumar combo that got stoned and went to White Castle, has been promoted for the follow-up. Portraying the unforgettable (hey, why not?) role of Taj Mahal Badalandabad, Penn anchors the usual National Lampoon's cast of buxom women and nerdy men with the key difference being that they are all British...and completely unknown in the US. If Kal Penn is the biggest star on the set, a movie has no business doing $5.6 million, but that's what I am expecting here.

The only thing worse than being the weakest opener out of three movies is when you are the weakest opener out of these three movies. Turistas appears doomed to that fate. The Josh Duhamel/Melissa George horror flick is a Hostel knock-off that sees American tourists threatened with murder most foul by a bunch of locals sick of watching all the Amazing Race wannabes spend a weekend hitting on their women...though it's hot if Melissa George does it. 1,570 empty theaters are going to exhibit Turistas, so if you have ever fantasized about having sexual encounters in public, this is your best bet for the weekend. BOP is of course not endorsing such an idea since we got in trouble that one time when Pee Wee Herman threw us under the bus. Turistas might earn $4.8 million over the weekend, though I suspect even this total is ambitious.