Friday Box Office Analysis
By Kim Hollis
September 2, 2006
BoxOfficeProphets.com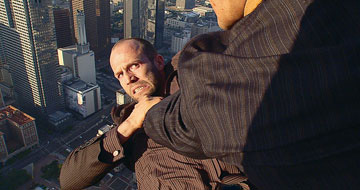 ---
Labor Day closes out the summer season at movie theaters, but there's not much interest in the box office from most patrons. With college football kicking into gear this weekend with some high-profile matchups and a lackluster offering of films from the studios, it's going to be difficult to even find one movie with double-digit results over the Friday-to-Sunday period (though Labor Day will boost numbers to some degree).

Crank

Crank had the highest box office total on Friday, but it's nothing to get particularly excited about. Setting the tone for the weekend with a $3.3 million total, the performance shows that Jason Statham still gets his consistent set of fans to follow him from action flick to action flick. Labor Day tends to inflate three-day multipliers thanks to the fact that people have Monday off, so look for a multiplier in the area of 2.9 for Friday-to-Sunday. That would be consistent with last year's Statham Labor Day movie, Transporter 2, and would give his latest effort a three-day total of $9.5 million.

The Wicker Man

With convoluted commercials that looked like a cross between The Omen and something else that isn't good, Nicolas Cage's The Wicker Man was never going to distinguish itself from a gaggle of horror movies throughout 2006 that have seen mixed results. This one started the weekend with $2.7 million and should still have some appeal to Cage fans and people just out to find something to do for a couple of hours. Other horror flicks over Labor Day weekend have managed Friday-to-Sunday multipiers as good as 3.0, with recent comparable flicks including the Jeepers Creepers duo. Given The Wicker Man's more adult skew, that should hold about steady, though with recent trending a 2.8 might be more in line. Give it $7.7 million for the three-day portion of the weekend, with Labor Day not likely to add much more to the kitty.

The Illusionist

Expanding out to 889 theaters, The Illusionist brings up-and-coming distributor Yari Film Group into the limelight. The Ed Norton/Paul Giamatti/Jessica Biel film with good buzz finished fifth on Friday with $1.6 million. It should have a three-day total just over $5 million.

Crossover

Underground street basketball didn't prove particularly appealing, or perhaps it was just the presence of Wayne Brady that kept people away from theaters. Crossover earned $1.2 million on Friday, and should have a three-day total of $3.4 million. After this weekend, it will be an afterthought that will hope for some attention on DVD.

Notable Holdovers

Last week's number one movie, Invincible, dropped a fairly hefty 44%. It will certainly level out some over the course of the weekend, though, which will keep it quite competitive with Crank to win the top spot. Invincible should just squeak out a victory with close to $10 million.

Little Miss Sunshine dropped a slight 25% as it expanded into a few more theaters. The summer success story from Fox Searchlight should find around $6.5 million for the weekend. It's nice to see the small films like The Illusionist and LMS getting the attention they deserve, too.