Friday Box Office Analysis
By Tim Briody
May 20, 2006
BoxOfficeProphets.com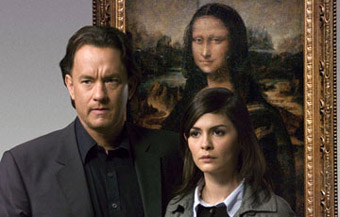 ---
The mystery of The Da Vinci Code's box office is solved! Sort of.

The Da Vinci Code

The Ron Howard-directed adaptation of the mega-bestseller opened with an impressive $30.2 million Friday. The absolutely abysmal reviews don't appear to be affecting things much here, but it's more likely to affect future earnings if audiences don't seem to like it. Given the very high opening and overall saturation, a film that might ordinarially manage a weekend multiplier above 3.0 will have that figure come in around 2.8, which would give an overall weekend figure of $84.5 million.

Over the Hedge

The latest animated film this year to feature talking animals opened to $11.1 million Friday, pretty much in line with the expectations given the performance of animated films this year. We can expect a pretty decent multiplier here; a CGI-movie aimed squarely at kids should perform very well over the remainder of the weekend (unless it's a holiday or a sequel, which doesn't apply here.) Look for Over the Hedge to finish the weekend with $41.9 million.

See No Evil

Not screened for critics and currently earning a stellar 0% at Rotten Tomatoes (making The Da Vinci Code look like Citizen Kane), the Lions Gate horror movie starring WWE star Kane earned $1.6 million, hardly making a dent in the box office. Give it a weekend total of around $4 million.

Notable Holdovers

Poseidon sinks even further than it already has, falling 58.5% from last Friday, making it one of the biggest bombs of the summer already. Look for a second weekend total of about $10 million.