Friday Box Office Analysis
By Tim Briody
April 15, 2006
BoxOfficeProphets.com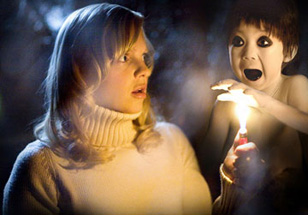 ---
Scary Movie 4

The spoof franchise is alive and well, with a very healthy $18.8 million Friday. This is virtually on par with the opening night take of Scary Movie 3 ($18.6) back in October of 2003. That sequel had a 2.58 multiplier, thanks to both the sequel factor and the tendency of the target audience to see this movie opening night. Something similar is in the works here, toned down a bit due to the weak Sunday, but that will still give an opening weekend that's nothing to sneeze about. Look for Scary Movie 4 to earn $45.1 million for the weekend.

The Wild

Released too soon after Ice Age: The Meltdown? Too similar to last year's Madagascar? Maybe both? The Wild could only manage $4.1 million on Friday, a very disappointing opening day number for a computer animated film. The weekend would normally be an improvement, but Easter Sunday is an anti-holiday when it comes to the box office, so The Wild is going to look like an out and out disaster. A best case scenario here is around $11 million.

Thank You For Smoking

Expanding to over 1,000 screens, the black comedy earned $1.6 million Friday (up 141%) after last weekend's top ten appearance on just 300 screens. A weekend of around $5 million for the weekend should ensure some further expansion for the critically acclaimed film.

Notable Holdovers

Disturbingly, The Benchwarmers actually holds pretty well, down 37% from last Friday. We at Box Office Prophets have again began wondering about our country's future. Call it a second weekend of around $11 million.