Friday Box Office Analysis
By Tim Briody
April 1, 2006
BoxOfficeProphets.com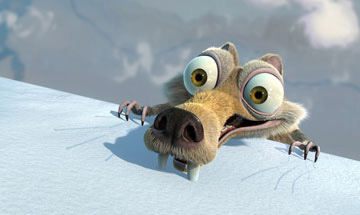 ---
Today is April Fool's Day, but the Ice Age sequel is no joke.

Ice Age: The Meltdown

The sequel to the 2002 hit opened to an outstanding $21.6 million Friday, or more than the next nine films combined. This is a legitimate monster, as things really should improve over the rest of the weekend. Ice Age opened with $13.7 million Friday en route to a $46.3 million weekend, a Friday to Sunday multiplier of 3.36. Even with the big increase, I don't see any reason why The Meltdown wouldn't duplicate that feat. That would give it an amazing weekend figure of $72.5 million.

ATL

A surprising second among the openers this weekend is the urba- themed ATL. With $4.6 million Friday, it's off to a very good start. It should have a fairly standard 2.8 multiplier, good for a $12.8 million weekend.

Slither

The horror boom appears to be coming to an end. Slither comes in at a mere $1.4 million Friday. These movies never seem to have very good weekend multipliers, so we'll give Slither a 2.7, which would give it a disappointing $3.6 million for the weekend.

Basic Instinct 2

The ridiculously late sequel opened to $1.1 million. Figure about $3 million and a lot of jokes at its expense in BOP's Monday Morning Quarterback column.

Notable Holdovers

Inside Man fell a rather surprising 48.9% from a week ago. If it weren't for Ice Age singlehandedly saving the box office this weekend, this is where the tirade about finally getting a quality movie to see in the theater would go, but we'll save that one for later. Give it a weekend total of around $15.6 million.