Friday Box Office Analysis
By Kim Hollis
March 25, 2006
BoxOfficeProphets.com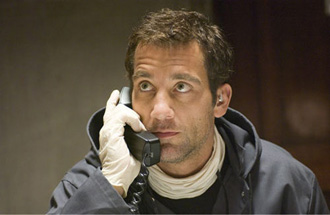 ---
What will an all-star cast in a Spike Lee joint get you? Number one film of the weekend and a shot at being the top opener to date in 2006, that's what.

Inside Man

Spike Lee's Inside Man, which featured a dream cast including Denzel Washington, Jodie Foster, Clive Owen, Christopher Plummer, Willem Dafoe and Chiwetel Ejiofor, started off the weekend with a bang as it took in $9.7 million on its first Friday. Given the film's adult-targeted audience and Washington's consistency as a frontline star, Inside Man looks likely to follow the trajectory of such movies as The Manchurian Candidate (3.28 Friday-to-Sunday multiplier) Man on Fire (3.1 Friday-to-Sunday multiplier) and Out of Time (3.08 Friday-to-Sunday multiplier). We'll predict a 3.1 multiplier for Inside Man, which would give the film $30.1 million for the weekend, enough to beat Madea by a nose (hair).

Stay Alive

Defying most expectations, Stay Alive managed to attract the typical PG-13 horror fan to the tune of $4.3 million. Frankly, PG-13 horror flicks are wildly inconsistent when it comes to multipliers, making this one a bit tougher to call. When a Stranger Calls had a pathetic 2.4 multiplier several weeks ago, but The Fog and Cry Wolf did well enough as both were in the 2.8 range. The Ring Two opened in a similar time frame last year and only had a 2.4 Friday-to-Sunday number. We'll split the difference here and give Stay Alive a 2.6, which will be good enough for an $11.2 million weekend total.

Larry the Cable Guy: Health Inspector

I'd love to be able to talk about how badly Larry the Cable Guy: Health Inspector disappointed its distributor today, but the honest evaluation is that a movie that appeared to be going straight-to-video a couple of months ago earned $2.3 million on its first Friday alone. That's disheartening for those of us who find his comedy less than palatable, but clearly the poseur (he went to a prep school in Nebraska and learned his "Southern accent" from college classmates, people!) has some appeal for people who think "Git-R-Done" is a hilarious catch phrase. I would guess that the film will have an average weekend multiplier of around 2.7, so $6.2 million is a reasonable expectation for its overall weekend. And Lionsgate, which is becoming the most savvy distributor in the business, will be laughing all the way to the bank.

Notable Holdovers

The question of whether the well-received V for Vendetta would be able to convert that audience goodwill into legs was answered with a resounding "no". It dropped 55% from last Friday and will barely swing a second place finish.

She's the Man, the Amanda Bynes teen flick, slid 35% from last Friday and should straighten out a bit by the time the weekend is through. A weekend total around $7.5 million is in the cards.