Friday Box Office Analysis
By Tim Briody
March 18, 2006
BoxOfficeProphets.com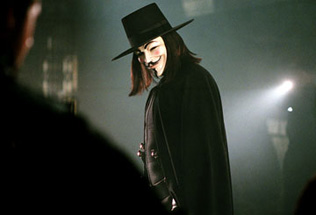 ---
The first big event film of 2006 arrives, and one wonders if it's time to start panicking about the 2006 box office year yet.

V For Vendetta

The explosive actioner starring Natalie Portman and Hugo Weaving opened to a rather underwhelming $8.8 million Friday. That might not be exactly what Warner Bros. was looking for on opening night, but it should be the type of movie that will pull in a solid weekend multiplier, even if a $30 million opening is pretty much out the window. A solid Saturday is hopefully in order, and I figure a multiplier of around 3.2, giving V for Vendetta $28.2 million for the weekend.

She's The Man

The Amanda Bynes-led Shakespeare adaptation earned $3.9 million Friday. This is virtually identical to Bynes' last big starring role, What A Girl Wants, which managed $3.5 million opening night nearly three years ago now. That teen flick had 3.26 multiplier, so might as well apply that to She's The Man, which would give it a decent $12.7 million for the weekend.

Notable Holdovers

Failure to Launch drops 45.1% from last Friday, a rather alarming number for a romantic comedy. It should come in at around $15 million for its second weekend.

The Hills Have Eyes also falls 59.1%, a typical drop for a horror flick. Figure about $7 million for the weekend.

The Shaggy Dog is down a mere 16.7%, an awesome drop, even for a kids film. Look for about $14 million for the weekend.