Friday Box Office Analysis
By Tim Briody
March 11, 2006
BoxOfficeProphets.com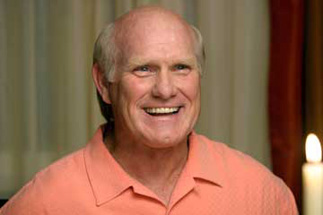 ---
Just in time for March Madness, it's a big week of upsets. First Crash steals Best Picture away from Brokeback Mountain, then Failure to Launch sneaks up and conquers the weekend box office

Failure to Launch

Despite the oddest romantic comedy title in history, the Matthew McConaughey/Sarah Jessica Parker film is certainly not a failure at launch with a solid Friday gross of $8.5 million. Despite middiling to downright hostile reviews, audiences (and probably women) were clamoring for a romantic comedy, so the timing is perhaps the best reason for its success. These movies tend to have pretty good Friday-to-Sunday multipliers, so look for Failure to Launch to have a weekend total of $26.3 million.

The Hills Have Eyes

The latest horror remake earned $5.5 million Friday. The last big horror film, last month's When A Stranger Calls, pulled a stellar 2.4 multiplier on its opening weekend. I'll be nice and give The Hills Have Eyes 2.6, which would give it $14.3 million for the weekend.

The Shaggy Dog

Tim Allen's The Shaggy Dog had a Friday take of $4.1 million, which is the worst of the wide openers (not counting The Libertine), but it's probably going to have the highest multiplier of the three films, since it's aimed squarely at kids. 2002's The Santa Clause 2, also a Buena Vista release starring Tim Allen, managed a 3.85 multiplier on its opening weekend. I don't think The Shaggy Dog will have something quite that high, but it'll still be pretty good. I'll go with a 3.7, giving The Shaggy Dog $15.1 million for the weekend.

Notable Holdovers

16 Blocks falls 41% from last weekend, a pretty decent number for the genre. Figure it for about $8 million in its second weekend.

Further defining the word notable, Ultraviolet plunges 68.1% and Aquamarine drops 49.7% from last Friday's tally. At least they're still in the top ten, unlike Dave Chappelle's Block Party.